by
posted on April 27, 2019
Walk around the exhibit hall at the
2019 NRA Annual Meetings & Exhibits
for a bit and you'll quickly notice something: The aisles are packed from side to side with people from every walk of life...and, of course, of every size. That's why visiting the
Kahr Arms
booth—which also houses sister companies
Magnum Research
and
Thompson Auto-Ordnance
—always tickles me pink. There's something here for literally everyone, no matter who you are or what your primary interest in shooting is. Whether you're a hunter, self-defender, plinker or collector, you'll find something to make your wallet start burning a hole in your pocket. So, just for fun, I'd like to present a study in contrasts...using my own 5'5" self to provide you a sense of scale.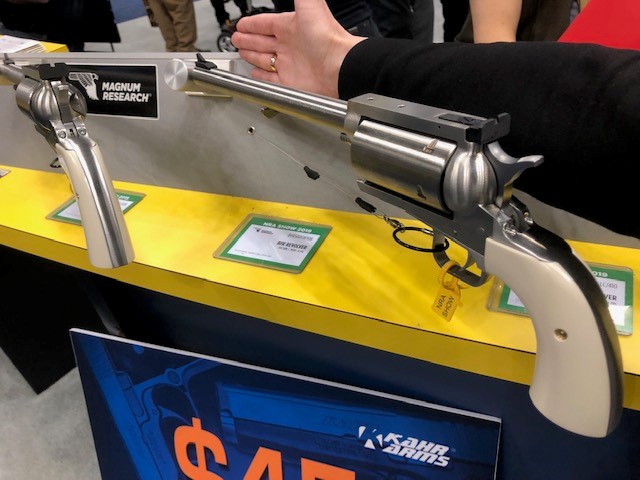 Magnum Research, Inc. BFR: I am assured that stands for "Biggest, Finest Revolver." And no, that's not a trick angle. It really is as long as my arm from the elbow to the fingertips.


Next up, a stroll of about 7 yards to the other end of the booth, where we find some of Kahr Arms' microcompact concealed-carry handguns...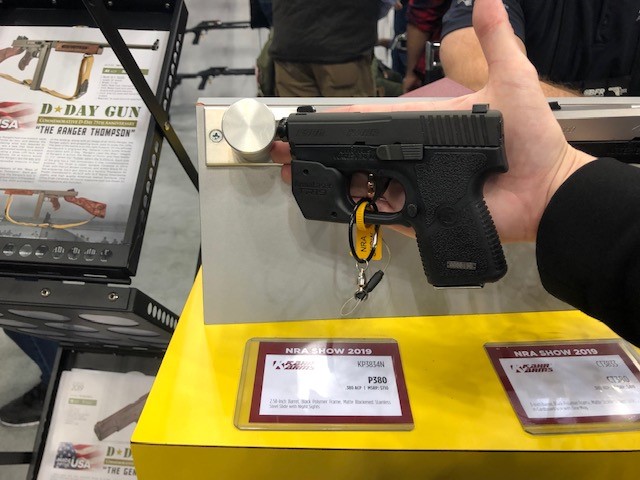 As you can see, the Kahr P380 is noticeably smaller than my hand...and just about the same width.


But what's that you see behind it? Why, that's the Thompson Auto-Ordnance D-Day Gun, which commemorates the 75th anniversary of D-Day. Let's go get a closer look...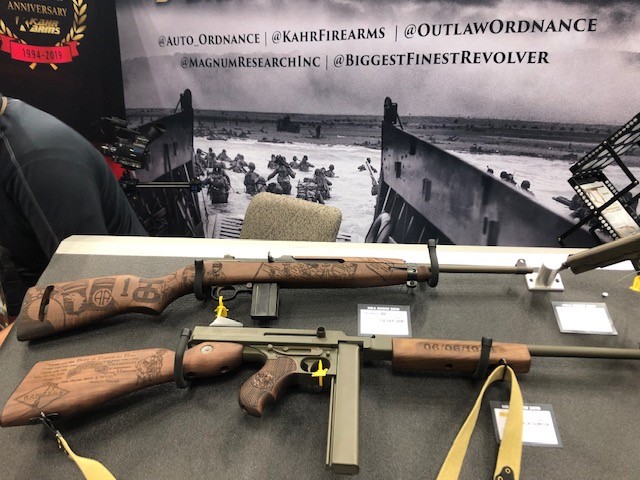 D-Day happened before my parents were born, yet I want one of these anyway.
As it so happens, it's also the 25th anniversary of Kahr Arms this year, and I had a few moments with owner Justin Moon. I asked him what the driving force is behind this enormous and diverse family of guns, and here's what he had to say: "We make some of the best and most unique products in the firearms industry, from handguns designed for concealed carry, to nostalgic mementoes of America's past, to the Magnum Research guns Americans have been seeing in the movies for decades. Our customers are always on the lookout for something special, just for them...and we deliver that, with all the quality and accuracy they demand and deserve."
Want to get a first-hand look (and see how the BFR measures up against your arm)? Visit Kahr at booth number 6063!