by
posted on April 26, 2019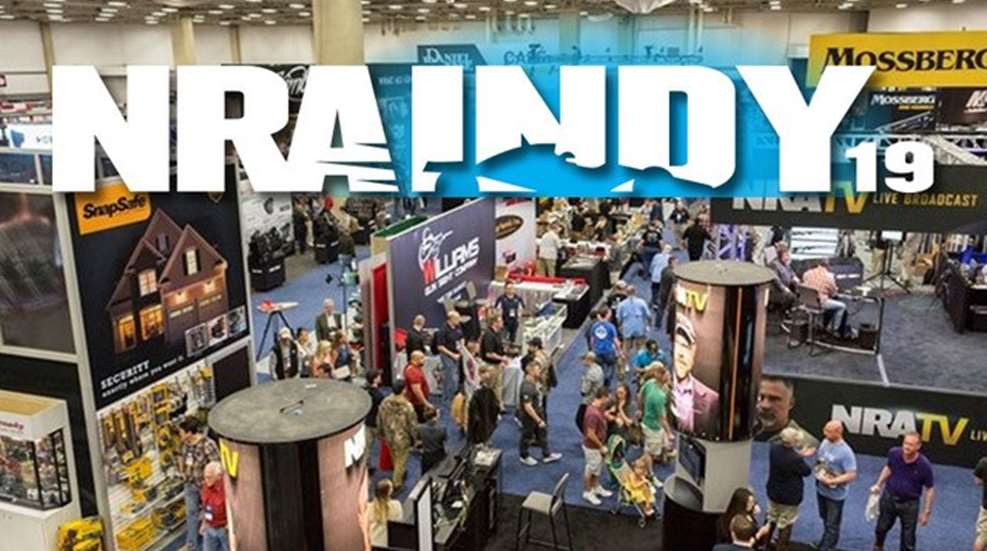 What's better than visiting the Exhibit Hall at the 2019 NRA Annual Meetings & Exhibits to check out the coolest new firearms? Winning one of those cool new firearms, of course! That's why you should know that many of our fine exhibitors will be doing giveaways for show attendees...and that includes famed Italian shotgun maker Franchi. The booth is #6648, and the gun is the brand-new Franchi Affinity Elite shotgun.  
For a chance to win, all you need to do is stop by the booth to pick up a unique duck band and raffle ticket. They plan to announce the winner on Sunday, April 28 at 2:00 p.m., but if your travel plans have you leaving before then, don't worry. You don't need to be present to win. The semi-customized Affinity Elite shotgun is available in 12- and 20-gauge, and built to withstand tough hunting conditions with a Cerakote and OPTIFADE camo finish. Upgraded bolt controls, sight, vented rib and superior ergonomics provide faster handling and target acquisition while upgraded chokes plus a lengthened forcing cone improve performance.

Of course, although the Affinity Elite is the only gun available to win, there's plenty more to see! Check out the Instinct LX, for example. Available in either 12 or 20 gauge, the Instinct LX combines Italian craftsmanship, American styling and Franchi's rich heritage to produce a fast, reliable and smooth swinging gun for hunters and sport shooters. An all-steel, case color hardened receiver displays engraved hunting scenes with inlaid gold birds, matching the gold-plated trigger. The overall aesthetic is enhanced with an AA-grade satin walnut Prince of Wales stock complimented by the Schnabel-style forend and rounded pommel with cut checkering.

We hope to see you on the show floor...and wish you the best of luck!