by
posted on April 25, 2019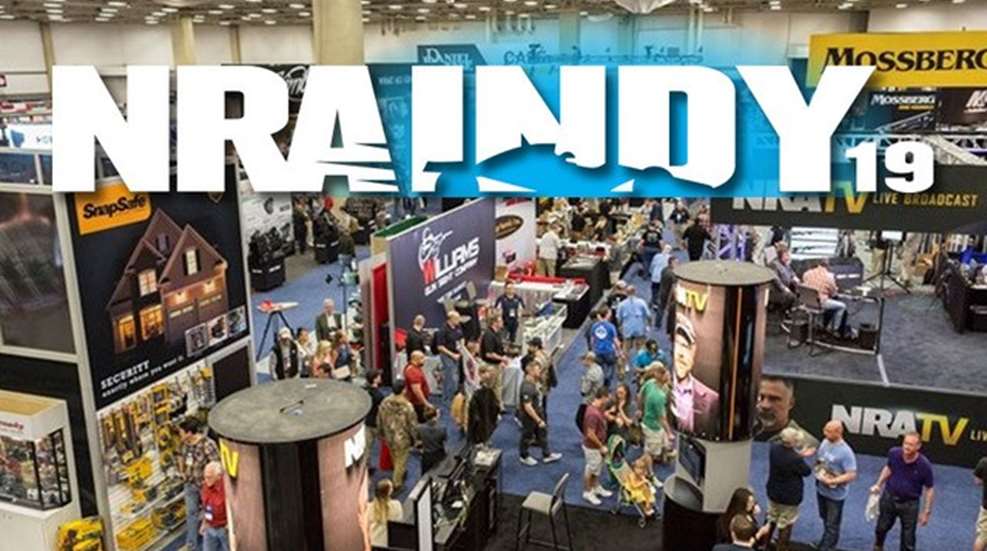 Are you as excited as we are for the family-friendly fun and firearms on display at the
NRA Annual Meetings & Exhibits
in Indianapolis? If you are, you've no doubt noted that it takes place over this coming weekend; our official show hours start at 9 a.m. on Friday, April 26...but there's a bit of an open secret that not everybody knows: The Indiana Convention Center
will actually be open today, Thursday, April 25
. Although we'll still be getting the Exhibit Hall ready to make everything perfect for our visitors, we do have things for you and your family to do and explore today! Here are three things you can enjoy ahead of the official show floor opening to get an early start on your NRA Annual Meetings adventure.
1. You can get your bearings and a schedule

Part of the reason we love the Indiana Convention Center is that it's easy to get around...but we are expecting record crowds this year when the Exhibit Hall opens tomorrow! One way to make sure you get to see everything you want to see while you're here is to stop by the Convention Center and get a good feel for where everything is. Check out the maps, signs and posted schedules we'll have available, so you'll be able to make a good game plan for where to go and what to do when the Exhibit Hall opens. Admission is free if you're an NRA Member or accompanied by an immediate family member who is one...but if you aren't, no worries: Our Registration desk opens at 2 p.m. and stays open until 6 p.m., so you can sign up for a "temporary" membership good for admittance to the show floor. That's one way to beat the lines...
2. You can enjoy the Pyramyd Air Air Gun Range
The Pyramyd Air Air Gun Range is a perennial favorite among Annual Meetings attendees, and for good reason: It's an awesome chance to take a break and get a little "trigger therapy" with an air gun (or 10). Boasting dozens of air guns as well as plenty of Range Safety Officer staff, the Air Gun Range is an opportunity to send some pellets downrange in the air-conditioned indoor comfort of the Convention Center. There do tend to be lines during the actual show, but Thursdays are usually quite a bit more relaxed because not everyone knows the Air Gun Range is open.
3. Grab your pick of NRA Store loot
Souvenirs, souvenirs, souvenirs...getcher souvenirs right here before the crowds come and pick them all over! The NRA Store is also located in the Convention Center outside of the (currently closed) Exhibit Hall...and as of 2 p.m. today, it's open for business! This is a great opportunity to browse the latest NRA-endorsed goodies from our partners. We'll have t-shirts, hoodies, hats, knives, flashlights and all manner of commemorative (and high quality) products to remember your family's adventure in Indianapolis by. Although we do everything we can to ensure that there's enough of everything for everyone, sometimes we do sell out of the hottest items (and we can't always tell what the hottest items will be). Plus, if you hit the NRA Store early, you won't have to worry about lugging your shopping bag through the Exhibit Hall when it officially opens tomorrow at 9 a.m.
We hope to see you there!