by
posted on September 27, 2021
Let's face it… when shopping for a loved one who recently announced they are having a baby it's only a matter of time before you're required to dive headfirst into a sea of pink and blue. Baby shower gifts are a dime a dozen when it comes to baby farm animals, tiny little socks and cute sayings like "Mommy's Favorite." If you're anything like me, when it comes to gift shopping of any kind you like to search high and low for that one unique gift that no one else will think of, and one that is a perfect match for the new NRA Family. Well, for my next baby-shower gift, I'm heading over to Tactical Baby Gear. Catering specifically to the gun community, this company takes baby gear to a whole new level, offering everything from changing mats to baby carriers adorned with MOLLE—even custom carts with car seat attachments!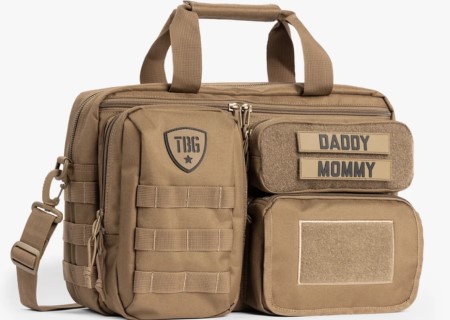 Deuce 3.0 Diaper Bag- Measuring approximately 11"x16"x8", this diaper bag has enough room to pack all of the essentials and then some! The interior of the bag features multiple interior pockets with a removable divider, making organization a breeze.  The outside of this bag is MOLLE-compatible, so you can attach anything your heart desires to the outside, including one of the numerous add-ons available through TBG, such as the Tactical Bottle Pouch, Tactical Dump Pouch or Tactical Cooler Pouch. This bag also features a thermal-lined pocket perfect for a bottle or on-the-go snacks, a padded pocket for your phone or tablet, and an easy-to-access pocket with magnetic closures for the baby wipes you'll inevitably need. Top it all off with a Mommy or Daddy name tape patch, and you're ready to hit the road! Available in coyote brown, black, black camo or ranger green. MSRP $99.99; available here.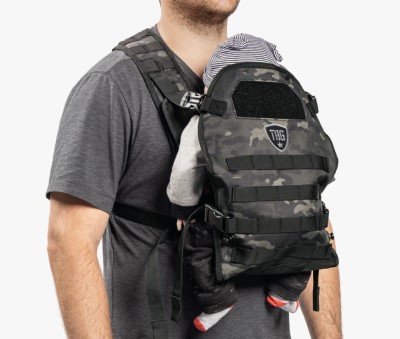 Tactical Baby Carrier – Perfect for dads who want to look "tacti-cool" while toting around their mini-me, the Tactical Baby Carrier features rugged construction and secure cross straps, and is even water-resistant for whatever you (or, let's be realistic, your baby throws its way). Your son or daughter can face inward or outwards depending on size and is sure to remain clean and comfortable with the built-in (and removable) cotton liner. Available in coyote brown, black, black camo or ranger green. MSRP $124.99; available here.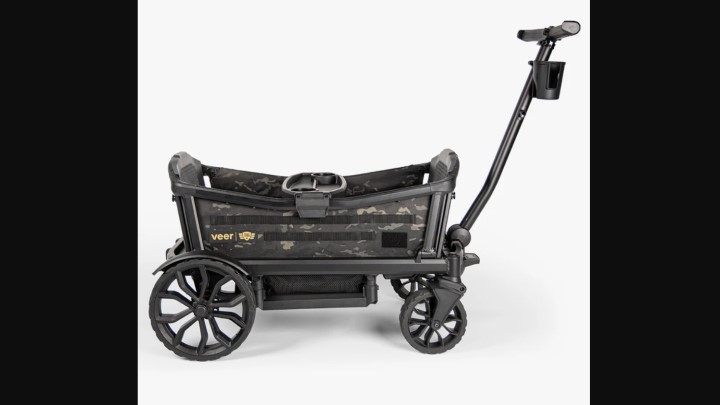 TBG Custom Veer Cruiser- The Custom Veer Cruiser from TBG is the crème de la crème of tactical baby wagons. The features are endless when it comes to this set of wheels and includes (but is not limited to): car seat adapters, molle webbing, canopy attachment, removable cup holders, snack and drink tray, 3-point safety harness for seats with a weight limit of 55 pounds each, and all-terrain tires. Need to talk a significant other into this purchase? Don't forget to mention that it can also double as a gun cart for the range once your children outgrow it! MSRP $729.99; available here.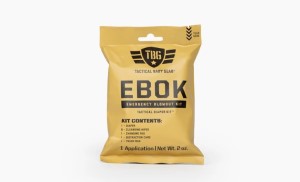 Emergency Blowout Kit- Quite possibly the most priceless product offered by TBG—and one that every new parent will be thankful to have—is the EBOK: Emergency Blowout Kit. Featured in four different sizes, the EBOK comes stocked with a diaper, wipes, disposable changing pad, trash bag and even a small distraction card to occupy the child while you play clean-up. Small enough to toss in a back pocket or your diaper bag, this is a must-have when preparing for the unexpected. MSRP $4.99-$19.99; tacticalbabygear.com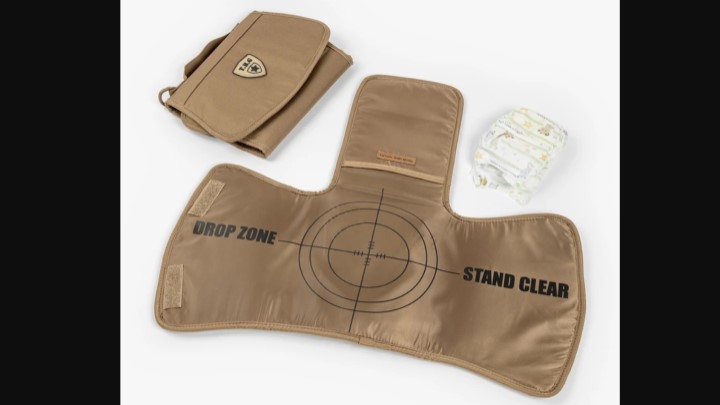 Tactical Changing Mat – The world's a dirty place and when you need to change a diaper on the go a changing mat is a diaper bag essential. The Tactical Changing Mat folds down flat and features a carry handle, making grabbing it from a diaper bag easy should you need to locate it one-handed. This mat is water-resistant and a breeze to clean, and as you can see, makes it quite clear where the "danger zone" is when changing messy diapers!  Available in coyote brown, black, black camo and ranger green. MSRP $29.99; available here.
Patches – Most, if not all of the items from Tactical Baby Gear feature MOLLE webbing and Velcro alike so you can attach not only several different pouches, but also deck out your gear with all of your favorite patches. TBG features quite a few options on their site, including one of my personal favorites, the "Don't Poop On Me" patch. MSRP $8.99; available here.