by
posted on July 9, 2015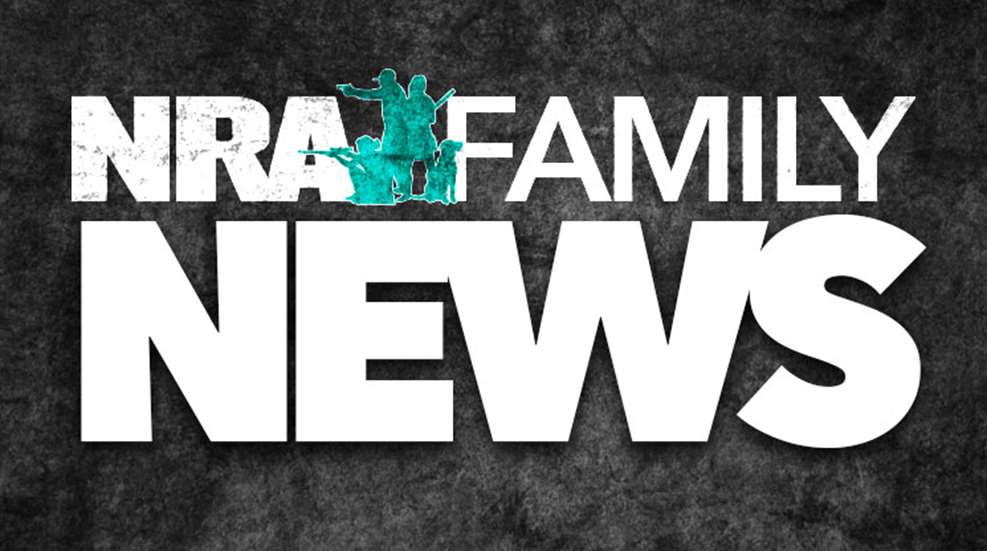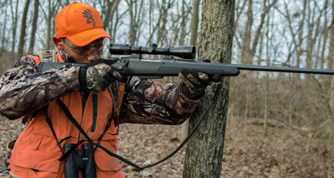 Founded by Winchester in 1918 as the Winchester Junior Rifle Corps and transferred to NRA in 1926, the Winchester/NRA Marksmanship Qualification Program has been used by thousands of shooting coaches and hunter education instructors as a way to help youngsters develop their shooting skills and grow their interest in the sport.

Some of you reading this article may even have patches and pins stashed away in closets and drawers from when you participated in marksmanship qualification as a youth.

Although the program is widely popular within the shooting community, many people don't realize that both adults and kids can take part in the program, or how valuable a tool it can be for hunters looking to improve their shooting skills in the offseason. Within the last few years a specific hunting marksmanship component, formerly known as Hunter Marksmanship Qualification, has even been added to the program, allowing hunters to participate with their favorite hunting rifle, shotgun, muzzleloader or pistol.

Just as in traditional marksmanship qualification, hunters advance through progressively challenging courses of fire, and their performance is measured against established par scores along the way. Each par score corresponds to an accompanying rating, which starts at Pro-Marksman and progresses to Marksman, Marksman 1st Class, Sharpshooter, Expert and, ultimately, Distinguished Expert. After completing all of the range-based courses of fire, Hunter Marksmanship Qualification participants must then harvest a game animal to achieve the Distinguished Expert rating.

"A lot of people go to the range, put up a target and just start cranking rounds," said Bob Plyler of Asheville, N.C., who in 2010 became the first person to achieve the Distinguished Expert rating in Hunter Marksmanship Qualification. "They're not trying to do anything different. They're not trying to do anything specific. They're just punching holes. The marksmanship program gives you a discipline and lets you progress upward, which improves your shooting tremendously. You have to focus on what you have to do to achieve this level and then the one beyond that. If you really want to become a good shooter, this is a program that will make you a better shooter."

As an NRA-certified rifle, pistol and shotgun instructor, as well as an NRA-certified Training Counselor, Range Safety Officer and Hunter Clinic Instructor, when Plyler says the program can make you a better shooter, he knows what he's talking about.

Plyler originally decided to give marksmanship qualification a try just to increase his knowledge of the program, which he said would give him the credibility to talk about it with his students. However, after participating in the program, he discovered that it actually improved his own skills. He's continued working to achieve higher and higher ratings in many of the program's other disciplines, including reaching Distinguished Expert status in pistol, shotgun and high-power rifle, thus earning him the program's highest honor of Triple Distinguished Expert.

"I think it's a superb program," he said. "I'm associated with law enforcement—I have two sons that are police officers—so I shoot with a lot of cops. I've always been decent, but now I can shoot a handgun as good as them any day. I'm shooting for a purpose, which has just made me a better overall shooter."

The program is an ideal way to keep kids interested in hunting and shooting, as they move through the program at their own pace and scores are achieved on the honor system. This helps reinforce the principles of honesty and fair play. The courses-of-fire are meant to help new shooters improve their skills. Patches and pins are awarded as a shooter reaches each of the program's levels, helping youngsters establish and work toward marksmanship goals.

"A man can take his son down to the range and they can shoot at their own pace," Plyler said. "It is still competitive enough where they can compare their targets and say, 'I'm at Marksman 1st Class, where are you?' It progresses and it sort of sucks you in. You can make a kid a better and better shooter because it gets more difficult as they go."

But Plyler is quick to point out that the Marksmanship Qualification Program is not just for kids: Adults, even adults who are experienced hunters and shooters, can benefit from and enjoy qualification shooting.

"My son and I have mentored a lot of people in hunting," Plyler said. "I already have plans to put some of the kids and adults I work with into Hunter Marksmanship Qualification because I know that they'll really get into it."

To learn more about the Winchester/NRA Marksmanship Qualification Program and how to participate, visit http://mqp.nra.org/. To view the specific requirements for Hunter Marksmanship Qualification, click here. For information on Plyler's firearm training courses and hunting clinics, visit www.acumenarms.com.