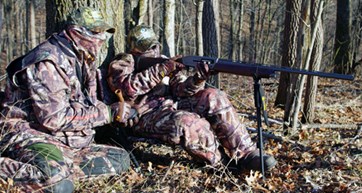 Hunters in five West Virginia counties-Braxton, Calhoun, Nicholas, Webster and Wirt-will now have the option to hunt on Sundays under NRA-supported ballot measures approved by voters on May 13.
With the addition of these five counties, 19 of the state's 55 counties now allow Sunday hunting on private land with landowner permission. Sunday hunting had been outlawed in West Virginia until 2002, when the state legislature decided to give individual counties the option to allow Sunday hunting.
On the heels of its successful push to end neighboring Virginia's longstanding Sunday hunting ban in March, and following the positive momentum generated by last week's successful ballot measures, NRA-ILA has indicated that it is looking forward to working with lawmakers in Charleston to legalize Sunday hunting statewide.
Grassroots activism will undoubtedly play a huge role in that effort, as evidenced by the fact that similar Sunday hunting ballot initiatives failed in Gilmer and Lewis counties, the former by a mere 30 votes.
The anti-Sunday-hunting tide appears to be turning, and that's great news for the future of hunting, but the outcomes in Gilmer and Lewis counties are proof that there's still work to be done-in West Virginia and elsewhere in the East.