by
posted on March 17, 2016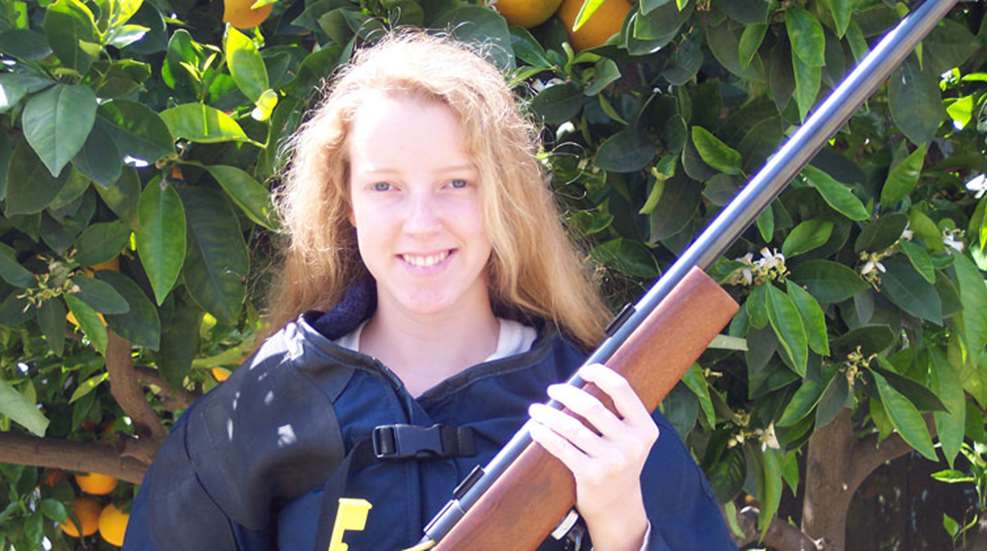 Editor's Note: For this week's #ThrowbackThursday, we bring you this piece penned by the then-16-year-old Jennette Maynard. It first appeared in July 2009. Jennette, if you have any updates, we'd love to hear from you!

I was 12 years old when I began the Winchester/NRA Marksmanship Qualification Program at our local range, the South Bay Rod & Gun Club. I remember well the night it all began—I was walking past my parents' bedroom on my way to bed when I heard my dad call out to me. 
"Hey, do you want to go out to the Junior Shoot with me tomorrow?"
I did not know it then, but that brief, simple question was going to change my life. From that day forward, almost every second and fourth Saturday morning we rolled out of bed bright and early to drive 25 miles east from San Diego out to the range in Dulzura. Starting the first Saturday, my aim was to make it to Expert and, ultimately, to "go for Distinguished."
I was raised around firearms and often go shooting with my family, but this was the first time I had worked toward a specific goal. The program is certainly not an easy one. There is no agony quite like the sinking feeling you get when you realized you had a good target going and then threw the whole thing with the last shot. On the other hand, there is no elation quite like the feeling you get when you realize what looked like an 8 in the scope actually counts as a 9 and you have another target finished.
It was rough at times, but I had several great coaches who were more than willing to convey their knowledge and experience to me, and a dad who kept me outfitted with the best gear we could get: a shooting coat from Creedmoor Sports, a Kimber rifle ordered from the Civilian Marksmanship Program (CMP) and countless boxes of Federal Gold Medal ammunition. Now, four years later, here I am with the Distinguished Expert 4-Position Smallbore Rifle Qualification tucked firmly under my belt. When I finished, it left me with mixed emotions: part elated at my success and part disappointed at the loss of the challenge. The disappointment did not last long, however, and it evaporated quickly once I had called my two brothers to let them know their little sis had finally made it.
For the past few months, I have taken a (temporary) break from shooting to help coach the other Juniors on the line by giving tips on position, equipment and technique. This will not last much longer, though, because soon I will be taking up a .22 pistol and working towards Double Distinguished.