by
posted on June 20, 2014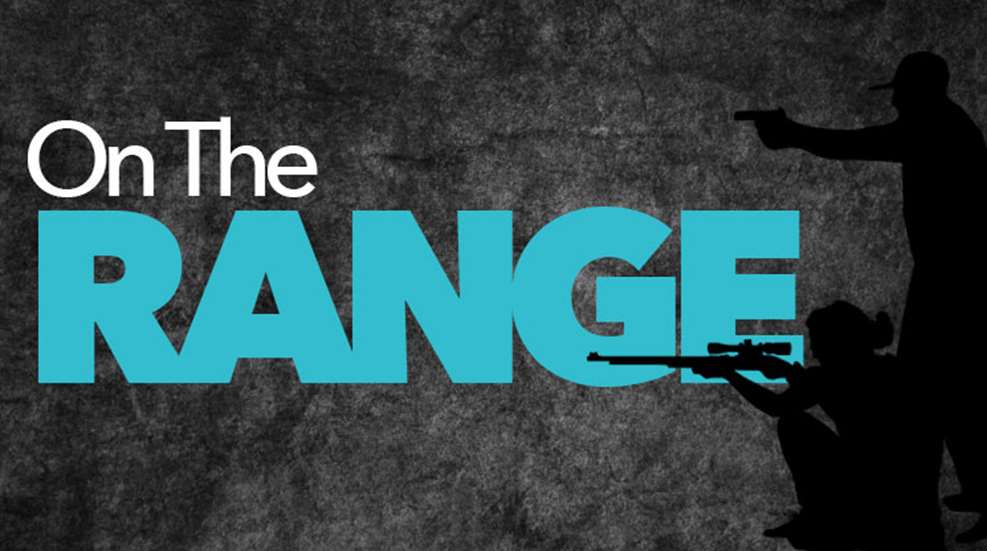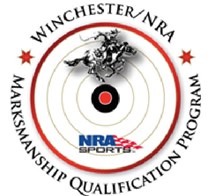 If you enjoy going to the range and challenging yourself to score higher with each pull of the trigger, then the Winchester/NRA Marksmanship Qualification Program is for you. This is the perfect opportunity to enjoy year-round shooting, and at the same time you can earn awesome awards for each level you reach. What better way to have fun while working on developing and improving your marksmanship skills?
You may be asking yourself how you can become involved in this shooting program. It's very easy, as you do not have to be involved in a club or organization in order to participate in the Winchester/NRA Marksmanship Qualification Program. Everyone is eligible-from youth to adults-so the entire family can enjoy this activity together. You continue to shoot at your own pace while the scores become progressively more challenging. However, achievement at the various rating levels is not so difficult that you can't reach them. With a little practice, you will find out how much fun it is to work towards earning the rating of Distinguished Expert. The only person you are competing against is yourself.
The courses-of-fire start at a level for the beginning shooter's skills, which mean that you can earn the first rating of Pro-Marksman even if you are just learning to shoot. The next level is Marksman. The rating continues to advance to the more challenging skills through the intermediate levels (Marksman 1st Class, Sharpshooter, and Expert), to the nationally recognized skill level of Distinguished Expert. Once you have earned the Distinguished Expert level of shooting, you have reached a shooting level that compares to that of a competitively rated Sharpshooter-and you are ready to start competing! These levels of shooting can be earned in each of the different qualification courses. For example, you can be a Marksman 1st Class in Shotgun Skeet as well as Marksman 1st Class in the American Rifleman Course. It's entirely up to you as to which course you want to apply your shooting skills.
From the Pro-Marksman through the Expert level of shooting, your advancement is on the honor system. That's right; you don't have to depend on someone else to be there to verify each of your rating levels. The best part is that your shooting can take place anywhere: your favorite club range, a public range or even your own range at home. Once you reach the Expert level and continue to the Distinguished Expert rating, you must then have your shooting witnessed by an NRA member or an NRA instructor or coach. Or, if you are part of a formal competition, you can also use the tournament results for this rating.
So what exactly are the different qualification courses that are available? There are many from which to choose for all types of firearms and shooting interest levels.
The 4-Position Rifle Qualification course can be used by BB gun shooters, air rifle shooters and smallbore rifle shooters. The courses of fire include the four shooting positions of prone, sitting, kneeling and standing.
This is an excellent course for those new to the shooting experience.
The Light Rifle Qualification course is for shooters that may not own a target rifle, but enjoy shooting their .22 field or sporting rifles. Why not use your favorite rifle and develop your skills and earn the NRA Light Rifle Qualification rating awards?
There is the American Rifleman Qualification Course, which includes Air Rifle 3-Position, Smallbore Rifle 3-position and Smallbore Rifle Prone. This prone qualification course is designed to first develop prone shooting skills, beginning indoors at 50 feet and progressing to outdoors at 100 yards.
The High Power Rifle Qualification course helps to develop skills that can lead to success in tournaments with the aggregate competition course of fire.
The NRA Rifle Silhouette Course uses a high-power (centerfire) rifle, smallbore rifle or air rifle, and is designed for beginner shooters as well as expert shooters.
If you love shotgun shooting, there is the Shotgun Qualification Course that includes Trap, Skeet, Sporting Clays and Five-Stand courses-of-fire. Whichever event you decide upon, you can improve your shooting skills through the challenging courses-of-fire.
How exciting is Muzzleloading? Experience the thrill of shooting a muzzleloading rifle, musket, pistol, revolver or shotgun and feel what it was like to be part of your American heritage. There are courses-of-fire for all disciplines of Muzzleloading shooting.
If hunting is your passion and interest, there is the Hunter Marksmanship Qualification course. You can earn Sport Shooting qualification ratings with your favorite hunting gun, target gun or even air gun. This is a perfect way to begin your marksmanship training.
Finally, for those of you who enjoy pistol shooting, there are four qualification courses for you. The Pistol Qualification program develops accuracy, dexterity, precision and speed. The Conventional Bullseye Pistol Qualification is for slow fire, timed fire and rapid fire. The International Air Pistol course begins with the benchrest and two-handed standing positions and progresses to the one-handed standing position. The International Air Rifle course begins with shooters using the benchrest or prone-supported position before moving to the standing position.
When you earn your Basic Practical Rocker and have reached the first rating of Pro-Marksman, you may be asking yourself what you can wear to show your friends and fellow shooters that you have achieved this level. There are many different award recognition items. There are the Skill Rockers that can be sewn under cool discipline patches, there are pins that can be worn on shirts, jackets or vests, and there are awesome medals that have medal sharpshooter bars for each level. No matter which items you choose, you can be proud when you wear them showing your skills at shooting. All items are available for purchase through the National Rifle Association.
You may be asking yourself how you can get involved and begin working towards earning your Distinguished Expert rating. The first step is to visit the NRA Program Materials Center online, and order the Winchester/NRA Marksmanship Qualification Program book for $2.50 (not including shipping and handling). This book will explain all of the requirements, rules, targets, and give you the details for each of the qualification courses. The book also contains the different awards that can be earned as well as score sheets.
Whether you decide to shoot on your own and sharpen your skills or gather a few family members or friends that enjoy shooting as much as you do, why wait to begin enjoying the thrill of completing each skill level on the way to reaching the Distinguished Expert rating?