by
posted on August 17, 2023
Summer isn't over yet! Temperatures across the U.S. are still sending people young and old running for the shade once the sun starts to beat down. Solutions are readily available, whether it be products from some of our favorite outdoors brands or creative ways to repurpose items around the house. Read on for five ways that you can beat the heat and stay cool while on the range.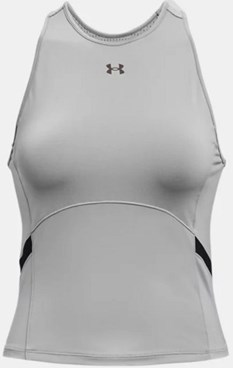 1. Moisture-Wicking Clothing
Certain fabrics are great in warm temperatures, others … not so much. While the go-to choice for many is a favorite pair of jeans and a t-shirt, there are much better options that will keep you cool, dry, and therefore on the range longer. Moisture-wicking clothing is specially designed to help draw sweat away from your skin and is meant to dry quickly, helping to keep your body temperature at a much more comfortable level. Options are available for tops, bottoms and even underwear! My personal favorites are moisture-wicking tanks, such as the Under Armour Women's Armour Mesh Tank. Available in a wide array of colors, the construction of this tank with its high neckline makes it ideal for high temps … and helps keep hot brass from going where it doesn't belong!
2. Hydrate & Replenish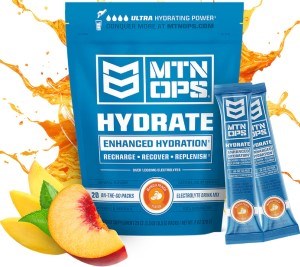 Have you ever heard anyone say, "If you're thirsty it's already too late"? Hydration is key when it comes to being out in the heat and sun, regardless of the activity at hand. Waiting until you are midway through your day to start drinking water does not bode well for your health and well-being. As you sweat, your body loses not only fluid but essential electrolytes as well, and this can lead to headaches, cramps, and more. One of the many solutions on the market is MTN Ops' Hydrate Electrolyte Drink Mix. Available in a variety of flavors, this flavorful mix is jam-packed with essential electrolytes, minerals and vitamins to aid in not only your hydration, but recovery as well. As a bonus, these convenient single-serve packets make it easy to toss a few into your range bag so you're well prepared for whatever the day brings.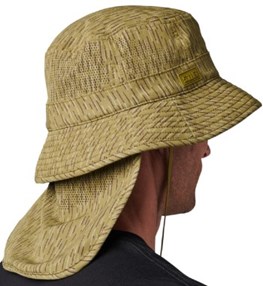 3. Proper Headgear
If you're one that tends to throw on your favorite ball cap once the sun starts to beat down from above, you may want to take a second look and consider other purpose-built options to help stave away the heat and sun. For those with long hair typically worn in ponytails, you'll want to consider hats constructed with a cleverly crafted opening at the back allowing for a ponytail to pass through, keeping that hair off the back of your neck. Trucker-style caps with their mesh-like construction allow for excellent ventilation. If you prefer to wear boonie-style head coverings, consider trying out 5.11's Vent-Tac Boonie Hat. Constructed of a moisture-wicking material that also fends off odors, this hat has ventilation in mind with perforations placed throughout. The highlight of this boonie hat is the detachable neck shade built into the rear of the hat, keeping your neck from resembling a fresh-from-the-pot lobster!
4. Air Flow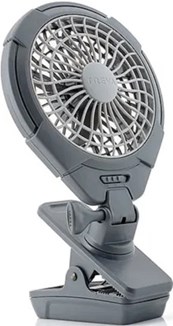 In my opinion, there is nothing worse than when the temperatures are soaring and there is absolutely no breeze. Hot, stagnant air can quickly serve to dampen moods and cut a range session short as shooters seek out cooler temperatures. A slight breeze serves wonders in creating a more comfortable atmosphere, so why rely on Mother Nature to provide when you can go for a sure thing? With many options on the market powered by USB, solar and battery, you are certain to find one that best fits your needs.
For example, a shooter who always carries batteries in their range bag for ear protection, optics and more may opt for something like the Treva Battery-Powered Clip Fan. This fan runs on AA batteries and can last anywhere from 11-14 hours depending on what speed setting you utilize. The built-in clip on this fan's base makes it ideal for attaching to a camp chair or even sitting it as-is on your bench.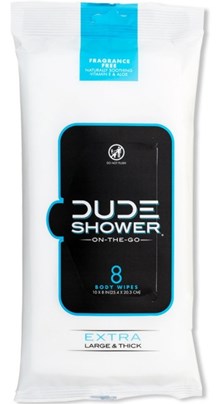 5. Wipe Away That Sweat
This one may seem to be a no-brainer, but there's a way you can go about it that will not only dry you off, but also cool you down in the process. If you have children, simply toss a container of baby wipes into your cooler right alongside the Gatorade and bottled water. Having a box of these wipes on ice to continually go back to throughout the day is like a little slice of heaven when it's scorching outside.
Perhaps you are going out to dinner with friends after your range day and don't have time to run home and shower beforehand. Dude Wipes Shower on the Go wipes have you covered. These thick wipes serve as an impromptu shower for when you can't get the real thing. Wiping away sweat, dirt and grime while leaving you feeling refreshed, these wipes have become a favorite among outdoor enthusiasts (and you don't need to be a "dude" to enjoy them). Bonus tip… toss these in your cooler as well for an even more refreshing "shower" experience!