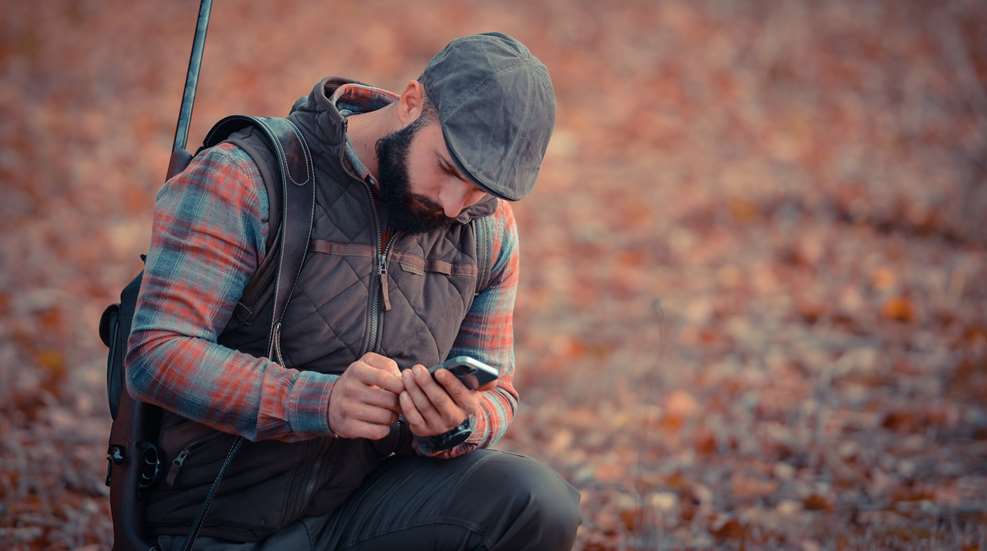 Hunting couldn't have been made any easier for us than it is now, with advancements in technology and smartphones that do essentially everything except pull the trigger and field dress a deer on our hunting adventures. Here we dive deeper into a handful of apps that seek to not only create a community of hunting enthusiasts, but a platform in which to ensure we have all of the tools at our disposal to prepare for a successful hunt.
1. HuntStand
Created for hunters, by hunters, the HuntStand App has seen nothing but exponential growth since its launch back in 2013. Key features of this app include satellite imagery of the area in which you'll be hunting, property boundaries including those that outline public land access, key environmental information that impacts the movement of wild game and much more. Diving further into the app, emphasis is placed on preparing to the best of your abilities for your hunt. 
The HuntStand app allows you to mark important features of the land such as streams, rock walls, fencing, roads and other specific points that you may need to traverse around on your hike to your hunting spot. If you're hunting with a buddy you'll also have the ability to measure the specific distance between deer stands or blinds, ensuring you know at all times where the other hunter is for a safe hunt. This also comes in handy if you happen to be "directionally challenged," as you can easily find your way back to where you parked your vehicle should you become lost. HuntStand isn't solely for use while in the woods; you'll also have the ability to manage your fleet of trail cameras with up to 40 GB of photo storage. 
2. onX Hunt
Another app coming from a group of passionate hunters and outdoorsmen, the onX Hunt app puts the odds in your favor when you venture out in search of that trophy buck or monster elk this hunting season. The onX Hunt app has all the popular features we look for in a quality hunting app, such as satellite imagery, along with topographic maps and 3D views of the local area you're hunting. Current weather and the upcoming forecast can also be monitored so you know what you're in store for while outdoors. 
A couple of handy features of this app are the tracker feature and the tree species and habitat layer. The tracker feature allows you to track your specific path as you traverse to your stand, making it easy to find your way out at the end of the hunt.  onX Hunt offers a wide array of map layering features to customize your experience within the app, such as land boundaries with ownership and acreage details. Additionally, the tree species and habitat layer can be applied to your map so you can best prepare for the species you're going to hunt. This is useful if you happen to be preparing for a hunt on land you aren't familiar with.
3. Basemap
Specializing in everything maps, the capabilities of the Basemap app are endless.  Some of the features you can expect for your next hunt are 3D maps showing changes in terrain, offline map use for when your cell signal inevitably fails, outlines of private vs. public land, route tracking, elevation change tracking, navigation features with distance tracking and much more. 
Be sure to take advantage of the HuntWind feature, which will allow you to monitor environmental factors to decide which stands and blinds to use based on which way the wind is blowing—or at least the direction in which it is forecasted to blow. Unit boundaries can be set to allow you to monitor your exact area and ensure you are staying within the specific boundaries you are permitted to hunt.  This is a handy feature if you happen to be hunting with a group of friends on a single piece of land.
4. ScoutLook DeerLog
Just as its name states, the ScoutLook DeerLog app, brought to market by Mossy Oak, emphasizes the prep work that goes into a successful hunt. It takes into account anything and everything environmental—from moon phases and ocean tides, to current weather conditions and more. Within this app, you can log deer that you have either seen or harvested, documenting key details such as sex, number of tines on each side, approximate age, what the deer were doing during your sighting, number of deer in the herd, you name it. 
This is an especially handy app for hunting guides and outfitters, as through continued use you will see patterns exhibited by the deer … which goes a long way in ensuring a fruitful hunt when making your bookings for hunting season. Additionally, this app takes it one step further and allows each hunter to transmit any sightings, rubs, etc., they see while on their hunt to their outfitters' online logbook, thus creating additional data to be drawn upon by the outfitter/guide.
5. Huntwise
The various features within the Huntwise app combine a series of data points to give you probability on several factors, but most importantly answering the question we all ask at one point or another … "When am I going to have the best odds of taking a deer?" Taking into consideration all things weather related, the HuntCast feature within this app will give you a probability (in percentages) of your odds of seeing the most deer movement. In fact, not only will it give you an overall percentage, but it will also tell you at which point in the day—first light, mid-morning, dusk, etc. 
If your focus is on the rut, the RutCast feature within this app will give you probabilities of success in terms of various points in the rut, such as peak rut, post-rut, and the best window of opportunity within that specific phase. Lastly, you also can use the WindCast feature to approximate wind direction and the best spot to place your blind or stand.