by
posted on February 17, 2016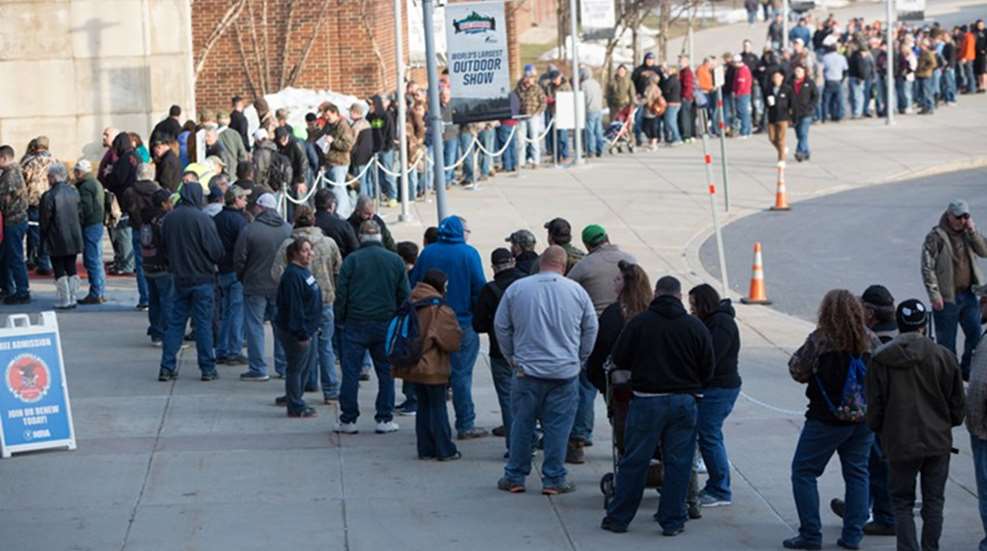 Sad to say, but the 2016 Great American Outdoor Show (GAOS) has come to a close. It was a wild nine days of family fun, adventure, amazing outdoor products, seminars, celebrities and fellowship with hundreds of thousands of outdoor-loving people like you. If you couldn't make it, here are the highlights...and hey, there's always next year!
We sent a new staffer who'd never been to GAOS before to record her impressions. Here's her first day...and why you should go, too, if you've never been.

Archery trick shooting with Chris Brackett was a huge draw.
The Family Fun Zone ran all week long, and was as popular with moms and dads as it was with kids.


Also popular with families: the Pyramyd Air Air Gun Range. Our newbie gives it a try!
There were lots of celebrity appearances on offer...our newbie got to experience "The Gunny" speaking firsthand!


So many informative seminars...in this one, we learn how to make venison sausage.

UnMuzzled: Phil Robertson Talks God, Guns, and Country. Get Happy, Happy, Happy!

Jase Robertson was there, too, giving duck-calling tips to an excited crowd.

The NRA Foundation Banquet set records in 2016.

Kids, teens, ladies and men triumph at the 3-D Bowhunter Challenge.

Fishing for fun at the famous Trout Pond.

How about watching some of the world's happiest dogs do some of the coolest waterborne tricks with Dock Dogs?

Or watch birds of prey with Raptors Up Close?

Maybe you'd like to go shopping among the vendors selling everything an outdoor-loving family could need or want?

And when the show's over, there's still plenty to do in the city. Thank you for another great year, Harrisburg!