by
posted on January 24, 2017
There's so much to do at the Great American Outdoor Show (GAOS): cooking, hunting and archery seminars, celebrity signings and talks, NRA Country Concert, Dock Dogs Jumping Competitions, thousands of vendors and taxidermy. However, what is there to do while the show's closed, or even if you just need a break from the crowds for a day?
Well, Harrisburg and the surrounding Pennsylvania area has many family-friendly activities! Whether you're looking for the warmth of the indoors or the fresh air of outside, you and your family will have no problems finding something to do.

1. Chocolate Covered February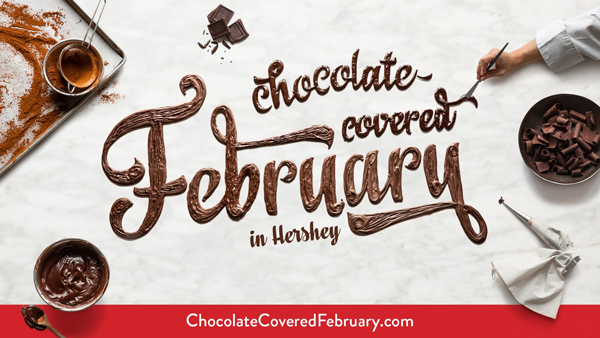 The GAOS is held in the month of February, this we know, but did you know that in Harrisburg and Hershey, Pennsylvania, it's also Chocolate Covered February? Yup! An entire month dedicated to the wonder and enjoyment of chocolate. For couples, or an evening out for Mom and Dad, visit Hershey's Chocolate World for a chocolate dessert journey or take a chocolate martini mixology class. Families can attend a chocolate parade and listen to the Hersheypark Band, enjoy stories about the Hershey characters at their Sweet Story-Telling event, or find out if you're raising the next Top Chef and have the whole family try their hand at truffle making.
Visit www.chocolatecoveredfebruary.com for more details.
2. Whitaker Center for Science and Arts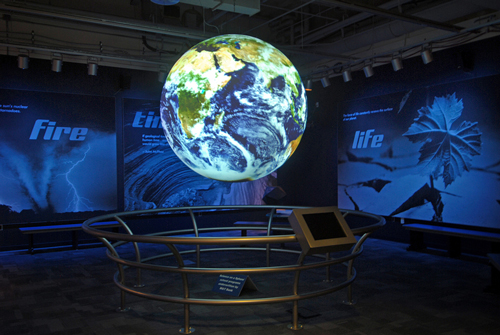 Right in downtown Harrisburg, just a few miles away from the Pennsylvania Farm Show Complex and Expo Center that holds GAOS, is the Whitaker Center for Science and Arts. It's an educational experience wrapped in fun. Families can watch cinema documentaries such as Journey to Space, Pandas: The Journey Home or Lewis & Clark: Great Journey West, all in 3D. There's three levels of imaginative, engaging exhibits at their Science Center. KidsPlace is a cityscape but kid-sized for children five and under to play in a world all their own, the Forces of Nature exhibit examines how weather and geology affect planet earth and a Live Science theater hosts performances and programs about physical, biological and life sciences.
The Art portion of the Whitaker Center for Science and Arts is where a plethora of performances take place and the Art on the Curved Wall can be found. Listen to musical groups, comedians and speakers from all over, and view thought-provoking art on the Curved wall.
3. The Coliseum



The Coliseum is just outside of Harrisburg in Camp Hill, Pennsylvania, but it's very much worth the 5-mile trip. The 35,000-square-foot megaplex includes an arcade, restaurant, bowling lanes and a sports bar. While the kids take aim at dinosaurs in the arcade, Mom and Dad can enjoy a delicious meal at the What If West restaurant. While brothers and sisters see who the best bowler is, the older members of the family can enjoy the game at the sports bar. Have an endlessly fun night all in one place.
4. Historic Penn's Cave and Wildlife Park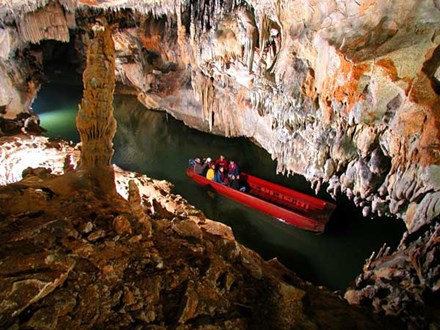 Historic Penn's Cave is about a 90 mile trip outside of Harrisburg, Pennsylvania, so plan on making this a day trip. Although that is a hike, it's a great time to get out and get down….down in the caves! During the weekends from 11 a.m. to 5 p.m. in the month of February, you and your family can tour the only cavern in Pennsylvania on the National Register of Historic Places. Since 1885, families have been exploring the wonders of Penn Cave and seeing sights such as Nittany Lion, Statue of Liberty (pictured) and experience the cave in colored lighting.
If none of the above struck your fancy, do not fret. Go to www.VisitHersheyHarrisburg.org for the complete list of places and events Harrisburg and Hershey have to offer.