by
posted on January 2, 2014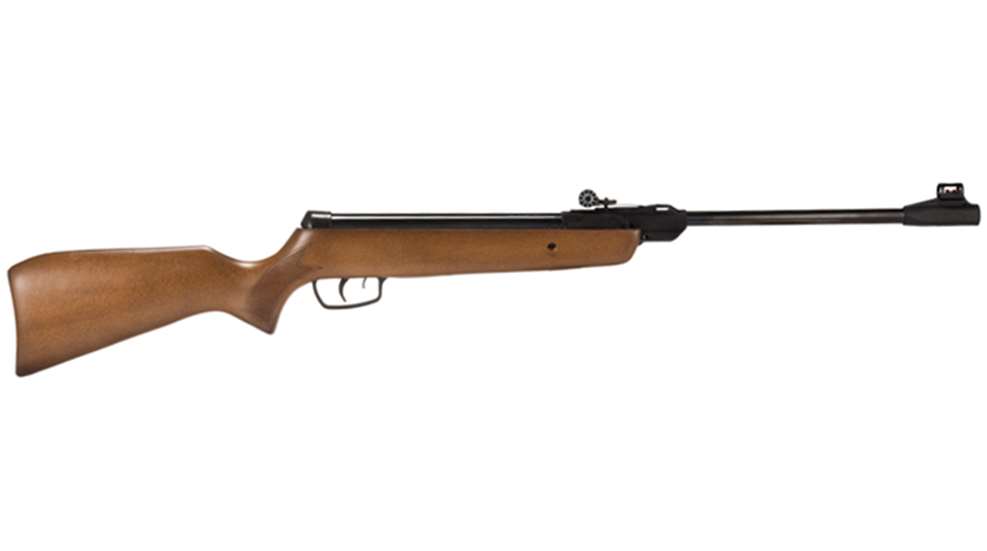 Gamo air guns need no introduction. For many decades, American shooters have enjoyed air guns produced by the Gamo company of Barcelona, Spain. By now, Gamo air guns have earned a solid reputation for quality and performance at a fair price.
One of the latest Gamo offerings is aimed mostly at entry-level young shooters taking a step up from BB guns into the realm of more potent pellet-firing air rifles. Dubbed the Little Cat, this new little brother to the Gamo "Big Cat" air rifle is ideally suited to young shooters, as well as adults of slight build. Even folks of large build, such as this writer, should find the Little Cat quite comfortable to hold and shoot.
Measuring a compact 36 inches overall and weighing a feathery 4½ pounds, the Little Cat sports an oil-finished beech stock with impressed checkering in the pistol grip area. The steel receiver and barrel sport a rich blued finish, while the breech, front sight base and trigger guard are molded synthetic. The molded rear sight is also made of molded synthetic and is fully adjustable via numbered click knobs. The rear sight also incorporates a green fiber-optic element. Up front there is a red fiber-optic aiming point surrounded by a hood. In addition, the receiver is grooved to allow mounting a telescopic sight. Although the early sample received for evaluation did not come with a scope, the folks at Gamo USA indicate that Little Cats reaching the market by this summer will come with a scope.
The single-stage trigger of the test sample was smooth, with a crisp let-off. There is a manual trigger safety consisting of a small tab located directly in front of the trigger. Both the trigger and the safety are ergonomically designed and should be easily manipulated by young shooters with small hands. The barrel-cocking action is also smooth and demands approximately 30 pounds of effort.
The Little Cat is capable of producing a muzzle velocity of up to 525 feet per second (fps) with standard .177-inch caliber match-styled lead pellets. That level of power is certainly ideal for a beginner's pellet rifle and comes in handy for backyard plinking and informal paper punching. Even small rodents can be easily eliminated by the Little Cat with a well-placed pellet. In the accuracy department, the Little Cat did very well also. At 10 yards, this compact rifle produced groups averaging just under ¾ of an inch. Young shooters who experience this type of success with an air rifle "fresh out of the box" should find their confidence and skills improving rapidly.
Besides hours of shooting fun, the Little Cat can serve as a terrific training tool for young shooters ready to step into the world of pellet rifles.
The Little Cat will retail for just under $140, which makes it a terrific value in an air rifle of traditional European styling from one of the major producers of spring-piston air rifles.
Gamo Little Cat RifleManufacturer: Gamo Outdoor, S.L., Barcelona, Spain
Importer/Distributor: Gamo Outdoor USA, Inc., 3911 S. W. 47th Avenue, Ft. Lauderdale, FL 33314, (954) 581-5822
Caliber: .177 inches (4.5mm)
Ammunition: Air gun pellet only
Power plant: Spring piston
Action: Barrel-cocking, single shot
Length overall: 36 inches
Barrel: 15¼ inches, rifled steel
Weight: 4½ pounds
Sights: Fully adj. rear; hooded fiber-optic frontTrigger: Single-stage; non-adj.Safety: Manual, trigger blockMSRP: $139.95