Welcome to NRA Family Favorites, our favorite stories from around the Web, for the week of September 10, 2022!
The history of America is tightly interwoven with the history of guns, and we here at NRA Family are endlessly fascinated. Our friends at American Rifleman have a riveting tale from the Federal Ammunition archives, that of Charles L. Horn. After getting kicked out of the factory he'd just acquired, Horn, managing partner of the newly minted Federal Cartridge Corp., made a decision that worked out so well his company is now celebrating a momentous 100th anniversary. But would any of that have happened if Horn had misstepped on a series of pivotal decisions in the spring and summer of 1922?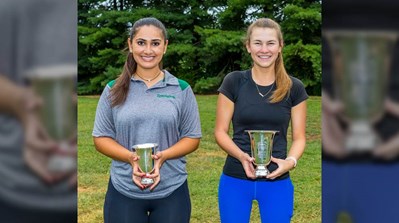 Just a little over a year ago, we profiled Rising Shooting Star Reanna Frauens right here on NRA Family. Her star is still rising, as our friends at Shooting Sports USA report! With a score of 448, Frauens won the Winchester Ladies Cup, which combines scores from the Main Event, FITASC and 5-Stand events. Frauens finished four points ahead of the Winchester Ladies Cup runner-up, Karen Shedd. Check out more news from the match here. 
Migratory bird hunting has more than its share of the laws. Anyone who has ever been bird hunting knows how complicated the rules and regulations are ... and, as the old saying goes, ignorance of the law is no excuse. Our friends at NRA Women would like you to know about the five most common game-law violations when it comes to migratory bird hunters. They are: 1) possession of an unplugged shotgun; 2) lack of HIP certification; 3) lack of federal or state stamps; 4) possession of non-toxic shot; and 5) hunting over a baited field. What does this all mean for you? Find out here.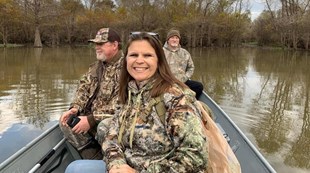 Speaking of bird hunting, are you thinking "dove" yet? So is American Hunter's Mike Roux. "When it comes to cooking a great dove dinner," writes Roux, "the steps are easy and well worth doing. All-too-many people feel the two or three bites you get of a dove breast are just not worth it. I whole-heartedly disagree. When prepared properly, a dove meal is about as good as it can get." Find out everything you need to know, from cornfield to cornmeal breading, right here!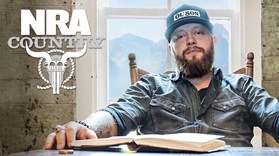 Jacob Bryant is NRA Country. JHis honest lyrics and lived-in, rooted songs have gained him a more-than-solid following. Jacob is a Georgia native who started playing guitar at 8 years old, and his bluegrass roots are among his earliest music memories. Jacob's storytelling, whether depicting an outlaw way of life in "More Than One Year," dealing with changes and progress of the world in "Good Ol' Boy," or a song showing the struggles of becoming an artist in his most recent single "Amen," shows his style of southern rock as well as traditional country. Our friends at America's 1st Freedom have more on this pro-Second Amendment superstar. 
Sometimes hostile encounters don't escalate to deadly force, but you still need an effective, non-ballistic way to neutralize a threat. One great way to deal with these sorts of attacks is by deploying pepper spray. If you've ever been sprayed – talking to you, military veterans and police officers – you know how, shall we say, unpleasant the experience can be. Eyes burn, mucus runs down your face, and you can't wash it off fast enough. And anything you were thinking about doing instead suddenly goes away. Our friends at Shooting Illustrated have five terrific pepper spray options.