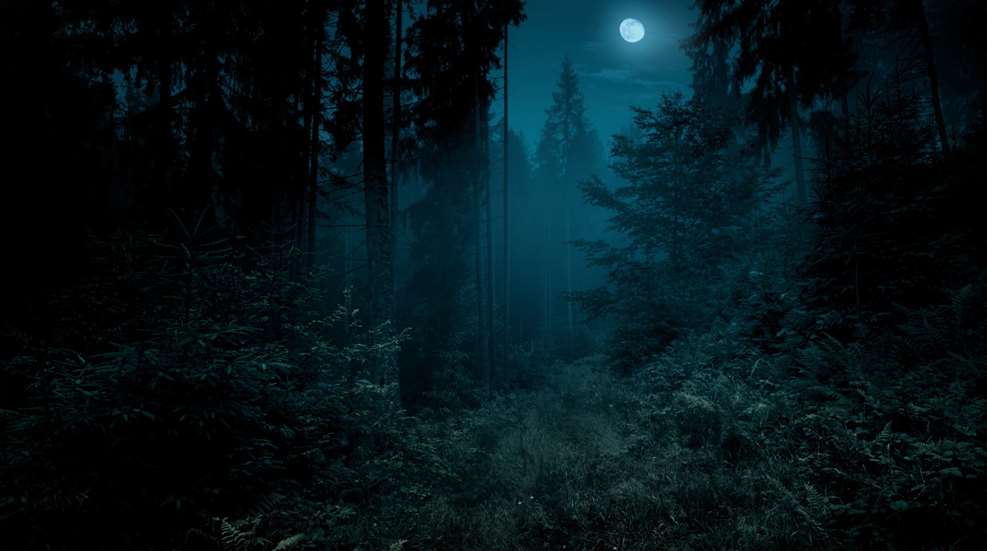 Welcome to NRA Family Favorites, our favorite stories from around the Web, for the week of October 15, 2022!
Regular readers of NRA Family may have noticed that we have a bit of fascination with all things eerie! That's why we couldn't resist participating in the NRA Women Spooky October Series again this year ... and we like to think this week's installment fits the bill. At the heart of the Green Mountains stands a monument to mystery known as Mt. Glastenbury. Although it basks in the same bucolic beauty as the rest of the landscape, it's an eldritch place so eerie and dangerous that the native Mohicans shunned it. It's a place shrouded in strangeness where civilization just can't seem to stick, and the center of an American legend: The Bennington Triangle.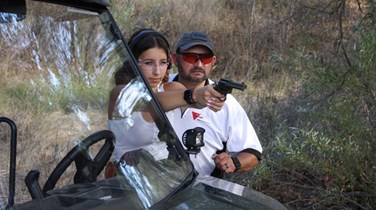 Did that last story make you feel a little nervous about going into the woods? Writer Dick Williams reminisces that the Ruger Wrangler .22LR revolver is the best camping accessory his family ever used. "While the little handgun did not hold 17 rounds of center-fire ammo approved for self-defense," he writes, "it had all the capabilities required to teach someone, particularly a young person, how to safely operate a handgun and master the basic shooting skills. That old revolver provided hours of fun while preparing the girls' mindset for a later transition to the defensive use of handguns." Meet the camper's best friend!
Did you know that falls from treestands are the most common reason for hunter injuries? Did you know that the DNR doesn't track them? "The point of our research is that it pays to track treestand accidents because they're the No. 1 cause of injured hunters," Dr. Alan Lazzara said in an interview. "If we don't track treestand injuries, why track gun-related injuries, which occur far less often? You're ignoring the biggest elephant in the room. Reporting these accidents would require more work by law-enforcement officers, but we would learn so much more to help prevent similar tragedies." Do treestand falls require formal investigations?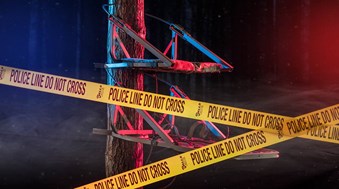 There are many ways to mitigate a shotgun's recoil, including increasing gun weight, installing a quality pad, ensuring proper fit and others. But, one that's likely the easiest to perform, one of the most effective yet the least understood, is a shooting technique commonly called "push/pull." Shooting Illustrated has the scoop!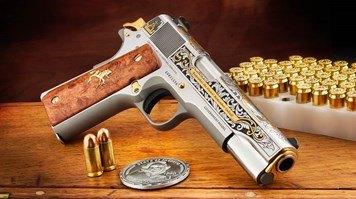 The first custom gun in the SK Customs Lost States of America Engravers series called "The Lost State of San Jacinto – Sam Houston" is shipping now. But act fast if interested, as there is only a limited inventory available of this 24-karat gold-engraved Colt 1911 pistol. The Battle of San Jacinto, taking place in 1836 in what is now Harris County, Texas, was one of the most important battles of the Texas Revolution. This gun tells the story of General Sam Houston leading the Texian Army to victory against General Antonio Lopez de Santa Anna's Mexican Army. Learn more about this fascinating gun from our friends at Shooting Sports USA!
In this day and age, technology has progressively made aspects of our lives easier, from keeping track of things to personal security. Now, firearm owners can also enjoy these benefits by being able to monitor the contents of their guns safes with the Lockdown Puck. A small, discreet monitoring device, the Puck is able to keep track of several conditions within the safe, all while transferring that information to the end user. Read about it here!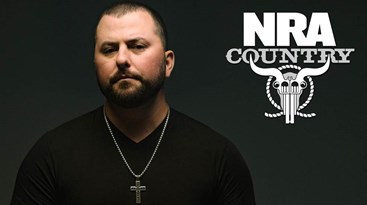 Tyler Farr is NRA Country: He grew up in southern Missouri in a farming town with no traffic lights, a U.S. Post office that has been in operation since 1875 and a population of fewer than 2,000. While growing up in small-town America, when he wasn't chasing turkeys and deer every chance he got, he was singing. Farr left Missouri for Nashville in 2010. A natural singer, it didn't take long for him to get noticed. Known for his powerhouse vocals, Tyler's real-guy relatability in songs like "Redneck Crazy" and "A Guy Walks Into a Bar" found a following of folks searching to find themselves in music that underscores their daily routines and future dreams; they found that in Tyler. Maybe you will too!