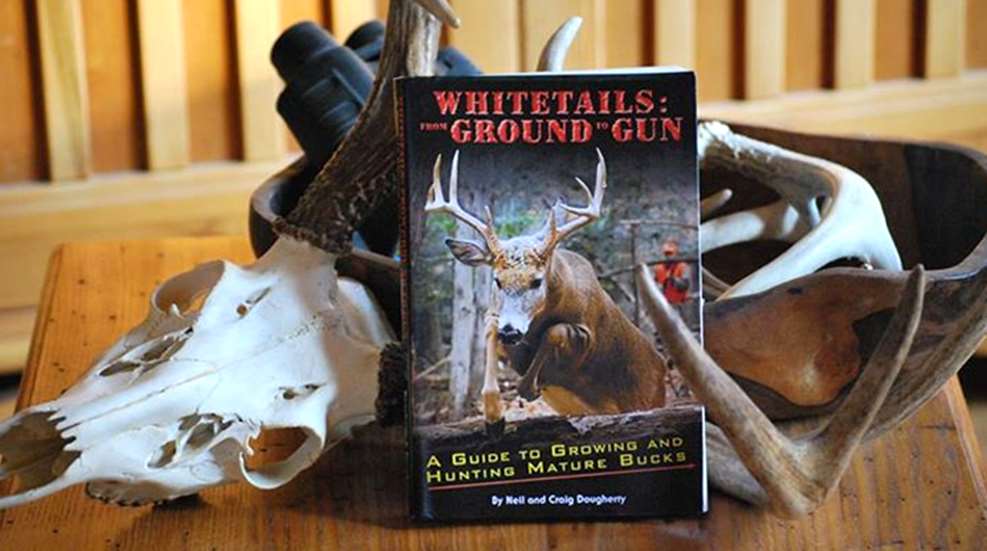 For those who are dedicated to managing land for big bucks and even for the novice, "Whitetails: From Ground to Gun" is a book you need to purchase. It is now available in a Kindle version as well as soft cover. I may be a tad biased, considering I know both of the NorthCountry Whitetails gents, and happen to know that their techniques do work. I have reaped the benefits of their hard work, and even got to help out with some of the heavy lifting once-upon-a-time.
But don't take my word for it. Here are some customer reviews from Amazon.com:
"You could be a die-hard mature buck hunter or just want to see more deer on your property and this book will, without question, help you achieve your goal."
"Excellent book. These guys know their stuff and translate it in such a way that it is applicable to the large landowner and small property manager alike."
"Craig and Neil Dougherty have created the ultimate "how to" book for whitetail hunters. Detailed landowner scenarios expand on the Dougherty's belief that hunters need to understand the land to understand the deer living upon it. The book is divided into two parts: First the land and second, the hunting. It is easy to correlate the first section with the second and back again for quick reference. This book is a fresh and impressive must-read regarding landownership and hunting."
To get your own copy, Kindle edition or soft-cover book, visit Amazon.com.