by
posted on January 9, 2018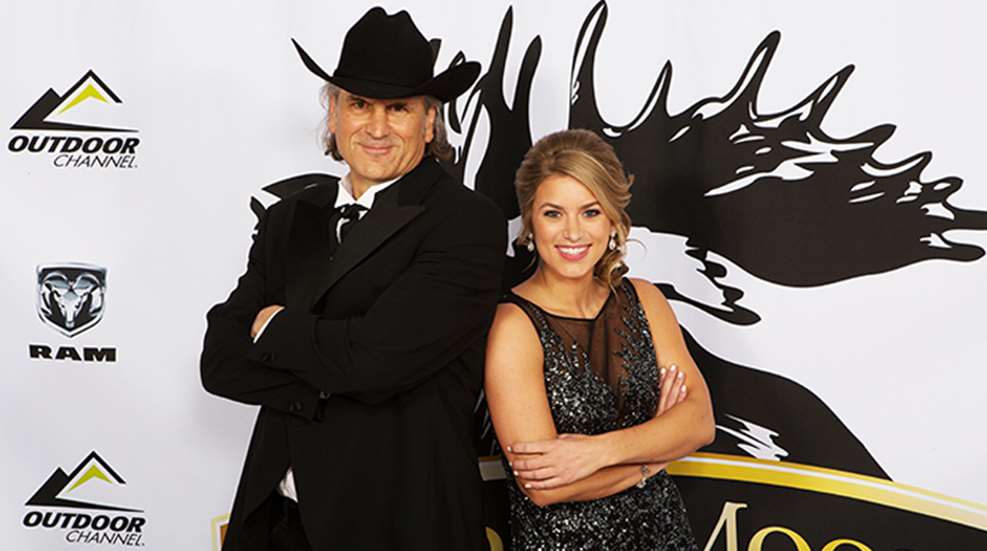 If you've never heard of Jim and Eva Shockey, you might be living under a rock. Jim Shockey, host of "Jim Shockey's UNCHARTED" and "Jim Shockey's Hunting Adventures" on Outdoor Channel, is an award-winning outdoor writer, wildlife photographer/videographer, guide and outfitter. Eva Shockey, his daughter, is co-host of "Jim Shockey's Hunting Adventures," and represents Outdoor Channel at various appearances. Jim has been in the outdoor spotlight for the last two decades, with Eva quickly carving out a place for herself.
Recently, Jim and Eva took time from their busy schedules to speak with us. Here's what they had to say:
NRA Family: Jim, when and how did you decide Eva was ready to shoot/hunt?
Jim Shockey: How did I decide Eva was ready? I decided she was ready at about age six; however, the more important point is Eva decided she was ready at 21 years old. Therein lies the truth; you can't force this on your children. If they want to do it, they will do it. All you can do is offer it up. There's just an inundation of information and possibilities. You just have to have hunting and shooting as an option and opportunity, and let them decide. And when they do, it's hard not to really enjoy it because it's pure and simple fun.
NRA Family: You've hunted together for years now. How has your hunting dynamic changed as Eva has come into her own?
Jim Shockey: (jokingly) My hunting dynamic has doubled in cost.
Eva Shockey: My cost hasn't changed it went from zero to 3.0. It was different because,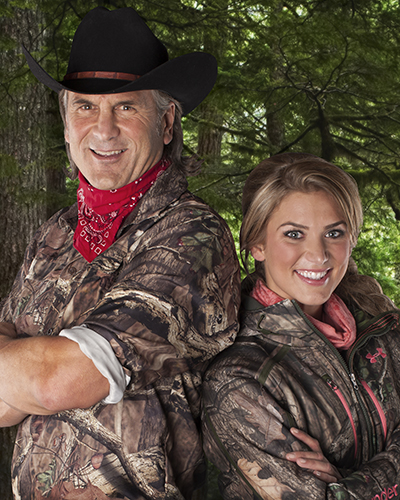 when I started, I was so new to it. I never really paid enough attention to the hunting elements. I never really jumped in. When I finally started hunting, there was all this brand-new information. I depended on him (Jim) a huge amount in the beginning. Everything he said I observed and took in. I needed to learn about guns, ammo, how to shoot, everything involved. As time went on it was a big circle. I wanted to go by myself and hunt on my own. With him, without him, and now back with him. I enjoy it and we try and do as many hunts as we can together.
Jim Shockey: My hunting is so much more enjoyable. My favorite hunts are with my son or daughter, or when my father was alive, with him. Hunting is about family and now with Evey there it gives me the opportunity to pass on my knowledge. She truly is like a sponge. I was surprised at how quickly she picked things up. I've known since she was six she's innately a hunter.
NRA Family: Eva, if you could give one message to the young female hunters out there who look up to you, what would it be?
Eva Shockey: Young girls, women my age, or older than me; the biggest thing I try to share is you don't have to fit the mold of a typical hunter. You don't have to be like my dad or a tough outdoorsman to be a hunter. You can wear makeup; you can shop and do your nails, and still love to be in the woods. At the end of it all, guys and girls that hunt do it because we love to hunt and spend time outdoors.
NRA Family: Jim, as a father, what was your proudest moment hunting with your daughter?
Jim Shockey: Problem with that is every time I'm with her I'm proud beyond comparison.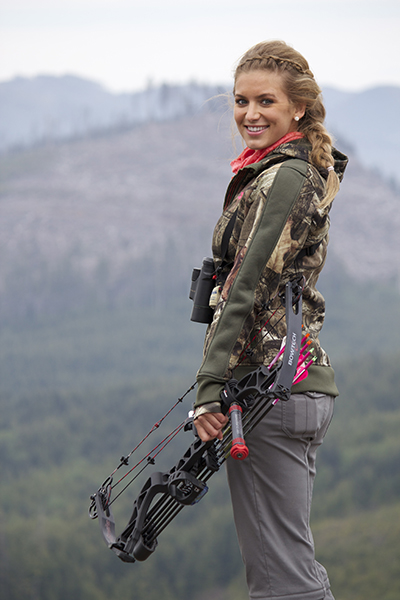 I remember her first whitetail deer and it was a really difficult shot, she made a perfect shot. Proud; proud; proud; proud; her first warthog in Africa, I turned to see tears in her eyes. She wasn't tearing up because she was sad, but because every hunter knows that overwhelming feeling. Seeing her experience that joy and regret for taking an animals life, to be there, to see how she handled that...her first whitetail buck with a bow and arrow, her bear-every one-first moose in the Yukon, all of these animals; I was there and I was just as proud of her. I don't think there's a single defining proud moment. I'm just proud and there's no space to add more proud in for a given instance. Evey is my daughter and she's a hunter and a beautiful person...maybe there was one moment, when she actually stayed awake for more than an hour in a row in Saskatchewan that I was proud of her.
NRA Family: Eva, you were the first woman featured on the cover of Field & Stream in 38 years. What was that experience like for you?
Eva Shockey: It was a huge honor and a huge surprise. I didn't really think it was going to happen. I was in Russia and they called and said I had to come do the photo shoot in a week. I took a 30-hour plane ride there, did the photo shoot and interview and flew 30 hours back. I didn't believe it until I saw the first proof. The cool thing is I don't see them choosing me as a celebrity figure, but more as a representative for female hunters. I'm a young female hunter who's proud of what I do, and I'm in the industry and promote it. I promote that hunting is a good thing. I'm another relatable girl that other girls can see and think, "I can do it, too!"
Follow Jim Shockey on Facebook, Twitter and Instagram for more updates. Check out Eva's Twitter, Facebook and Instagram pages as well!