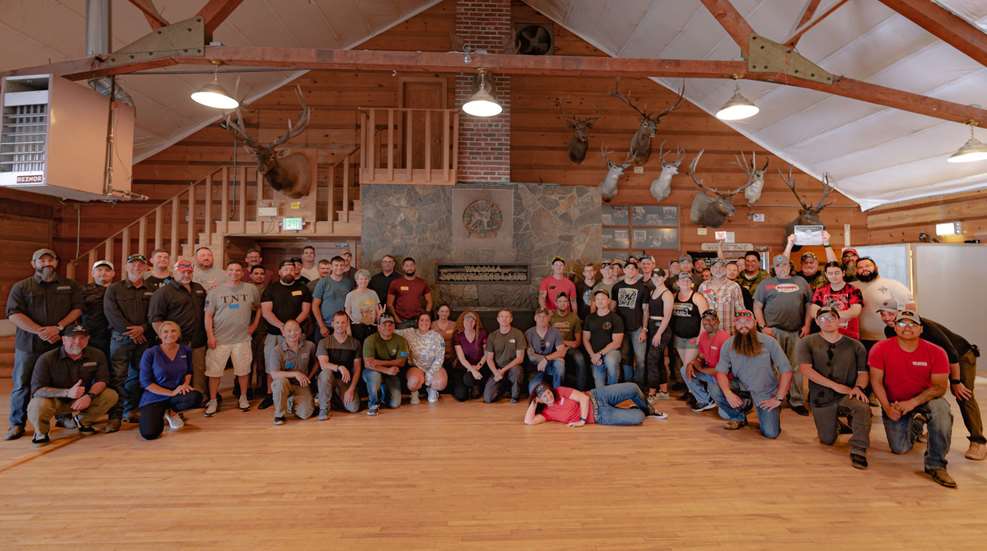 Ever heard of Honored American Veterans Afield (HAVA)? The charity, formed by companies in the shooting and outdoor industry, is dedicated to helping disabled veterans heal process through guided hunts, shooting events and other outdoor sports activities. Recently, HAVA hosted 84 such honored veterans at its 2nd Annual event at the Tacoma Sportsman's Club in Tacoma, Washington. The vets enjoyed participating in a variety of shooting events including crossbow, trap shooting, lever action rifles, 9mm semi-automatic pistols and single action revolvers. These activities were safely managed by a cadre of HAVA volunteers from all over the United States.
Attendees were treated to food and prizes that included firearms, optics and other high-end raffle items donated by supportive manufactures. Each also received stuffed backpacks with a variety of products.
"This annual event is a collaborative effort from the outdoor industry to support disabled veterans and honor their families for their sacrifice," said Tom Taylor, HAVA Executive Director. "The event offers a welcoming environment for all participants and the opportunity to connect with other veterans from multiple branches of the U.S. armed forces. We are honored to support these great Americans on behalf of the entire industry."
One of the women veteran attendees said, "I have a severe back injury and can't shoot firearms without assistance. This event was great because I miss shooting and the HAVA staff really helped me shoot and learn something new. I particularly liked the single action revolver as I had never fired one of these before."
Are you a disabled veteran, or have a friend or loved one who might benefit from HAVA's mission? Learn more about it here!