by
posted on January 7, 2016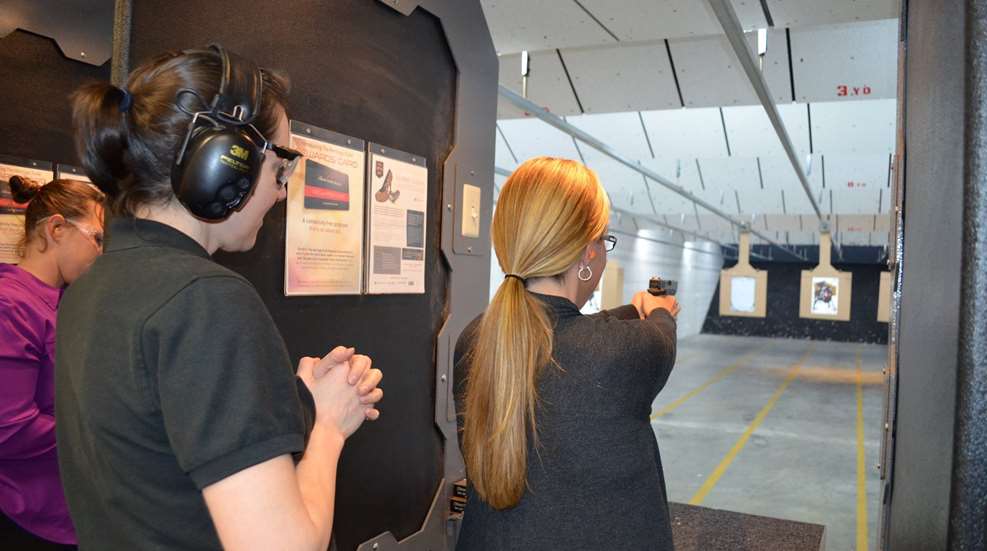 A photo from the 2nd annual Women's Night—Gourmet & Guns at The Heritage Guild. The event was sponsored by Ruger, Crimson Trace and Winchester with participation from The Well Armed Woman and A Girl and a Gun! 

More than 70 pro-gun women are now more prepared thanks to two Crimson Trace co-sponsored events. One event was held at Crossroads Shooting Sports in Johnston, Iowa, and the other was held in The Heritage Guild in Easton, Pennsylvania. At the events, the participants learned about firearms, firearm safety, handling, aiming and laser sights through the proprietary Crimson Trace Classroom training curriculum. They then had a chance to practice what they learned at each facility's indoor range. All attendees were members, or guests, of The Well Armed Woman, a national organization that helps women improve their safety with handguns.
The league of female firearm enthusiasts came from all walks of life. Some were grandmothers or retired employees, others were engineers, and the remainder was a mélange of other occupations. The women were encouraged to bring their own gun, if they had one, to receive specific instruction regarding that model and to get better acquainted with the gun they'll be using for personal protection. However, handguns were supplied for those participants who hadn't yet purchased a gun, and laser sights were provided for everyone.  
"This female friendly event was a great opportunity for our many attendees to learn about handguns for personal protection," said Tom Hudson, Crossroads Shooting Sports General Manager. "We welcomed the large number of participants, and the sponsoring groups and range staff were glad to help them learn more about handling handguns in a safe and controlled environment."
For more details on the two locations that hosted the event please visit www.crossroadsshooting.com and www.heritageguild.com

Photo courtesy of The Heritage Guild.