by
posted on February 10, 2017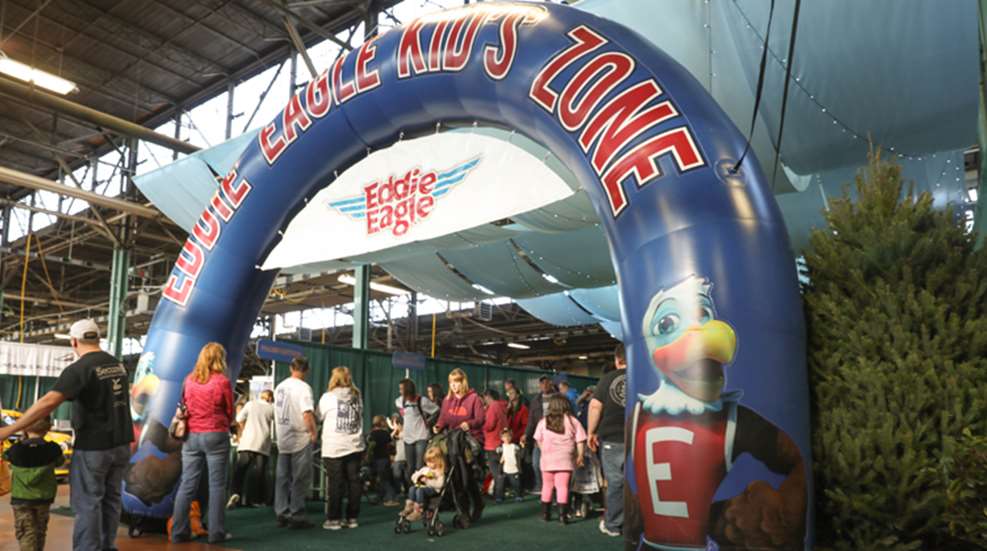 Planning on bringing the little ones with you to the Great American Outdoor Show (GAOS) this week? Be sure to include the all-new Eddie Eagle Kid Zone in your itinerary. Since the opening of the show on Sat. Feb. 4, more than 3,000 kids have come through the attraction. Located in the East Wing of the Hunting Outfitter Hall, children ages 10 and younger can enjoy an assortment of activities—all geared toward teaching them the right thing to do if they ever come across a gun: STOP! Don't touch. Run Away. Tell a Grown-Up.
Developed by a task force made up of educators, school administrators, curriculum specialists, urban safety officials, clinical psychologists, law enforcement officials and NRA firearm safety experts, the Eddie Eagle GunSafe program has reached more than 28 million children in all 50 states, Canada and Puerto Rico. The main teaching tool for the program is an animated video—newly released in 2015—featuring Eddie Eagle and his friends—the Wing Team. During their visit to the Eddie Eagle Kid Zone, youngsters have the opportunity to watch the video and complete the Wing Team Challenge to choose from an assortment of neat prizes!
Some of the activities you can expect to find at the Eddie Eagle Kids Zone include the Eddie Eagle Photo Booth, a wildlife ring toss, face painting, a wildlife identification booth, Eddie Eagle's Color Booth, Lego tables and the Eddie Eagle basketball challenge on the Wing Team's basketball court. Eddie Eagle's Color Booth seems to be a close second, but what kid wouldn't love being able to color a picture to put inside their very own mug? "We are excited by the enthusiasm of the kids that have come through," said Eric Lipp, National Manager of the NRA Community Outreach Program. "If you have young children with you at the show, the Eddie Eagle Kids Zone is a must-see and delivers an important message on firearm safety in a way that kids enjoy and parents appreciate."
Didn't bring your kids along this year? Stop by and pick up activity books and stickers to bring home for them along with educational materials for parents.