by
posted on February 8, 2023
NRA's Great American Outdoor Show has been America's largest outdoor-products show for decades, but for hundreds of thousands of Americans, it's more like an annual pilgrimage. Held at the Harrisburg, Pennsylvania Farm Show Complex & Expo Center from February 4 – 12, the 2023 Great American Outdoor Show (GAOS) is drawing record-setting crowds from all over the East Coast (33,000 on the opening day alone). If that number sounds astounding, understand this: There's a special magic to GAOS that makes it far more than a "gun show."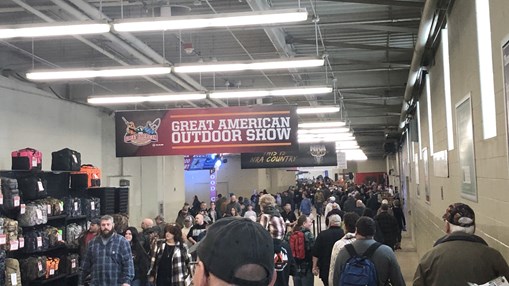 Part of what makes GAOS so special is its sheer size and variety. With over 1,000 exhibitors filling 650,000 square feet of space, each of eight enormous halls is given to a specific interest: firearms, outdoor lifestyle, boats, hunting outfitters, archery and more. There's so much on offer it's almost impossible to see it all in one day—and the shopping opportunities are phenomenal, with unique show-only discounts you'd be hard-pressed to find elsewhere. The surprises and fun only start there … the real magic is in the special events and displays that are around every corner.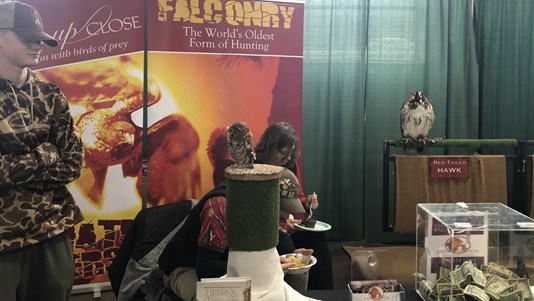 Your NRA's dedication to safe family fun shines through with demonstrations and activities for all ages, which show attendees can count on from year to year. There's the famous Trout Fishing Pond, a GAOS institution in which $5 buys your little one (or you; we're not judging) a chance to catch his or her own trout. Dog lovers will thrill for the Dock Dogs competition, in which talented pups leap from a 40-foot dock into a swimming pool for distance. The 3-D bowhunting challenge is an institution in Pennsylvania, with thousands of archers competing for top honors.
Of course, no NRA family show or event would be complete without Eddie Eagle! The Eddie Eagle Kid's Zone, located in the Outfitter Hall, is a complete gun-safety learning experience for kids, with fun activities like the Eddie Eagle basketball court, face painting and more.
The biggest draw for show visitors, however, may just be the surprises that pop up from year to year. This year, Metal Madness' sponsored Airsoft range is seeing show patrons letting off steam—er, compressed air—by the hundreds, under the close supervision of Range Safety Officers. The Small Arena features live birds of prey in a show of modern falconry. Last but not least is NRA Country's live concert starring Brantley Gilbert that's set to play (as usual) to a sold-out crowd. With so much to do, see and learn, you won't want to miss this yearly institution. For more information, visit GreatAmericanOutdoorShow.org.