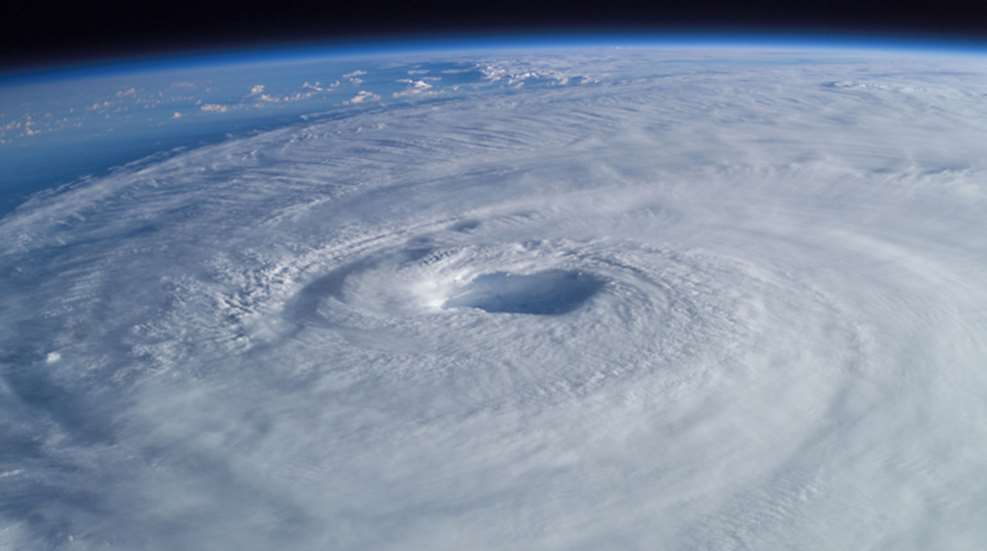 Over the last decade terms like "prepper" and "bug-out bag" have gone from obscure terms used by only a handful of people to common daily vernacular. Indeed, with more and more people fearing—and preparing for—the worst scenarios, the idea of keeping an emergency firearm and plenty of ammo on-hand doesn't seem so radical. These emergency situations aren't always the apocalyptic scenes which we often envision; a deadly storm that results in an extended period without power or periods of rioting and looting are times when having a survival firearm makes sense. But which guns are best?  Here's a look at five of our favorite survival firearms.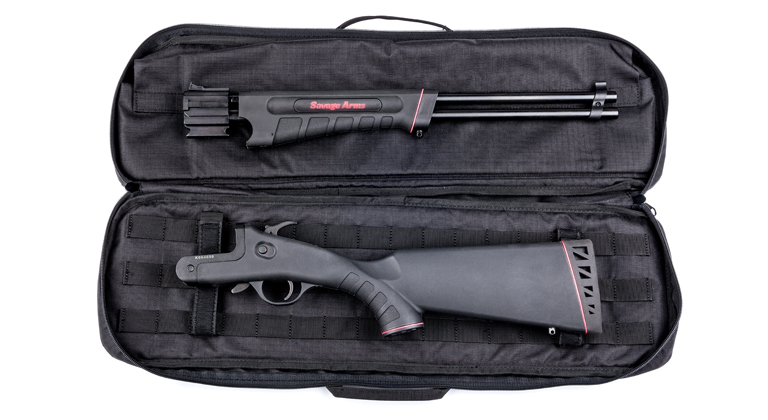 1. Savage Model 42:
The Savage Model 42 has a rimfire barrel on top and a shotgun barrel below, and you can opt for a combo gun in .22 Long Rifle/.410, .22 WMR/.410 or a compact version of the .22 LR/.410 model. The 42 is very easy to operate, and the gun can be broken down with the touch of a button.  The black synthetic stock is robust and each Model 42 comes with an Uncle Mike's Go Bag with a durable nylon exterior and MOLLE loops for attaching other gear. The 42 weighs right around 6 pounds, which makes it easy to transport, and the MSRP is $500. www.savagearms.com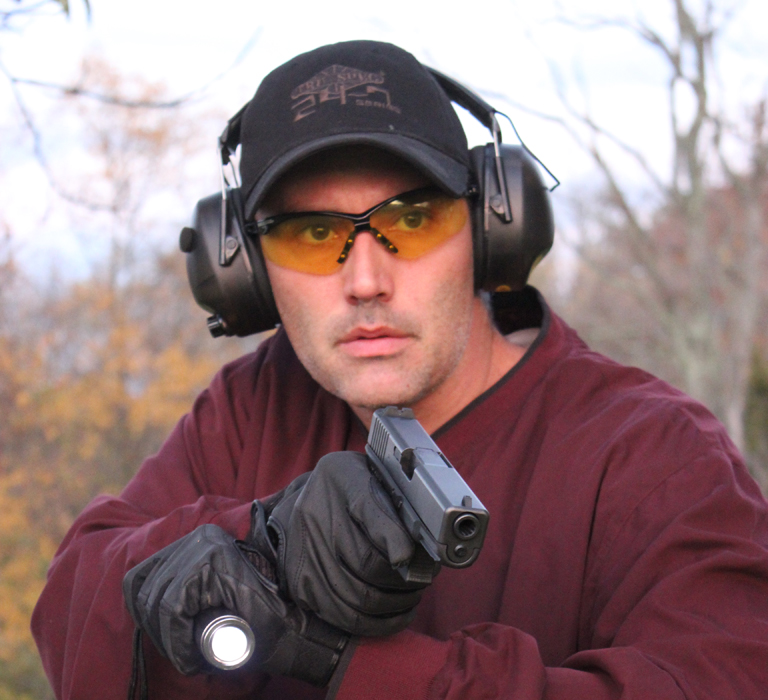 2. Glock 19:
The 9mm Glock 19 is one of the toughest guns on the market, with a durable polymer frame and a Tenifer steel slide for maximum resistance to the elements. These guns are simple to operate, simple to maintain, and they work. In addition, the Glock G19 is one of the most popular handgun models around, so finding spare parts and magazines is easy. With 15 rounds of threat-stopping ammo on tap this is one of the greatest defensive guns ever made. Prices hover around $500. www.glock.com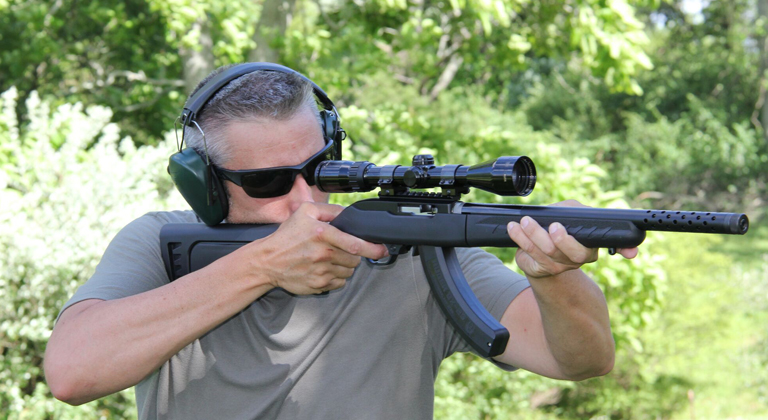 3. Ruger 10/22 Takedown:
The 10/22 has been one of America's most popular autoloading rimfires for more than 50 years, and the takedown model offers all of the reliability and accuracy you've come to expect from these rifles in a portable package.  The 10/22's blowback action has been tuned to perfection, and the rifle's rotary magazine functions reliably in the worst conditions. The Takedown model even comes with a nylon storage back, and you can quickly rotate the barrel and remove it for efficient storage. When the gun is reassembled it returns to zero, even with receiver-mounted optics. MSRPs start at $439. www.ruger.com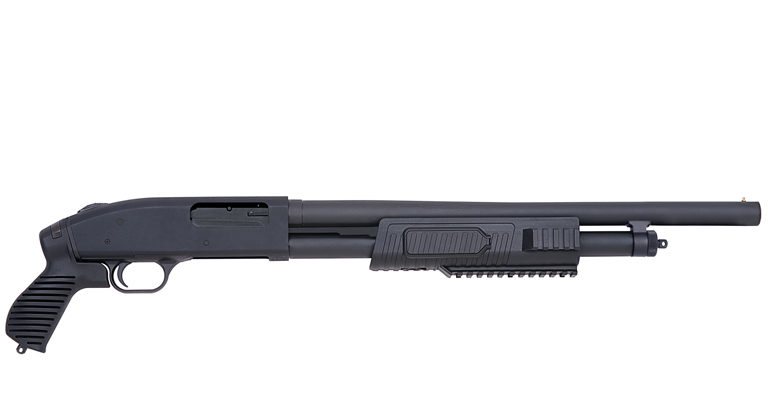 4. Mossberg 500 FLEX JIC:
The "JIC" stands for Just in Case, and there are few guns that are more comforting to be carrying during those "just in case" moments than the Mossberg 500. This 12-gauge pump is one of the most popular and reliable repeating firearms in the world, and the FLEX system offers a new level of versatility since you can swap out barrels, stocks and fore-ends to meet your needs. The JOC comes with a carry bag to help keep items organized, and at $491 it's a great bargain with serious threat-stopping potential. www.mossberg.com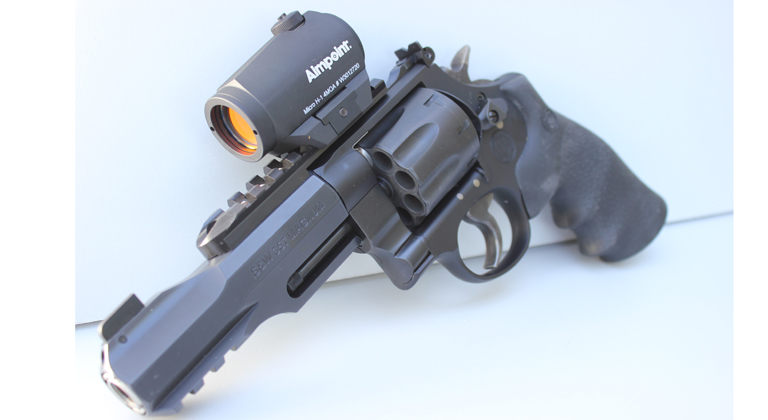 5. Smith & Wesson Model M&P R8:
With a capacity of eight rounds, the R8 offers more firepower than other revolvers, yet it still maintains the same level of never-say-die reliability. It comes with a scandium alloy frame that reduces weight and an accessory rail under the barrel for mounting lights and optics (a great idea on a bug-out gun). .38 Special ammo offers low recoil and it is very affordable, but you will want to keep some .357 Magnum ammo on hand in case things turn really ugly and you need extra stopping power. Even with full-power loads the R8's large grip keeps the gun planted, and the easy-to-see sights work in low-light conditions. At $1,329 the R8 is a pricy but versatile survival gun option. www.smith-wesson.com.

What's your ideal survival gun? Tell us in the comments?