by
posted on May 10, 2017
The very first handgun that I ever shot was a .22 revolver—a Smith & Wesson K-22 Masterpiece that belonged to my father. I can't imagine how many rounds went through the barrel of that pistol, which still resides in a state of semi-retirement in Dad's gun safe (although I doubt he takes too many trips to the pistol range without it). That's because rimfire revolvers are affordable and fun to shoot, and many of them are extremely accurate. I had a chance to shoot a number of different pistols at a media day on the range a few years back and I didn't stray too far from my roots; I spent most of my time trying to shoot ragged-hole groups with a new Smith & Wesson 617.
Rimfire revolvers are about more than just backyard plinking, though, although the fun factor with these guns is quite high. They're also great training tools for new shooters, perfect for hunting small game like rabbits and squirrels at close range, and they have even become popular for defensive carry, especially the .22 WMR. No matter the reason for buying one of these guns, they're loads of fun to shoot. Here's a look at 10 of the best rimfire wheelguns available today.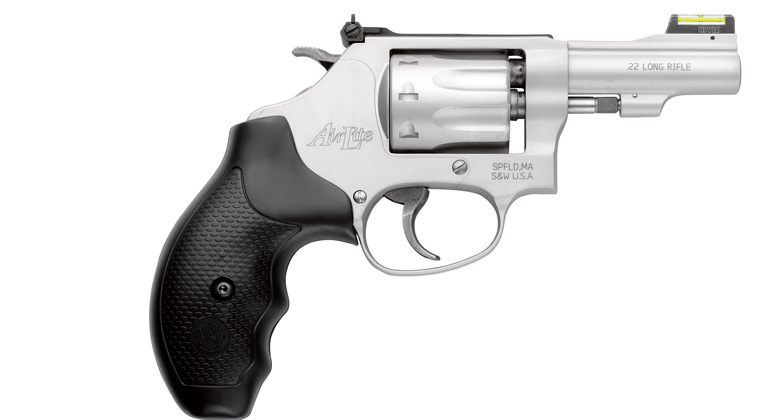 1. Smith & Wesson 317 Kit Gun: So named because it's small enough to fit in a hunter, hiker or angler's kit box, the 317 is a compact, lightweight .22 LR revolver that's tough as nails and surprisingly accurate. It has a 3-inch steel barrel and lightweight aluminum alloy frame and cylinder that keep weight below 12 ounces, and the rubber grips and durable finish can stand up to the elements. There's an easy-to-see HI-VIZ front sight and an adjustable rear sight and the cylinder holds eight rounds of ammo. $759.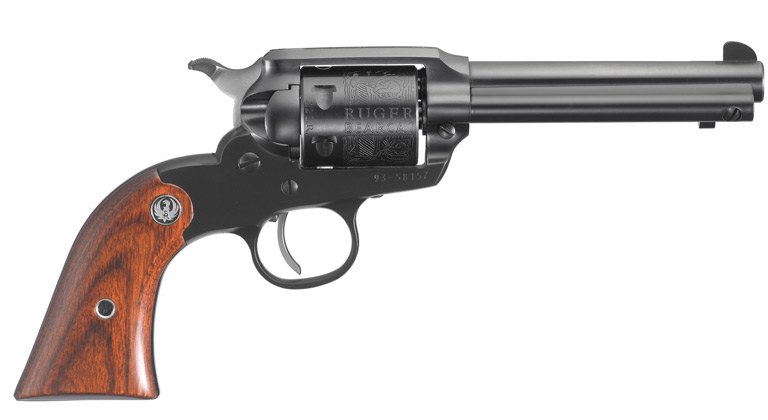 2. Ruger New Bearcat: No list of the best .22 revolvers could ever be complete without a mention of the New Bearcat. Ruger describes the revolver's design as "understated elegance," and that's certainly fitting. This single-action rimfire comes in either stainless or blued and features an unfluted cylinder that has a rollmark with images of a bear and cougar, stylish wooden grips, a transfer bar for added safety and a cold hammer-forged 4.2-inch barrel. This gun looks great on display in the home, but it's too much fun not to shoot. $639-$689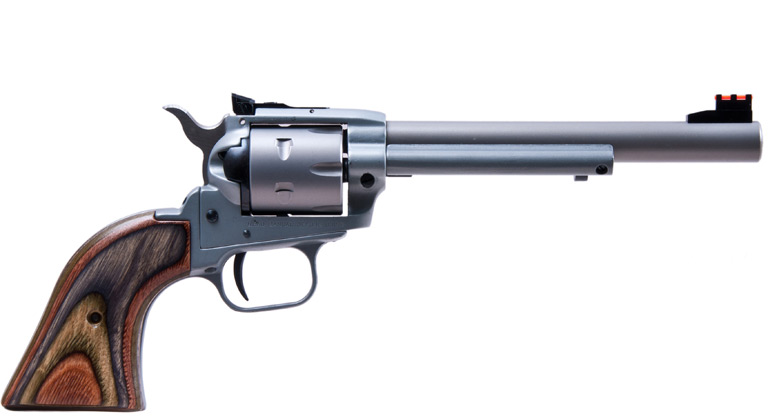 3. Heritage Arms Rough Rider: These single-action revolvers have the look and feel of a scaled-down Single Action Army and are available in a wide variety of configurations with various grips, finishes and barrel lengths. There are even models with interchangeable .22 LR and .22 WMR cylinders, and these guns are very affordably priced. You can expect to pay below $200 for many models, which leaves plenty of money left over for ammo.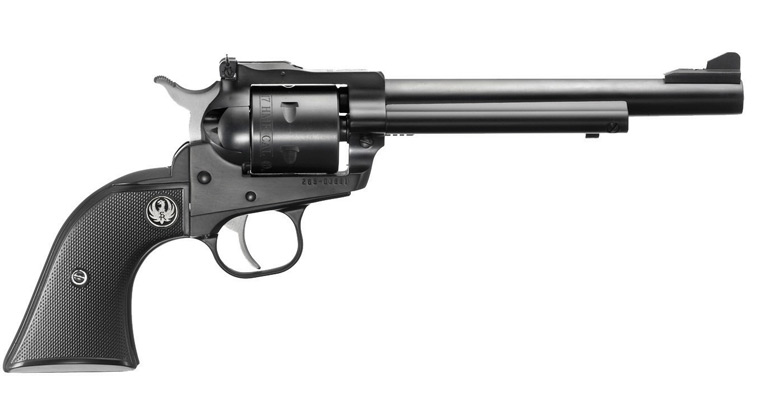 4. Ruger Single Six .17 HMR: The .17 HMR is a relatively new round, but it's extremely versatile and popular. Ruger has chambered their classically styled Single Six single action for this hot new rimfire, and the combination offers a stylish single-action revolver that works well for target shooting and hunting small game at close ranges. The Single Six's high-quality adjustable sights allow you to get on target and produce great groups, and that accuracy potential is enhanced with the addition of a 6½-inch cold hammer-forged barrel. $629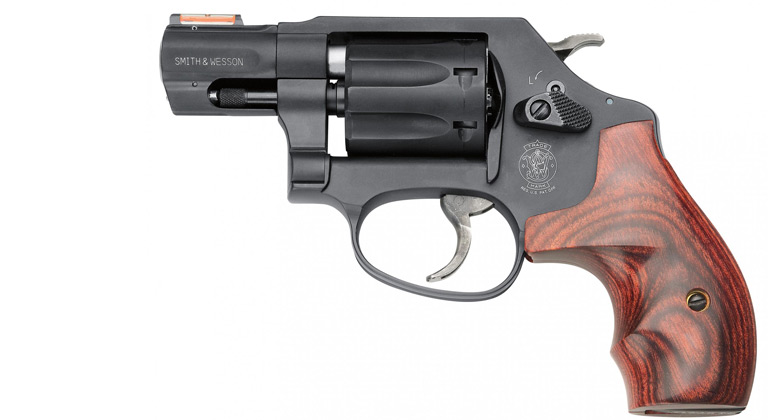 5. Smith & Wesson 351 PD: There are a lot of concealed-carry permit holders who want a .22 Magnum for personal defense because of its high capacity and low recoil...and the 351 PD delivers. It's based on Smith & Wesson's J-Frame design and combines an aluminum alloy frame and receiver with a stainless-steel barrel to produce a lightweight (11.2-ounce) .22 Magnum that holds seven rounds of ammo. The black matte finish is durable enough for daily carry, the orange HI-VIZ front sight is easy to see in low light, and the stylish wooden grips make this gun comfortable to shoot. $759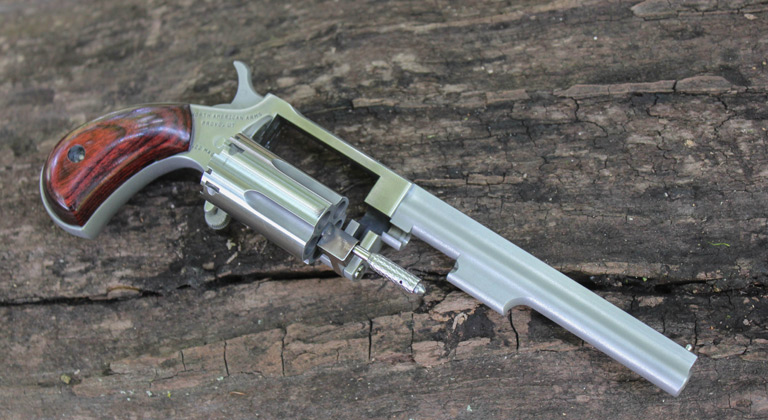 6. North American Arms Sidewinder: North American Arms builds a number of ultra-light, compact revolvers for personal defense, but the .22 WMR Sidewinder is unique in that it offers a swing-out cylinder for easy loading and unloading. There are several models available with barrel lengths ranging from 1½ to 4 inches, and there are options for additional .22 LR cylinders. If concealment is what you're looking for, then the Sidewinder is a great option: These guns weigh as little as 6.7 ounces and offer five-shot cylinders.  $350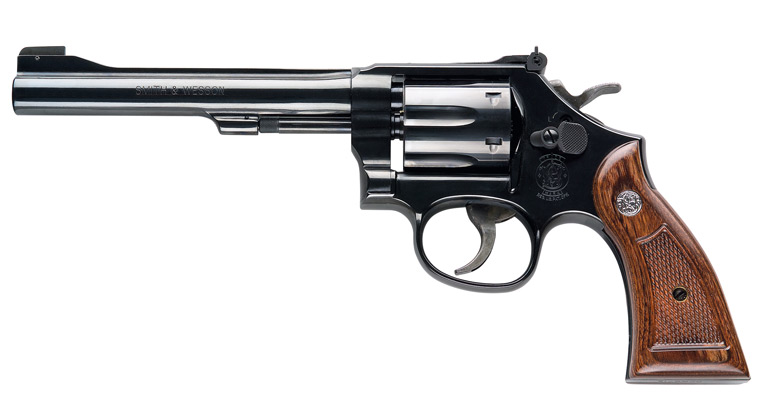 7. Smith & Wesson Model 17 Masterpiece: Built on Smith & Wesson's K-Frame, the Model 17 Masterpiece is a virtual twin of the original revolver that debuted in the 1940s. It has a blued steel frame, classic wooden grips and target adjustable sights. Like the original, this gun has an ultra-smooth action and robust design. It is so accurate that it would make a great small-game gun—if you can bear the thought of dragging this timeless classic through the woods. If you are a collector and want a historic-looking revolver with modern refinements, then this is your wheelgun. It isn't cheap, but there's only one Model 17. $989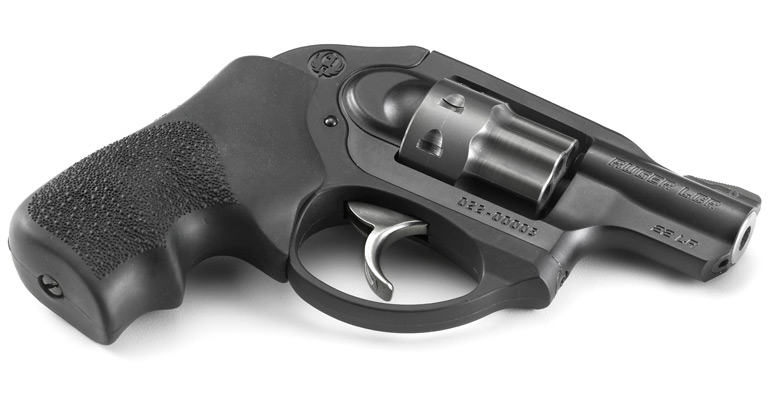 8. Ruger LCR: Pocket revolvers have been popular since the 1800s, and Ruger has taken the concept of a light, reliable defensive wheelgun and modernized it with the LCR. The monolithic frame is made of aerospace-grade aluminum, and the high-strength stainless-steel cylinder has been heavily fluted to reduce weight. It's available in either .22 LR or .22 Magnum, and the LCR's rounded edges and internal hammer design make this a gun that is easy to carry and conceal. There's not much recoil to contend with, but the Hogue Tamer Monogrip is comfortable and fits a variety of hand sizes. $579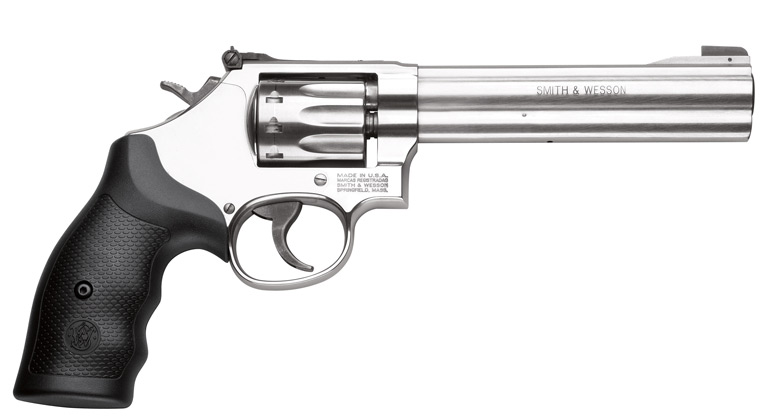 9. Smith & Wesson Model 617: The 617 is the quintessential double-action rimfire target revolver. Built on the K-Frame (which was originally designed to handle the .38 Special), the 617 has all-stainless construction and a full-length underlug for balance and stability. The gun's all-stainless-steel design makes it heavier than others on the list (44 ounces), but this is a dedicated target pistol that has a great trigger, superb build quality, excellent sights and is capable of printing teeny tiny groups. $829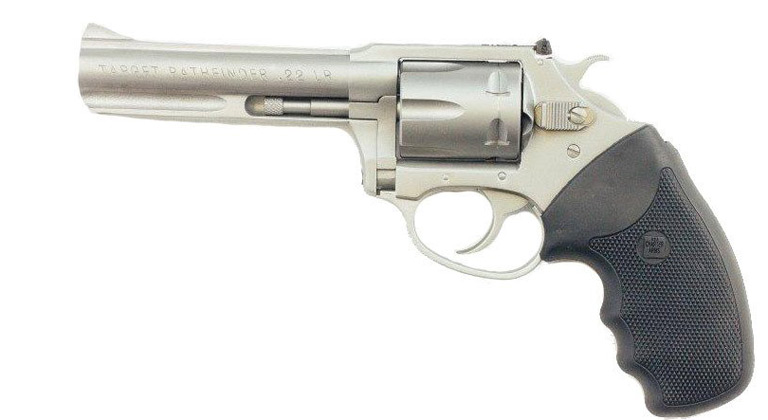 10. Charter Arms Pathfinder: The Pathfinder is a line of affordable .22s that are available in a wide variety of configurations. There's a Lite version with a wide assortment of frame color options in both .22 LR and .22 WMR, and there's a target model with a 4.2-inch barrel and adjustable sights available in both calibers as well. Aluminum construction keeps the Lite series guns, well, light—around 12 ounces—so they're easy to carry and conceal. Regardless of the model you choose, these guns are affordable and fun to shoot. $365-$409