On June 19th we will be celebrating all the amazing Dads across the country. Although thanks and affection are enough to make them happy, a little gift will help seal the deal. Check out our list of hunting and outdoor gear, firearms accessories and more to give a great gift this Father's Day.
Large Field Pack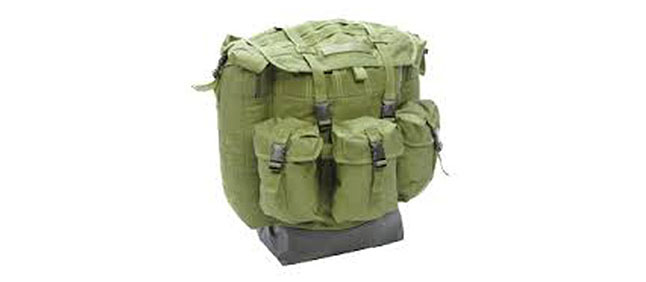 Flying Circle Gear
If the dad in your family would love to spend all his time off hiking though fields, mountains and woods, then the Large Field Pack would make for a very useful gift. The modern day version of the "Alice Field Pack" has a tough PVC bottom, tons of pockets—outside and inside—a sternum and waist strap for extra stability, it's waterproof, and it's made of a durable polyester fabric. The Large Field Pack is hydration compatible, although a reservoir is not included, and the interior is fully lined in case of any leaks or spills. The Pack is available in four different colors and two prints, and for an additional $10 you can personalize the bag with a monogram.
MSRP is $66.95 ($76.95 with monogramming). An order can be placed here.
Yeti Can Insulators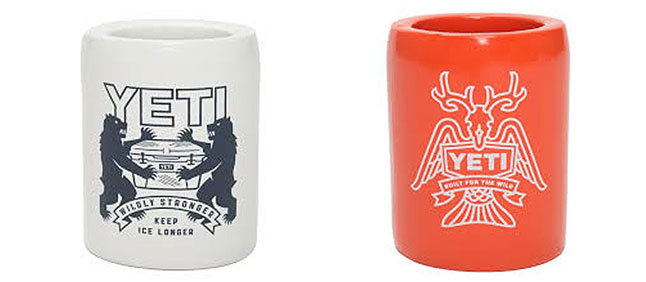 Yeti Coolers
You've probably heard of Yeti Coolers; they're innovative ice buckets have been impressing owners since 2006. Yet as much attention as their coolers get, they have a variety of other products and accessories that will be a surprise for many Dads—such as their can insulators. Like their coolers, these can insulators will keep your Dad's favorite drink cold for a long, long, long, long time. They're durable, won't fray like fabric can insulators, and come in four themed options. Get him one or all so he can always have a fresh, cold sip at the end of a long day.
MSRP $14.99 per can insulator. Order today!
El Burro Belt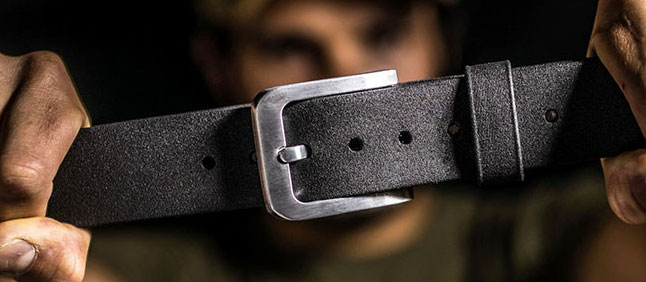 Magpul
A quintessential belt gives confidence to any outift, especially if it can hold up a holster and a gun. Magpul's El Burro belt is made of a single flexible layer of waterproof, textured, reinforced polymer material, and was designed for inside-the-waistband (IWB) carry. It offers stretch and sag-free performance while holding up pants, holster and a firearm. Available in black, grey and tan, the El Burro would be a great addition to your Dad's wardrobe. MSRP $59.95.
Gator Premium Folder Clip Knife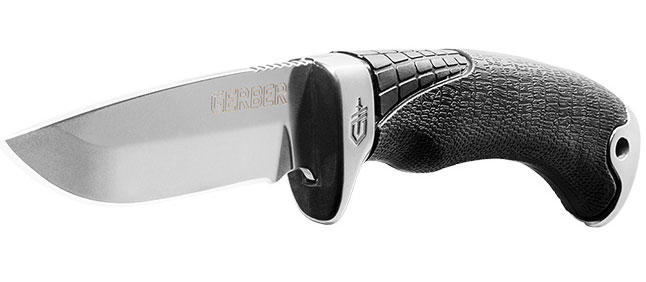 Gerber Gear
An amazing dad, who's a talented hunter, needs an excellent knife. The Gator Premium Sheath Folder by Gerber Gear is a knife that puts performance first no matter the environment. The rubberized grip on the Gator is made to withstand wet, dry, cold or scorching hot conditions all the while staying in control when in Dad's capable hands. The pommel and handle top are made of lightly textured grooved nylon, which provides a chafe-resistant barrier between the knife and your hands, while also keeping a well-balanced weight. It features a 3.6-inch clip point blade that's secured with a sturdy lock back to keep it safely opened when in use, and tightly closed when tucked away in a pocket or bag.
Give your Dad the gift of a sharp field assistant. MSRP $121.
American Hunter R-50 Pro Hanging Feeder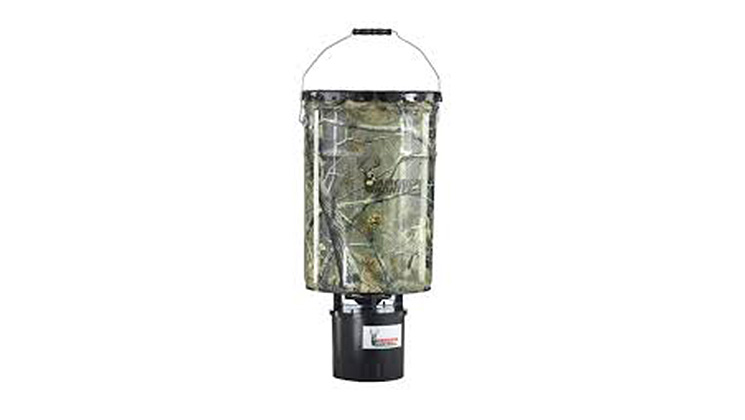 Bass Pro Shops
Another gift for the hunting dad is the American Hunter Outdoor Products R-50 Pro Hanging Feeder. This feeder will help him establish a thriving feeding spot and bring in more venison for the coming hunting season. An analog clock timer feeds one to 24 times a day, has an adjustable feed rate for the amount for food released, and can hold up to 50 pounds.
Head over to Bass Pro Shops today to place an order! MSRP $49.99.
Waterproof Side-Zip Duty Boots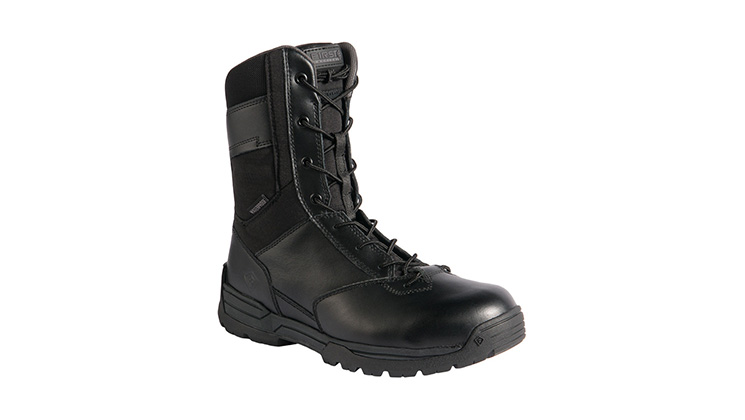 First Tactical
Dads work hard, and when that work is in the hazardous outdoors, make sure the last thing that's on his mind are his feet. The Waterproof Side-Zip Duty Boots by First Tactical keep feet dry, warm and safe. They're made of 45 percent full-grain leather, 20 percent PU coated leather and 35 percent of synthetic, waterproof material. The heel is manufactured with First Tactical's Heel Strike Window, which provides cushion to heels and joints while the wearer is in motion.
For $99.99, you can make sure that your Dad's work day ended because of nightfall, not because of his feet.
GunSlicker Gun Case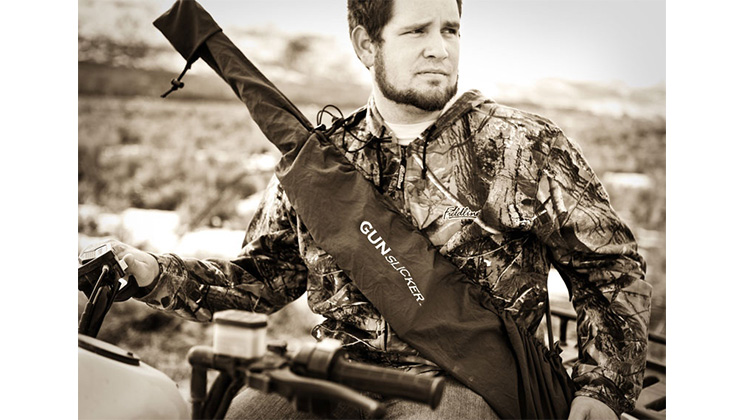 GunSlicker
Something a hunter or avid rangegoer should never be without is a quick and easy GunSlicker. The GunSlicker is a water-resistant, breathable gun case that protects your firearm from numerous elements. The wicking fabric keeps out dust, mud, rain or snow when a field or at the range.
MSRP $24.99. Order from GunSlicker today!
Triple Play Bench Bag Set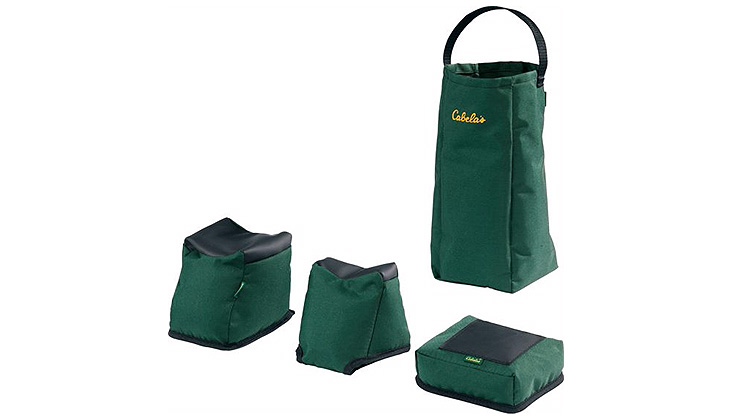 Cabela's
The Triple Play Bench Bag Set from Cabela's will help your Dad hone in on his firearms skills. The set of three bags can be positioned to steady just about any kind of firearm, and each one is made of durable sturdy canvas sides and soft 100-percent suede tips to protect the finish of firearms. The set consists of front and rear bags, an elevator bag and a carry bag. They can be used individually or stacked to help sight-in firearms and to assist in target practice.
Order a set for your Dad today!

Traveler's Guide to the Firearms Laws of the Fifty States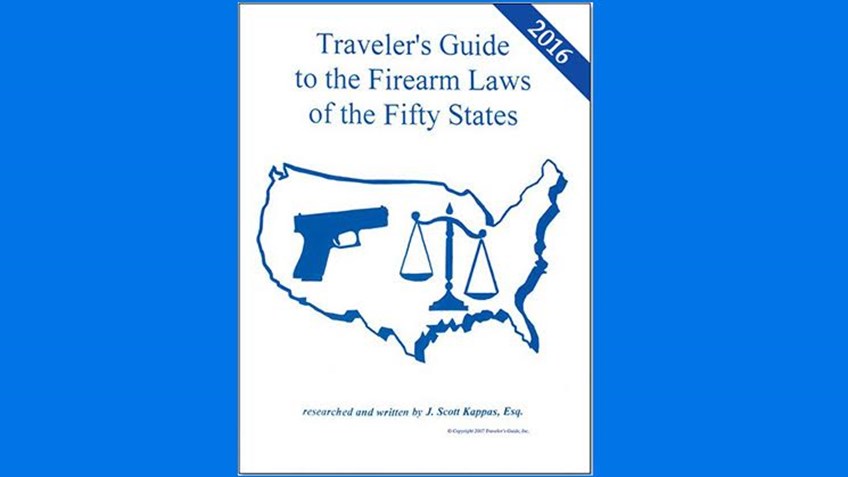 NRA Store
Does Dad carry concealed? Then he's going to want to know some important facts about local laws whenever he travels on business or goes with you on vacation. That's why the 2016 edition of Traveler's Guide to the Firearms Laws of the Fifty States will make a perfect gift. Author J. Scott Kappas, Esq., researched legislation and policy changes regarding ownership and transportation of firearms in the United States, so the book has the latest information that Dad (and anyone who owns firearms) needs. The book includes more than 90 law changes—including laws regarding vehicle gun possession near schools, how to carry a handgun if traveling by motorcycle and more. The Guide is broken down state by state in an easy-to-understand Traveler's checklist with the first few pages are devoted to defining and explaining legal terminology. The back pages of the book include contact information for relevant agencies within each state and a quick reference guide for carry-permit reciprocity and recognition. Click here to place your order. 
Snagmag Concealed Magazine Holster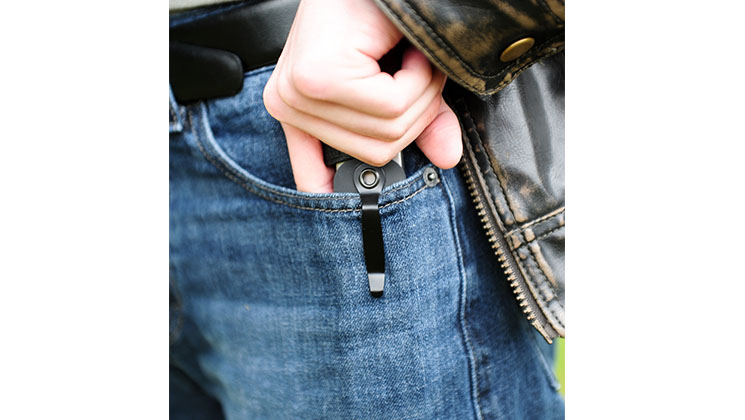 Snagmag
Is a concealed-carry firearm part of your Dad's daily attire? If so, he might be excited to receive a Snagmag Concealed Magazine Holster for this Father's Day. The Snagmag is a patented innovative new magazine holster that fits comfortably and discreetly in the front pant pocket. The device is disguised as a pocket knife, and made for a fast draw and fast load. The Snagmag comes with a lifetime warranty and is made in the U.S.
Although this will add another accessory to your Dad's morning routine, it'll be one he's happy to include. MSRP $34.95.
Back Up Front and Rear Sights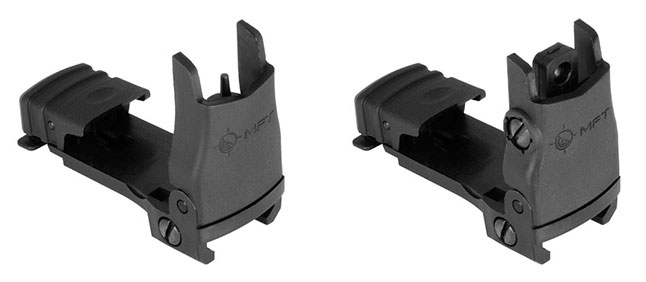 Mission First Tactical
Mission First Tactical's Back Up Front and Rear Sights are a great gift for the gun enthusiast Dad who seems to already have everything. The Back Up Polymer Flip up Front and Rear Sights mount to any 1913 Picatinny rail. The Front Sight features full elevation adjustment and accepts any standard front post blade. The Rear Sight allows for dual peep, same plane aperture for perfect co-witness and has an infinite MOA. Both sights are constructed with a shroud that protects the apertures from debris and impact damage, they fold to the rear, and are made with a specially designed military-grade reinforced, super-tough polyamide.
For a full list of features and functions visit MissionFirstTactical.com. MSRP $39.99 and $44.99 for Front and Rear Back Up Sight respectively.
BONUS TWELFTH: Cloak Tuck 3.0 Inside-The-Waistband Holster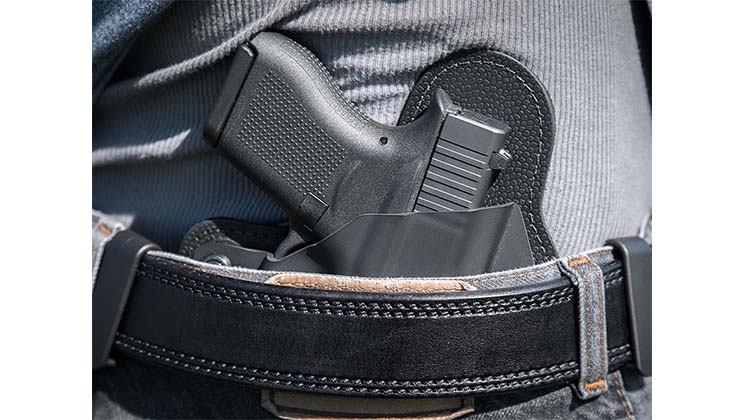 Alien Gear
The Alien Gear Cloak Tuck 3.0 Inside-the-Waistband (IWB) Holster is an extremely comfortable, flexible and reliable IWB holster. To increase comfort for body-to-holster contact, Alien Gear has added more neoprene to the Clock 3.0. An ultra-strong stainless spring-steel core allows for years of use without any breakage, and a thermo-elastomer "Alien Skin" enhances holster retention, drag and durability. The cant and ride are adjustable by simply relocating the holster clips provided, and retention is customizable as well, with the turn of a few screws.
Get an out-of-this-world holster for your down-to-earth Dad. MSRP $43.88.