by
posted on December 8, 2016
Going crazy trying to figure out what to get the NRA woman in your life? Whether she's your mom, your children's mom, your sister or your friend, here's a great list of gift ideas for the holidays.
1. Belladonna Concealed Carry Purse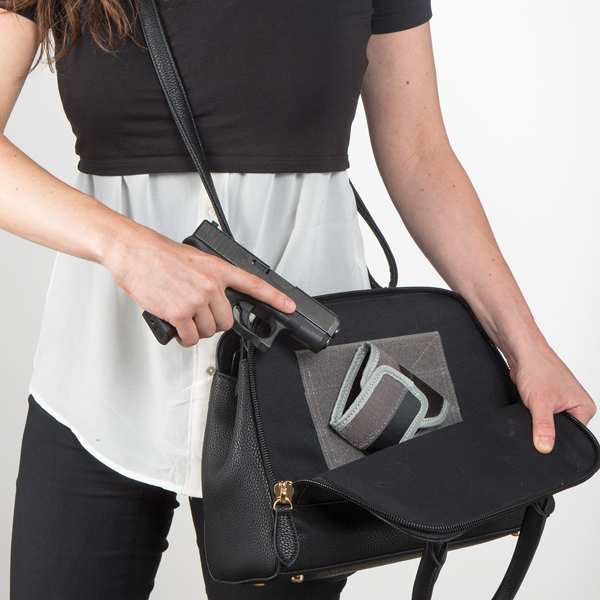 Looking for a fashion-forward way to carry? Try out the Belladonna Concealed Carry Purse offered in three different color options. Made from durable, linen-based Teknograin Leather, this purse offers a padded and reinforced concealment pocket equipped with a heavy gauge lockable zipper and a wire-reinforced, cut-resistant shoulder strap. There is more than enough storage, with five separate interior and two exterior pockets. MSRP $89.95. Find it here.  
2. Cabela's Kristy Titus Collection Sterling Silver Crown of Antlers Necklace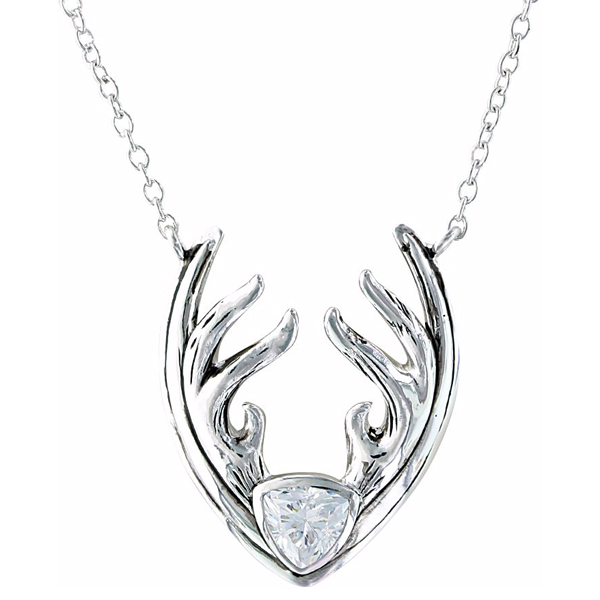 Exclusively offered by Cabela's, the Kristy Titus Collection Sterling Silver Crown of Antlers necklace is a sure winner. The beautiful, softly curved "V" outlines a set of antlers with a gorgeous trillion-cut crystal set in the center of the rack. MSRP $179.99. Find it here. 
3. Ruger Pepper Gel: Dorm/Apartment Kit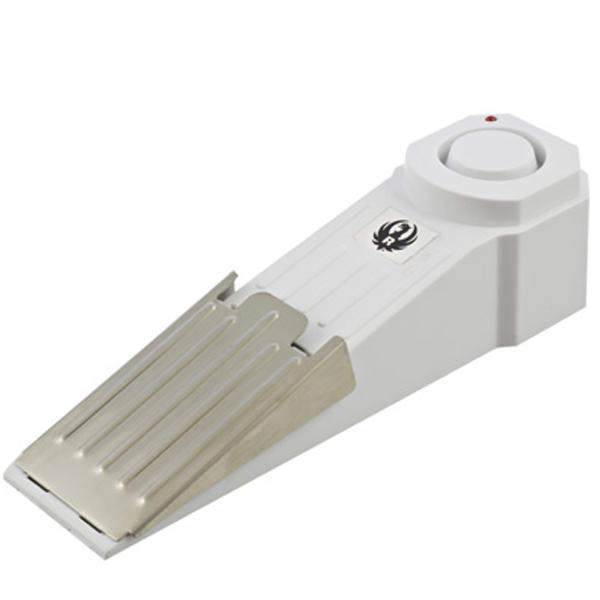 The Pepper Gel and Door Stop Alarm Kit is ideal for someone who lives or travels alone. The pepper canister uses maximum-strength pepper gel, plus UV marking dye. Also included on the canister is a finger grip that allows enhanced aim and control. This unit contains 25 bursts and has a 12-foot range. The Door Stop Alarm is activated when the door is opened, and the powerful 120dB siren can be heard up to 1,000 feet away. MSRP $24.95 Find it here.
4. 5.11 Tactical Killer Butterfly Tee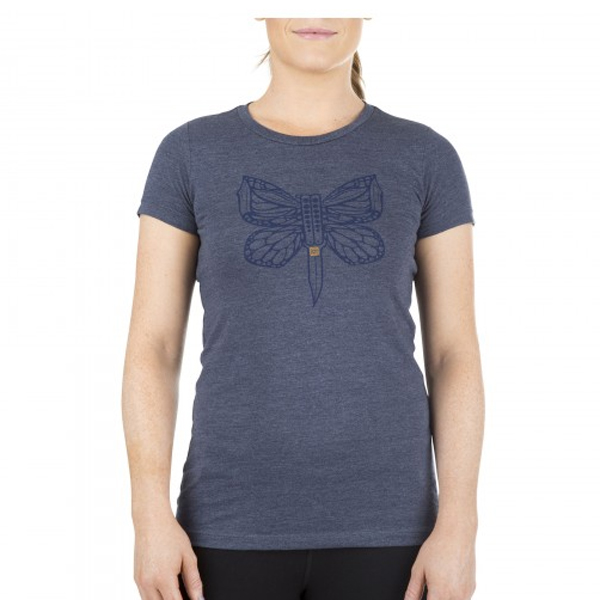 This Killer Butterfly Tee should definitely be an item on your treasure hunt list. This ring-spun cotton tee shirt is light, slim-fitting and breathable, yet durable for everyday use. A beautiful way to show your inner strength and grace. MSRP $24.99; Find it here. 
5. .30-Cal. Gal .223 Winchester Case Drop Earrings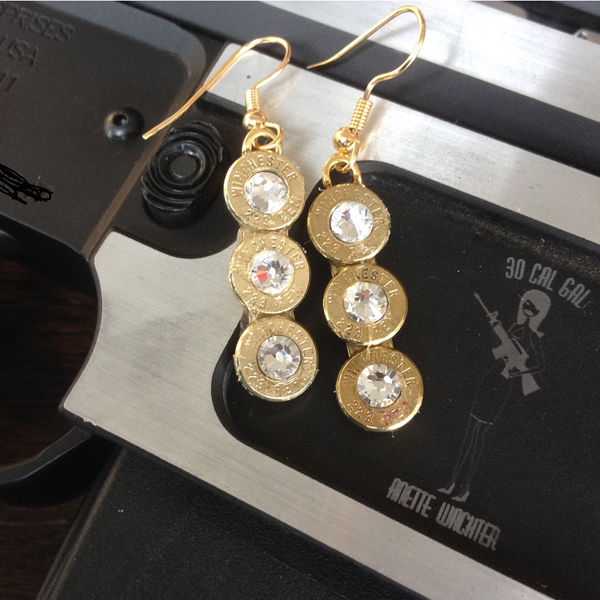 Jewelry is always a winner during the holiday season, and these .223 Winchester Case Triple Drop Bullet Earrings are a brilliant idea. Made from recycled brass cases and clear Swarovski crystals, this unique gift is sure to win her over.  MSRP $40.00. Find it here. 
6. Gun Goddess SABRE Runner Personal Alarm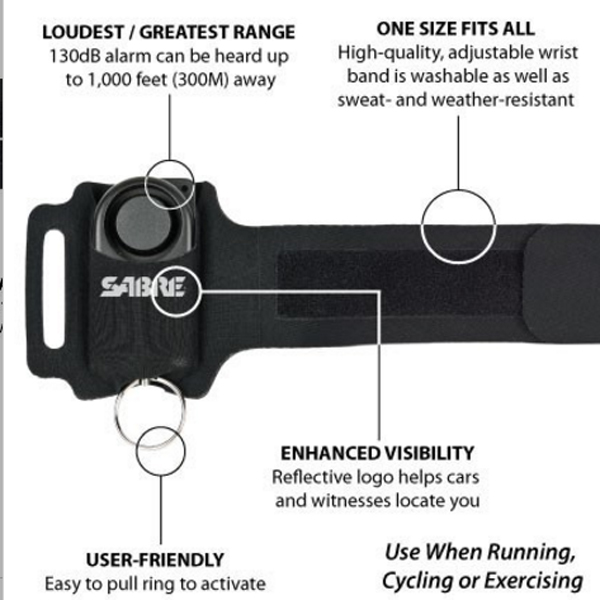 For the active woman looking for safety while out on a run, try the SABRE Runner Personal Alarm. A one size-fits-all adjustable and washable wrist band encompasses a 130dB piercing alarm, which can be heard from 1000 feet away and can help scare away an aggressor. The band contains reflective material that helps others see you in the dark, as well as a user-friendly self-defense option; simply pull the metal ring to activate the alarm. MSRP $19.99. Find it here. 
7. Gun Goddess Hello Sailor Holster Dress Belt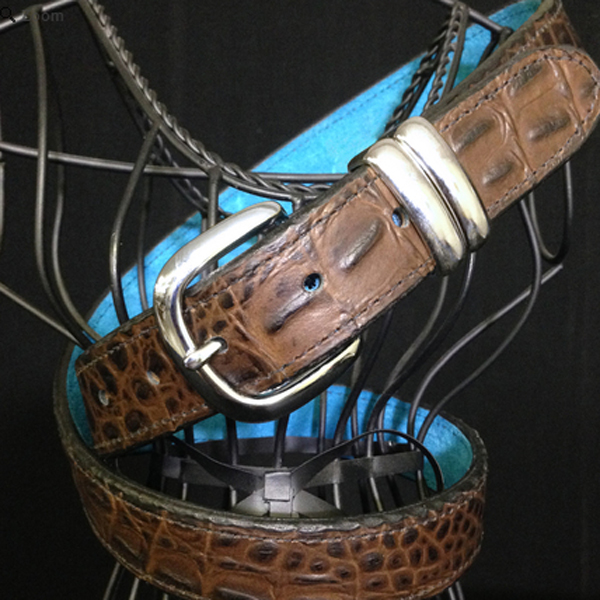 Finally a holster belt for women designed by women. This Hello Sailor is a reinforced holster dress belt made from rich brown faux crocodile alongside an ultra-soft teal suede liner including a layer of reinforced plastic built right in. The extra layer of construction supports the weight of your firearm, allowing for a secure, comfortable grip that stays close to your body. Should the brushed chrome buckle with double metal loops not be your style, a small hex wrench can easily unscrew and replace the buckle. MSRP $59.95. Find it here.
8. Beretta Zebra Print Scarf
What a beautiful splash of color to add to any ladies' wardrobe! This gorgeous scarf is hand-made in England from wool and silk exclusively for Beretta Gallery. This zebra print scarf is a definite must-have for the amazing woman in your life. MSRP $255. Find it here.
9. Walter Knabe Guns & Love Black Pashmina Scarf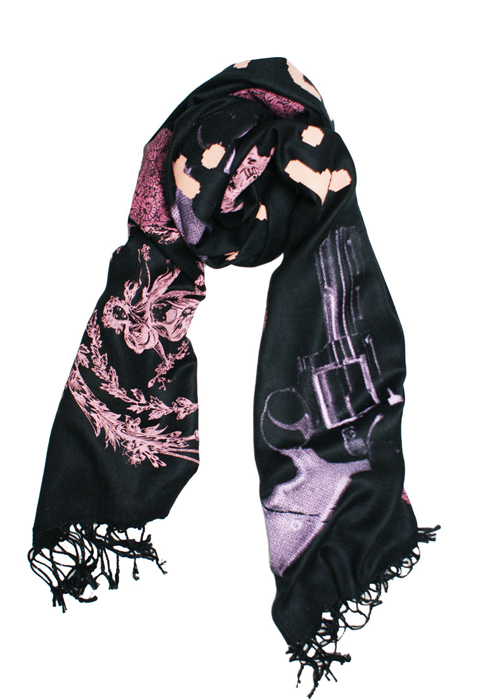 Walter Knabe has done a wonderful job of making fine art functional with this Guns & Love black and hand printed pashmina scarf. If you are looking for that one of a kind gift, this is it. This pashmina is a fun and creative way to incorporate your love of firearms into your wardrobe. MSRP $85. Find it here.