by
Evan Brune, Associate Editor, Shooting Illustrated
posted on March 16, 2017
Over the last decade, there's been a huge phenomenon in the gun industry and beyond that focuses on the "tactical" lifestyle. No longer is "tactical" relegated to the realm of U.S. military operators or hardcore shooters. The tactical trend has spawned an incredible amount of gear over the years, and we've combed through it to come up with some of the best options out there. Here are some of the must-have pieces of gear to outfit your tac-chic lifestyle: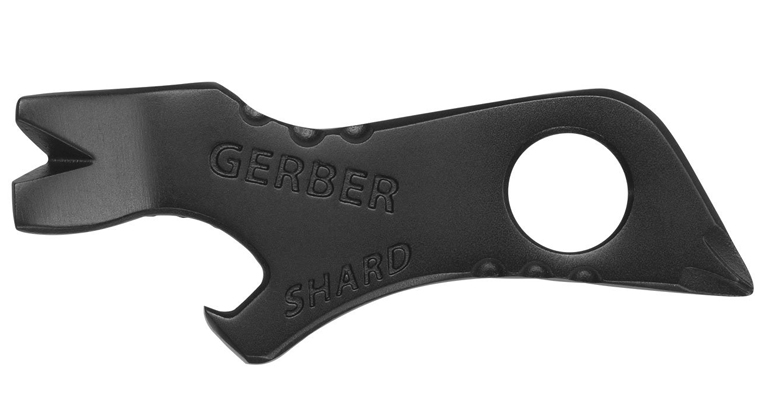 1. Gerber Shard Keychain Tool - $7
Rule One of the tactical lifestyle is to always be prepared. The Gerber Shard Keychain Tool covers seven essential functions in a tiny tool that fits easily on a keychain. The titanium-nitride-coated tool features a pointed end that can be used as a Phillips screwdriver, while the opposite end features two flat-blade screwdriver ends. The Shard also features a wire-stripper, a pry bar, a bottle opener and a keychain ring. Best of all? Gerber claims the tool is airline-safe.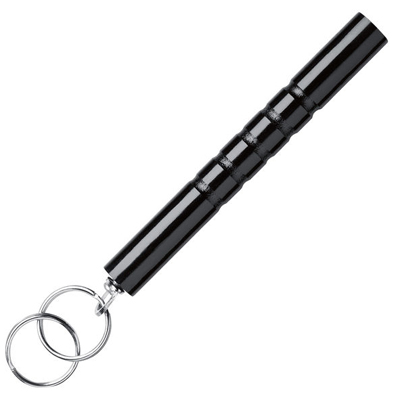 2. Monadnock Persuader Miniature Keychain Baton - $8.50
Being prepared for anything means outfitting an everyday-carry (EDC) kit with potential self-defense tools. Luckily, Safariland makes the Persuader Miniature Keychain Baton as an easy self-defense tool that attaches to a key ring. The Persuader is 6 inches long and is constructed from hard plastic acetate. The design features five grooved rings in the center that allow users to retain the baton while using it to employ basic self-defense techniques. Plus, when attached with a number of keys, the baton is inconspicuous and can be ready anywhere.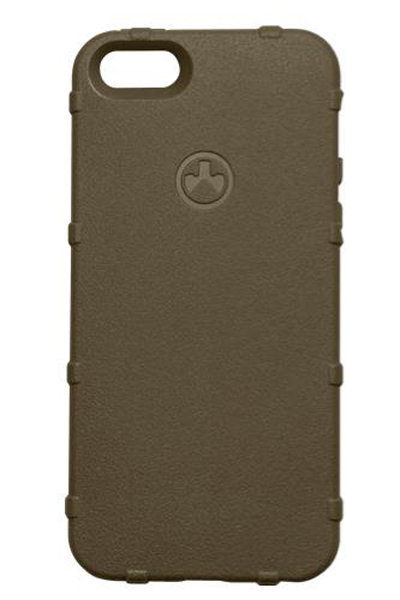 3. Magpul iPhone Field Case - $16.95
Living the tactical life means always looking the part, right? Plus, tactical shooters spend tons of time on the range, gripping Magpul PMag magazines, so it's a familiar feel. Magpul offers a smartphone Field Case made from a semi-rigid, flexible thermoplastic that features texturing and design much like the company's popular AR-15 magazines. The plastic cover helps to protect phones from minor bumps and abrasions. Phone cases are available for both iPhones and Samsung Galaxy phones, and a wide range of colors is available.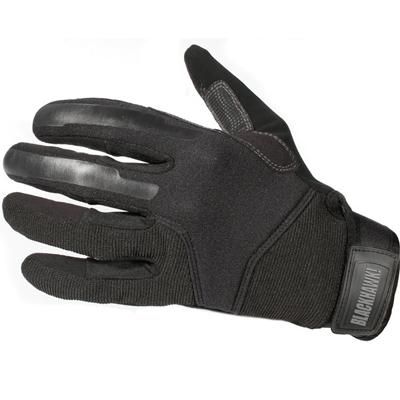 4. BLACKHAWK! CRG1 Cut-Resistant Patrol Gloves - $45.95
Tactical shooters need to get a grip. On their rifles, of course! What better way to get a better handle on an AR-15 than using BLACKHAWK! CRG1 Cut-Resistant Patrol Gloves? These gloves feature Kevlar reinforcement to the inside of the palm that provides extra durability and cut resistance. The gloves are ergonomically designed and use a neoprene-spandex shell that molds to the contour of a user's hand. The gloves feature a pull loop for easy donning or to keep the gloves stored together, plus an additional hook-and-loop closure for a tight fit.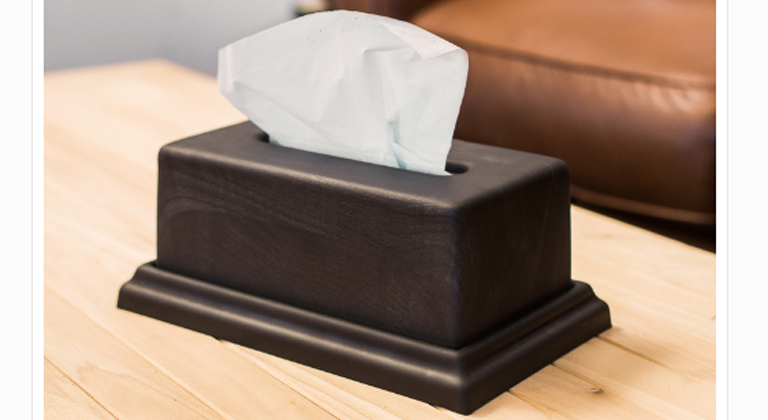 5. Tactical Walls Issue Box - $49.00
Many tactical shooters are concealed-carry holders, and they take personal- and home-defense seriously. The Tactical Walls Issue Box gives owners a step up in keeping their home secure. On the outside, the box looks like a standard decorative tissue box. However, lifting up the top cover reveals a customizable foam base that allows homeowners to conceal a handgun in plain sight, ready for action. As an added plus, the box makes for a usable and attractive tissue holder.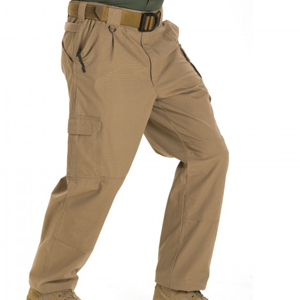 6. 5.11 Tactical Pants - $49.99 
Nothing screams "tactical" like 5.11's Tactical Pant, and for good reason. These pants are marketed as the "original tactical pants," and they've been used by a generation of shooters. The pants are made from a tough 8.5-ounce cotton canvas fabric and feature an action waistband and double-reinforced seat and knees. The pants sport seven total pockets for extra storage, making them ideal for tactical or recreational use.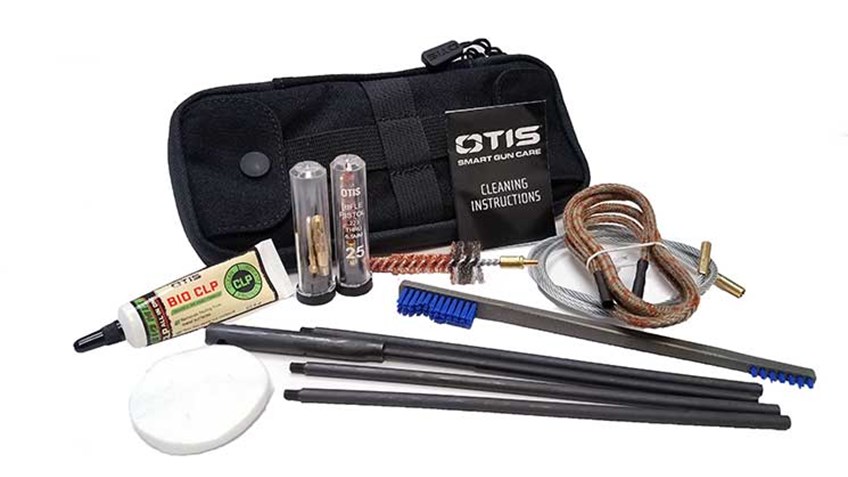 7. Otis Defender Series Cleaning Kit - $69.99 
At the end of the day, being a good shooter means cleaning guns as well. Much of the tactical world has been inspired by the military, so why shouldn't tactical shooters use military cleaning gear? Otis Technology has shooters covered with its new Defender Series Cleaning Kit. Inspired directly by the kits Otis provides to the U.S. military, this kit features every tool necessary to clean guns chambered in 5.56 NATO, 7.62 NATO, 9mm, .40 S&W and .45 ACP.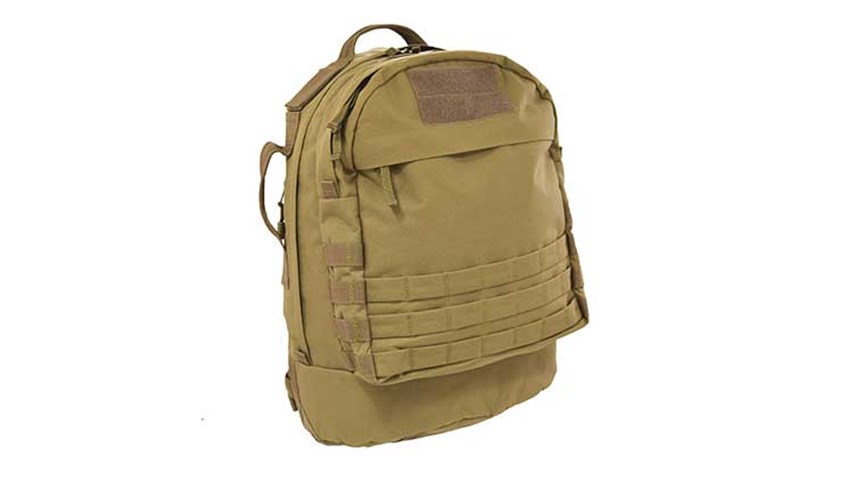 8. Flying Circle Gear Pecos Backpack - $84.95 
It's pretty much an unspoken rule that tactical shooters have to own at least one backpack with MOLLE webbing, and the Pecos Backpack from Flying Circle Gear is a great option. The pack features a number of MOLLE straps on the front, sides and backpack straps, allowing users to customize the exterior of the pack to fit their needs. The pack also features two large center compartments, a hydration pocket and two hidden, secure concealed-carry compartments on the backside of the bag.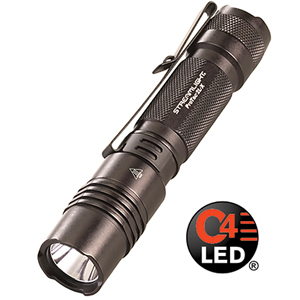 9. Streamlight ProTac 2L-X Flashlight - $85 
Being ready for personal defense means having the right gear. A flashlight for everyday carry is a must-have, and the Streamlight ProTac 2L-X is designed for high-performance use. The light features an aircraft-grade aluminum body with a hard-anodized finish, along with a tempered-glass lens and O-ring seals. The ProTac uses two CR123 batteries that power the light up to a maximum output of 500 lumens for a total run time of 2.45 hours. The light features high, low and strobe settings, along with a programmable switch.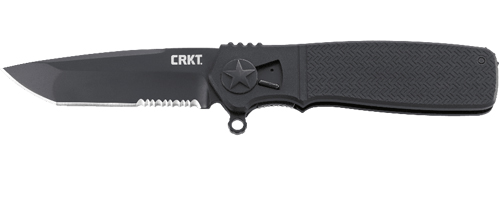 10. CRKT Homefront Tactical - $99.99 
Having an EDC knife is a must for any tactical guru, and CRKT makes a line of tactical and EDC knives that are of the highest quality. The CRKT Homefront Tactical is one of the company's newest models and is the first to feature CRKT's new Field Strip technology, allowing users to disassemble the blade from the handle to keep it clean and well-maintained. The knife features a 3.43-inch blade, with an overall length of just over 8 inches.