by
Evan Brune, Associate Editor, Shooting Illustrated
posted on June 6, 2017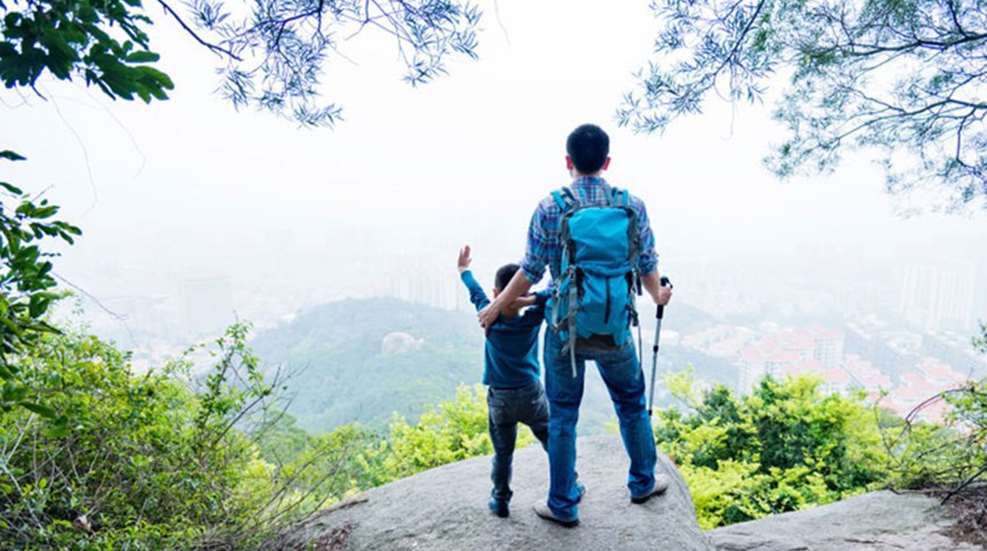 Father's Day is right around the corner, and the time has come again to show our appreciation for dear old Dad. Whether you're looking for the ultimate gift for Father's Day or a small token of appreciation for all of Dad's efforts, you'll find what you need in our roundup of nine great gifts for Father's Day: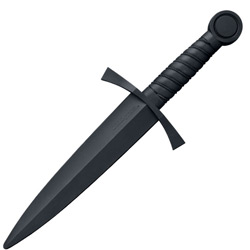 1. Cold Steel Training Knives
Get sparring with Dad and build your personal-defense skills with a rubber training knife from Cold Steel! The company offers more than 30 different rubber training models for those looking to practice their blade skills using safer tools. A variety of training tools are offered, giving blade lovers a chance to practice with everything from hatchets, tomahawks, swords, spears and fighting knives. The company even offers several rubber training guns for those interested. Prices start at $11.99. Click here for training fun!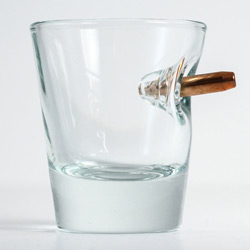 2. "Bulletproof" Shot Glass
If Dad has a burgeoning shot glass collection, then the "Bulletproof" Shot Glass from BenShot is an awesome-looking addition to the lineup! The shot glass features a real .308-caliber bullet that is embedded in the side of the glass, giving the appearance that the glass itself stopped the bullet in flight. Each glass is handmade at the company's workshop in Wisconsin, so every product has a custom touch. The glass will hold 1.5 ounces of Dad's favorite liquid refreshment and retails at a suggested price of $15. Click here for the bottoms-up!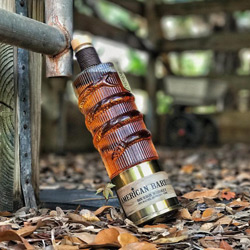 3. American Barrels Bourbon Whiskey
If Dad likes the idea of a "shot" glass, then he's probably the type that would love a bottle of bona-fide American whiskey from American Barrels! This freedom-loving company produces small-batch bourbon whiskey that provides dad with a youthful and balanced bourbon, incorporating a lingering caramel taste with an oaky finish. The bottle is one of the coolest parts of the ensemble, featuring a Gadsden-style snake wrapped around the outside of the glass and a shotgun-shell-style bottle base. The suggested retail price is $27.99. Don't tread on me...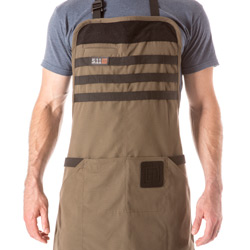 4. 5.11 Tactical Master of the Grill Apron
Of course, dads and grills go together like guns and ammunition, so this TactiGrill Apron from 5.11 Tactical is a perfect choice for dads getting ready for summer! The apron features an adjustable waist strap and neck strap and provides ultimate protection from splashes and spills while on the grill. The apron includes a number of front pockets sized perfectly for BBQ tools, beers and even cell phones. The grill is available in the company's dark-gray Double Tap color and retails at a suggested price of $49.99. Get up in Dad's grill here.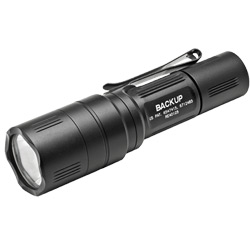 5. SureFire EB1 Backup Flashlight
The SureFire EB1 Backup flashlight gives dads a handy flashlight perfect for everyday carry, so they can illuminate whatever they need with a powerful output of 300 lumens from its tiny 4.4-inch length. The Backup is designed to withstand whatever Dad can throw at it, with a virtually indestructible LED, weatherproof seals and a hardy high-strength aluminum body. The light operates on a single CR123A battery and has a total run time of 1.5 hours. The suggested retail price on this high-quality light is $220. Light up the night here.

6. CRKT Homefront Knife
Dads love being prepared, and one of the best tools to have on-hand is a do-it-all pocketknife. The CRKT Homefront knife is a great universal tool, featuring a plain-edged 3.5-inch blade, a handle made from 6061 aluminum and a liner lock designed to keep the blade secured and deployed when needed. However, for tinkerers, the Homefront has an innovative Field Strip option that allows owners to disassemble the knife for cleaning and maintenance. The suggested retail price on the Homefront is $150. Cut to the chase here.

7. Hornady Black Ammunition 
The AR-15 rifle has become one of America's most popular firearms, and it's a good bet that a great number of dads have at least one squirreled away in the gun safe. Encourage him to head to the range with the rifle (and bring you along, of course) by grabbing a few boxes of the new Hornady Black ammunition. This new ammo line is designed specifically to run in the AR-15 and will provide hours of trouble-free operation. A box of .223 Rem. sells at a suggested price of $16.67. Get in the black here.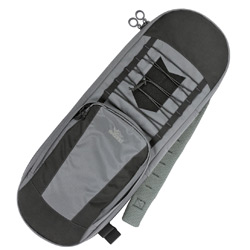 8. Vanquest RACKIT-36 Covert Rifle Pack
Heading to the range with a tactical rifle case is a giant signal to every neighbor around that you have a gun. Sometimes, Dad would rather be a bit more discreet when heading out with his favorite AR-15. For those instances where discretion is a must, Vanquest makes its RACKIT-36 Covert Rifle Pack. The pack features a main compartment that measures 36 inches long by 12 inches wide and is deep enough to hold the upper and lower of an AR-style rifle without issue. The suggested retail price on the pack is $159.99. Go deep undercover here.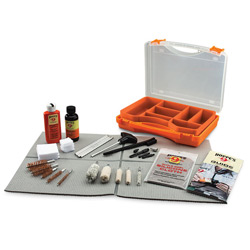 9. Hoppe's Gun Cleaning Essential Kit – Universal
All dads love doing chores, right? Well, make dad's post-range-day chores even easier with the Gun Cleaning Essential Kit from Hoppe's. This inexpensive kit includes everything necessary to clean most common firearms, from .22-caliber rifles all the way up to 12-gauge shotguns. The kit even includes a cleaning mat that keeps firearms and small parts from rolling away. For new gun owners, the kit provides a handy how-to guide for optimum cleaning. The suggested retail price for the kit is $39.99. Makes chores less of a bore here.