by
Brownells NRA National Youth Shooting Sports Ambassadors
posted on March 18, 2015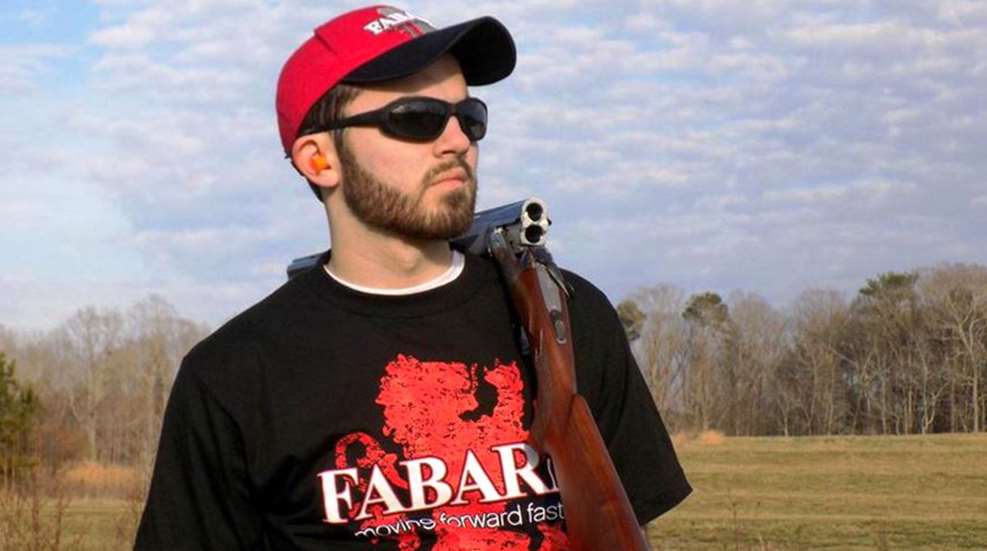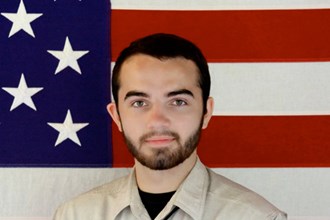 Each year, the NRA invites a number of outstanding youth to join us as the NRA/Brownells Youth Shooting Sports Ambassadors. (The Ambassadors come to us from our co-op partners Boy Scouts of America, BSA's Venturing, National High School Rodeo Association, Royal Rangers, USA Shooting and one youth representing NRA.) What's more, each year, the Ambassadors assist the editors of NRA Family InSights with a dilemma: We may know what we think are the latest and coolest products on offer, but do the youth of today agree? Towards this end, the Ambassadors visit the Shooting, Hunting and Outdoor Trade (SHOT) Show in Las Vegas, Nevada, to let us know what new products interested them the most. Today, Royal Rangers Youth Ambassador James Bennett is here to offer his opinion on what your kids might enjoy.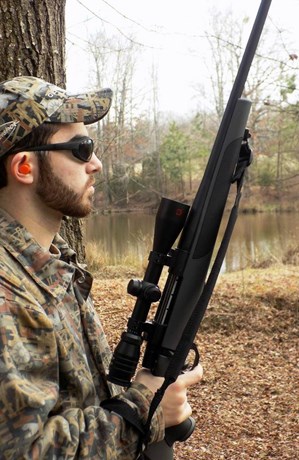 Fabarm Elos Deluxe AL
Another one turns to dust…with the Fabarm Elos Deluxe AL 20-gauge over/under shotgun, you'll be uttering these five words over and over again! As a competitive trap shooter and a hunter, I've handled my fair share of shotguns, and the Italian-made Elos Deluxe AL stands out. Weighing in at just 5 pounds, 14 ounces, this perfectly balanced gun is easy to maneuver and very responsive, reducing fatigue. Its pistol-grip style stock and semi-Schnabel fore-end with checkering offer a superior grip. The gun's selective trigger, automatic ejectors and compatibility with a variety of ammunition, including steel shot, make it quite versatile. Fabarm offers the Elos Deluxe AL in 20 and 28 gauge, both with a 28-inch barrel. Two weeks after having shoulder surgery, I tried shooting the Elos Deluxe one-armed and was doubly impressed with its performance. It still powdered the clays!
The Elos Deluxe AL isn't only about performance. With a hand-oiled, premium-grade Turkish walnut stock and beautifully engraved, gracefully rounded action, this is one sweet shotgun! For a long day at the range or in the field, there is no better choice than the Fabarm Elos Deluxe AL! For more information about the Fabarm Elos Deluxe AL and other Fabarm products, visit www.fabarmusa.com.
Weatherby Vanguard Series 2 Synthetic Package
Nothing shoots flatter, hits harder, or is more accurate-not every product lives up to its company's slogan, but the Weatherby .270 Vanguard Series 2 Synthetic Package did just that. Out of the box, bore-sighted, it shot slightly high and right. Five shots later, it was zeroed in at 100 yards. The next day, I hunted hogs for the first time and dropped two within seconds of each other. Needless to say, they didn't get back up! A large part of the kill credit goes to the Vanguard's fit and features. Its Monte Carlo Griptonite stock includes a pistol grip and fore-end inserts, a right side palm swell, a raised cheekpiece, and a soft, generous recoil pad which increased my shooting comfort and control. The smooth bolt pull allowed for the quick follow-up shot that took down hog number two.
The Vanguard's tough synthetic stock is impervious to the elements, offering peace of mind in real-life hunting conditions. The stock is complimented by a 24-inch hand-forged, matte-blue barrel with a bead-blasted finish that reduces glare. Overall, this gun offers 44 ½ inches of hard-hitting accuracy. The Weatherby Vanguard Series 2 Synthetic package comes with a mounted Redfield Revenge riflescope, an adjustable nylon shoulder strap and a molded rifle case. To find this attractively priced package and other great products, visit www.weatherby.com.