by
posted on September 5, 2014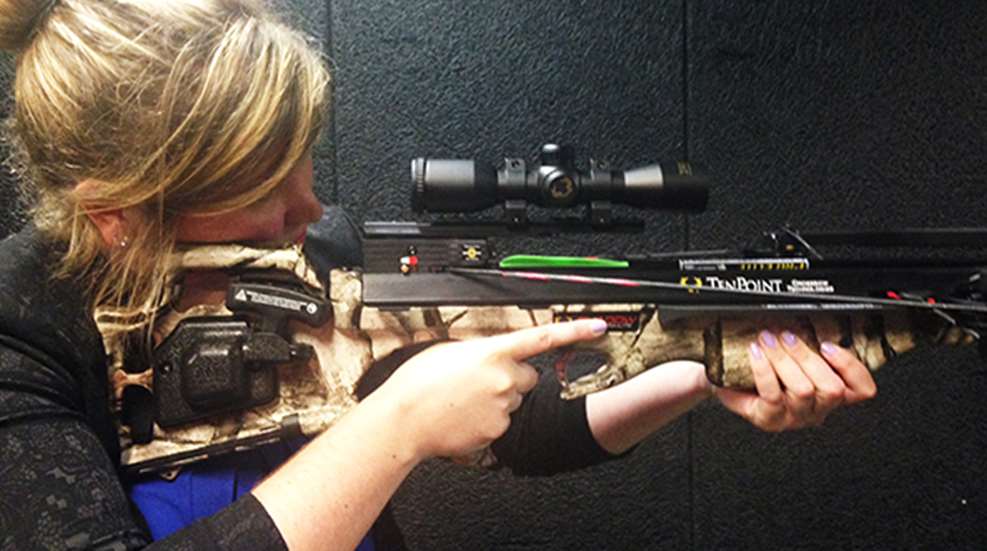 Yesterday we had the pleasure of visiting with the guys from TenPoint, and shooting their newest products. Of the two new iterations, the Shadow Ultra-Lite was a favorite for the ladies, and would be a hit with youths due to its 6.4-pound weight. The weight is kept low using a carbon-injected polymer barrel and trigger housing installed in the FSB stock. The bow is powered by a compact XLT bow assembly, and comes fitted with either an ACUdraw or an ACUdraw 50 cocking device for easy use.
Using the 3x Pro-View scope that comes mounted on a machined aluminum 7/8-inch fixed dovetail mount, you can quickly acquire your target and shoot 350 FPS straight into the bullseye like I did. The ease of use is unbelievable, and the whole package (which includes arrows, a quiver, scope and ambidextrous side-mount quiver bracket) is well worth the price. The MSRP with the ACUdraw is $1,119 and with the ACUdraw 50 is $1,019.
Specs:
Length: 34.4"
Width Axle-to-Axle: 17.5"/13.5"
Power Stroke: 12.6"
Weight in Pounds: 6.4
Draw Weight in Pounds: 180
For more information, visit TenPointCrossbows.com.