posted on January 20, 2020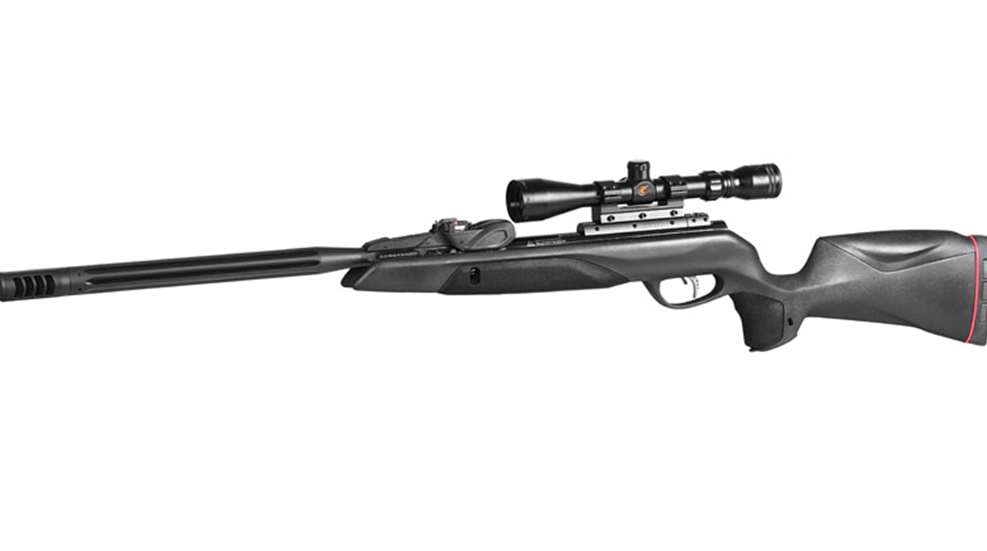 When you hear the word "swarm," are you reminded of the almost subliminal humming that presages a skyfull of stinging insects? That's probably why the folks at GAMO decided to name their new line of air rifles after a swarm--after all, the Gamo Swarm Maxxim lets shooters put 10 shots into the sky just as quickly as they can break the barrel, filling the air with teeny brass projectiles and the almost subliminal whisper of Gamo's sound-dampening technology. The first Swarm Maxxim was introduced three short years ago in 2017, and now a new generation, the Swarm Maxxim Gen 2, has joined the Swarm family.

At the core of the Swarm is 10X Technology, which is essentially a quick-shot horizontal alignment system, but of course the Swarm Gen 2 has improved upon that with an even more consistent horizontal magazine alignment and open, fiber optic sights. For 2020 it is available in  .177 and .22 calibers, and features new horizontal magazine alignment that feeds the pellet into the barrel the exact same way each time for consistent accuracy. It also features a convenient extra magazine storage compartment in the stock.
Gamo confidently tells us that the Swarm Maxxim GEN2 is the most-advanced, fastest-shooting multi-shot breakbarrel you can buy for less than $200. A perfect air rifle for small game hunting, backyard target shooting and pest control, the Swarm Maxxim GEN2 is available through www.gamousa.com and other airgun outlets.
.177 caliber shoots 1,300 FPS/.22 caliber shoots 975 FPS
IGT Gas Piston power plant
10X Quick-Shot Horizontal Alignment System
Whisper Maxxim sound-dampening technology
Patented polymer jacketed steel barrel
3-9 X 40 scope
Recoil Reducing Scope Rail
Adjustable Custom Action Trigger
Automotive grade glass-filled nylon all-weather stock with magazine storage compartment