by
posted on January 21, 2019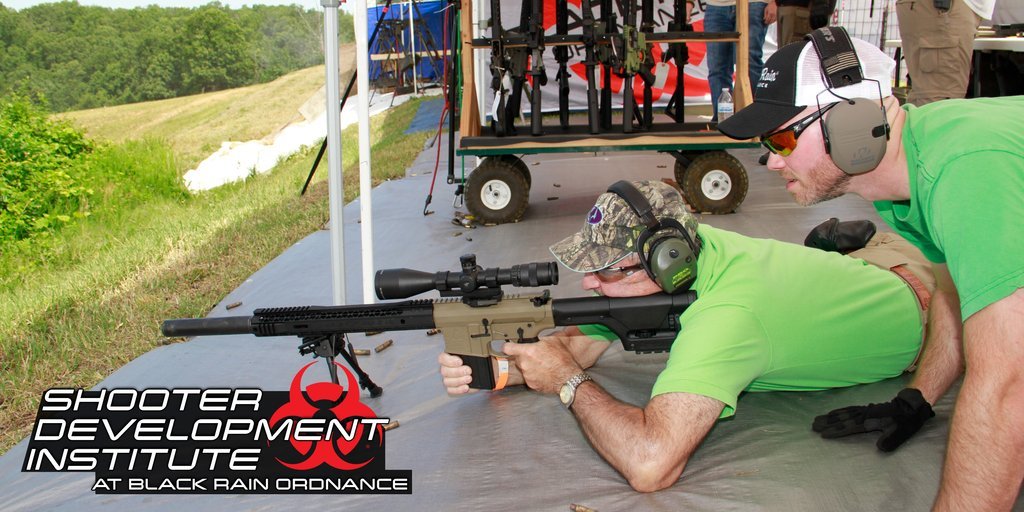 The folks at Black Rain Ordnance have one heck of a tacticool line of products, featuring everything on the wishlist of a discerning modern-sporting-arms enthusiast, but this year they're announcing a new one that even the freshest beginner will love: Their new Shooter Development Institute. I stopped by their booth at the 2019 SHOT Show Media Day at the Range to learn more.

"What we're really trying to do here is to support both our products and our customers by making sure they understand everything they need to know about how to be better shooters," said Black Rain Ordnance's Clint Caperton. "We're reaching out to people of all skill levels, from beginners who may never have held an AR-15-style gun before to much more advanced shooters."

According to Caperton, SDI is expected to open its doors for the first time this spring, with an initial offering of Rifle Basics, Practical Carbine Operation and Counter Terror Carbine...a neat progression from basic to advanced. Caperton reported that classes will be taught through BRO's partnership with P.O.S.T. Certified Instructor Cadre, so renowned instructors from across the nation will be providing students with everything from how to field-strip a carbine to distance shooting and more.

For more information, check out Black Rain Ordnance's SDI page here!