by
posted on August 16, 2016
Every once in a while a new product enters the market that significantly changes the gun-cleaning game. Once such product is from RamRodz Inc., a division of Innovative Products of America (IPA). RamRodz offers industrial-grade cotton head (swab) cleaning rods that are caliber-specific to include options for pistols and rifles namely: 22/.223/5.56mm, .38/9mm/.357/.380, .40/10mm, .44/.45/.410, .50, .30/.308/7.62mm, and now is offered in 12 gauge and 20 gauge shotgun sizes.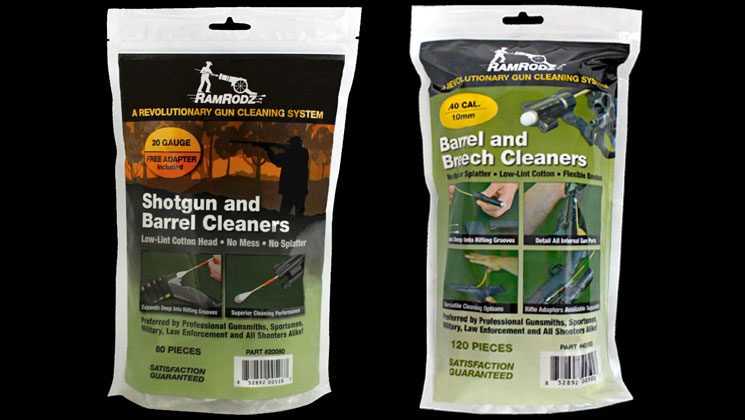 RamRodz incorporates a bamboo handle that is extremely flexible, yet sturdy, and the rifle and shotgun versions come packaged with a free adaptor threaded to mate with standard long-gun cleaning rods. The disposable and biodegradable gun swabs come packaged either 200 or 300 to the bag, depending on caliber size, and the sturdy bags are made to be hung conveniently on the wall by your cleaning bench.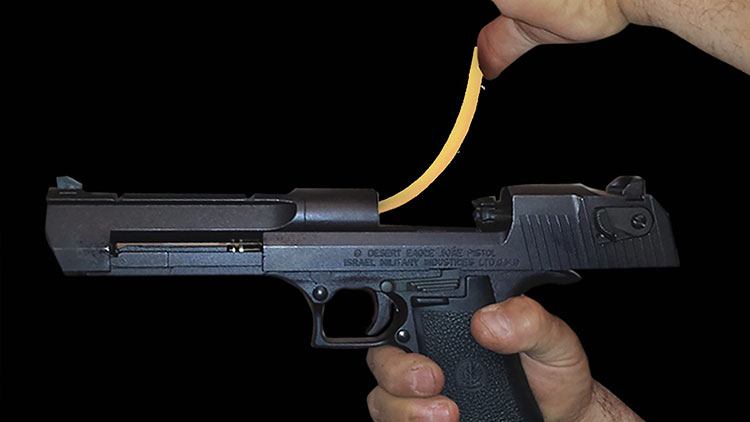 The low-lint cotton swabs are ideal for soaking up cleaning solvent without creating the mess that often is the case with standard cleaning patches. When pushed through the bore, the swabs expand to engage maximum surface area, thus ensuring efficient fouling removal, even from the rifling grooves, with fewer passes than other cleaning supplies. The result is top-notch cleaning performance and maintenance for every part of your firearms, from barrels to receivers, from magazine housing to chambers, to name a few. The improved access to hard-to-reach areas of your firearm is what makes this product line effective and allows for a fast, easy clean-up after a day at the range. For up-to-date product line and order information, go to www.ramrodz.com or call the company directly at (845) 706-5600.