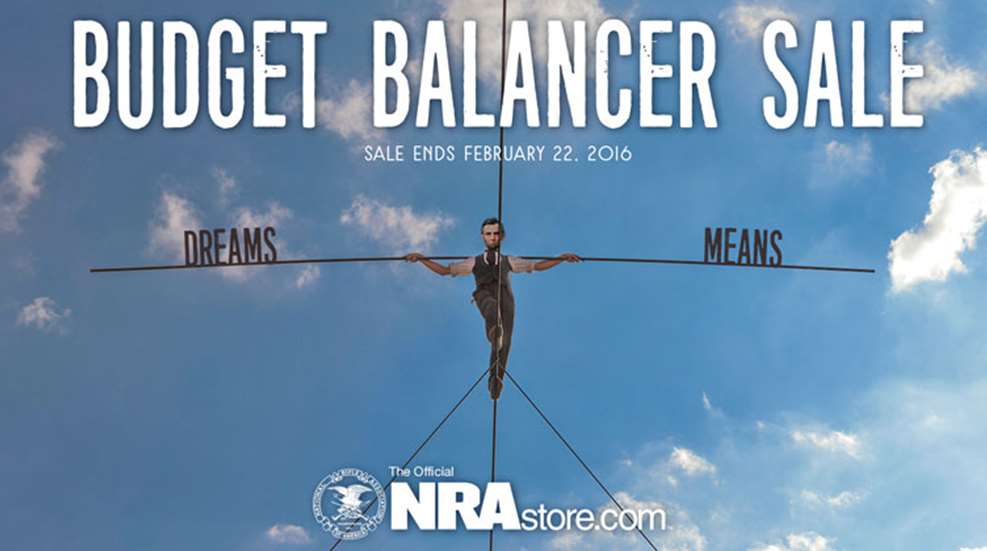 This coming Monday, if you don't feel like braving the cold and snow, you might choose to celebrate George Washington and Abraham Lincoln by spending a few of the greenbacks that are graced by their faces. The good news is that NRAstore is offering a way for you to keep as many of said portraits as possible. They're offering some pretty impressive savings on two dozen gotta-have-it items.
Going to be busy? Don't worry; the sale runs until February 22. Just visit the NRAstore Budget Balancer Sale to treat yourself to some one-of-a-kind items like the Constitution Concealment Clock, Firearm Collector Stoneware Mugs and Larger than Life Prints. Don't worry about the dreaded "buyer's remorse": 100 percent of NRAstore profits go directly to support vital NRA programs, so you can feel good about helping defend the Second Amendment with every purchase.
If you'd like a head start on the next sale, just join the NRAstore Customer Club to receive discounted product offers, new product announcements and a first look at new clearance items.