by
posted on April 26, 2019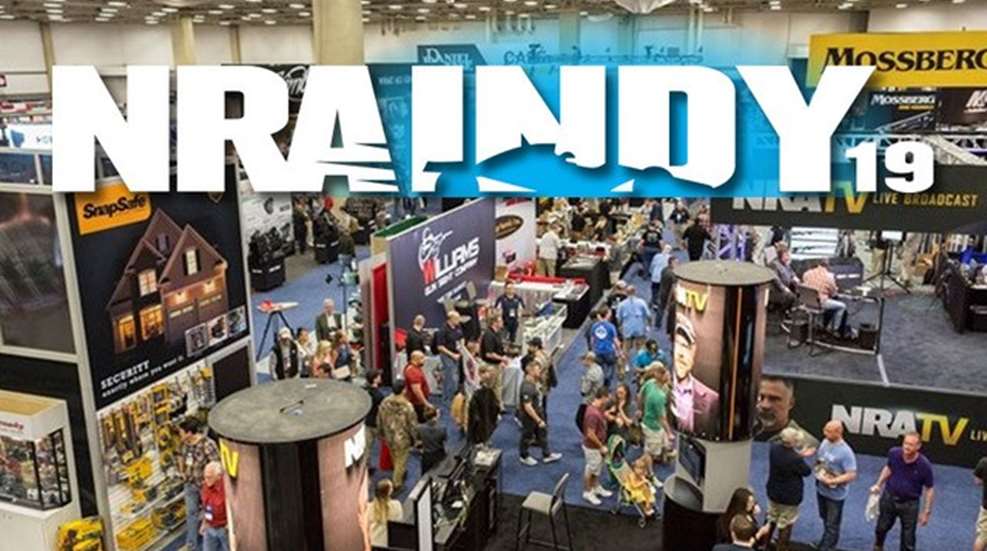 Straight from the NRA Annual Meetings & Exhibits show floor come two brand-new air guns from powerhouse SIG SAUER to make your training and plinking time both safe and fun. Although SIG has been producing air guns for some time, many folks aren't aware that these pellet pistols and rifles are near-exact copies of their centerfire "big brothers," so that users can practice their gun handling skills without spending a fortune on ammo...and, with some minor precautions, right in their basement or backyard. This year, NRA Annual Meetings attendees can get a firsthand, up-close look at two brand-new air guns (that just might need to make their way into your safe) by visiting SIG's booth, which is #3912.




First, don't miss the new MCX Virtus pre-charged pneumatic (PCP) Air Rifle featuring the SIG proprietary 30-round rapid pellet magazine (RPM). Based on the MCX Virtus Patrol Rifle, the .22-caliber MCX Virtus PCP semi-automatic air rifle has a 17.5-inch barrel with M-LOK handguard for easy accessory mounting. The Virtus is powered by a regulated, 13-cubic-inch, high-pressure air cylinder located in the stock. Maximum fill pressure is 3,000 psi and output is controlled at 1,100 psi ensuring consistent shots.  The air cylinder is refillable and delivers up to 150 shots per fill. 
"The new MCX Virtus PCP Air Rifle is powerful enough to hunt small game such as squirrels and rabbits and is great for pest control in addition to target shooting," said Joseph Huston, Vice President and General Manager of SIG AIR.  "Unlike CO2-powered airguns, the high-pressure air in PCP models are less affected by extreme swings in temperature, making the MCX Virtus PCP an excellent all-weather airgun. Performance will be consistent, whether shooting on hot summer days or in freezing temperatures."
SIG informs us that the MCX Virtus will be available this summer, with an MSRP of $349.99.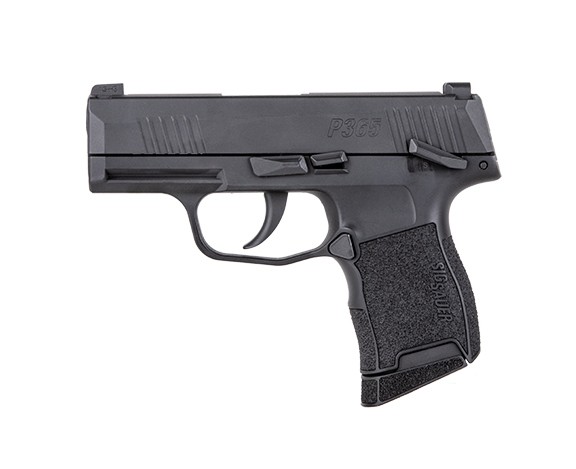 Next, there's the SIG P365 air pistol. Modeled after the award-winning SIG SAUER P365 everyday, high-capacity, micro-compact, concealed-carry pistol, this CO2-powered, semi-automatic BB pistol features realistic blowback action, and is an exceptional training tool for personal defense. Designed to fit in available P365 holster systems for easy and safe CCW gun-handling practice, such as drawing from concealment, the P365 BB pistol will pay for itself in just a few sessions of practice by saving you ammo costs. The 12-round drop magazine holds 4.5mm (.177 cal) steel BBs and also houses the 12gr CO2 cartridge for fast reloading.
"The SIG P365 9mm pistol has won numerous awards for its concealability, performance, and exceptional magazine capacity and has quickly become the top choice for concealed carry," said Joseph Huston, Vice President and General Manager of SIG AIR. "Our new P365 BB Pistol will give P365 owners and others who carry for personal protection a training tool of the highest quality when a trip to the range for live fire is not possible.  The P365 BB Pistol has similar balance and handling characteristics as the centerfire model and holds 12-rounds for realistic training. The drop magazine also allows fast and easy reloading."
The P365 BB Pistol shoots up to 295 fps; however, velocity results may vary depending on temperature and altitude. Set to be available for purchase this summer, it will retail for $99.99.