by
posted on August 22, 2014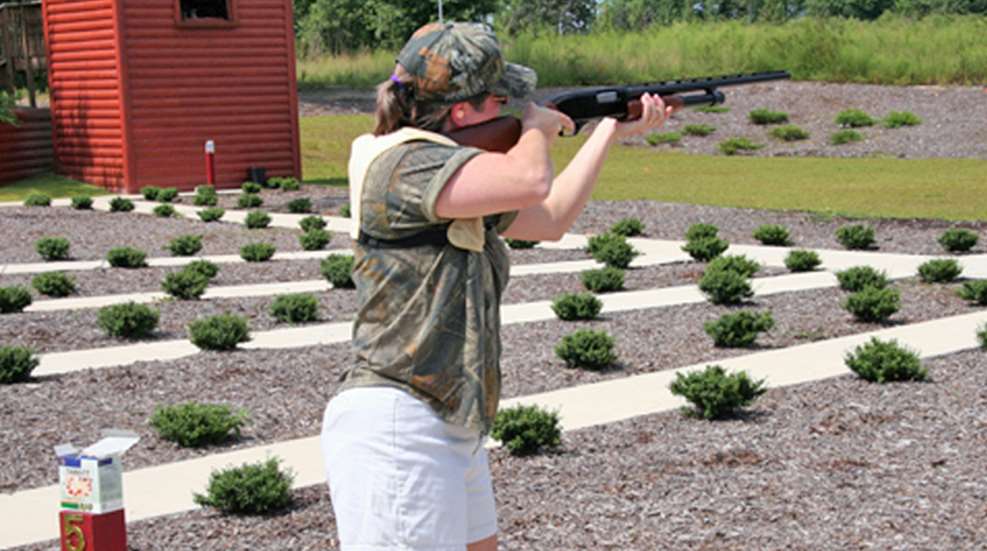 CBS News ran a story on Thursday shedding light on a trend that the NRA has recognized for some time: There are more women joining the ranks of hunters and target shooters now than ever before.
You can watch the entire CBS News report here: "'Pull!' Clays beware, the ladies are coming."
NRA's mission to protect the rights of hunters and shooters depends heavily on recruiting new individuals to join our ranks. There's strength in numbers, as they say, and broadening the base of people who hunt and shoot-and who in turn support Second Amendment rights-is the surest way to protect those freedoms.
For nearly two decades, one of NRA's top priorities has been to reach out to women in an effort to increase their participation in hunting and the shooting sports. After receiving feedback from women who expressed a desire to learn how to hunt and shoot, preferably in the company of other women, NRA developed a program to meet that demand. The result was the creation of Women On Target, a program designed specifically for women to give them a friendly and fun introduction to hunting and shooting. When Women On Target was founded in 1999, its overriding goal was to encourage and mentor women's participation in what, up until that point, had been male-dominated activities.
Fifteen years later, the program continues to make major strides in that regard, as participation in Women On Target Instructional Shooting Clinics increases virtually every year. Since 2000, NRA has conducted 3,155 instructional shooting clinics for 90,040 women, introducing them to the joys of shooting.
In addition to Instructional Shooting Clinics, NRA offers other avenues for women to get involved in the shooting sports, including conducting women's postal matches, encouraging women to become NRA Certified Instructors, hosting a hunting/shooting/outdoors experience each year at the NRA Whittington Center in New Mexico known as the Women's Wilderness Escape, and uniting women through the NRA Women's Leadership Forum.
To learn more about these and the other exciting opportunities NRA has for women, please visit women.nra.org and nrawomen.tv.