At the top of our lineup this week, some news from our sister publication, NRA Women! As the executive editor of that publication, I frequently write articles specifically for women who shoot (or are interested in getting started). This week, a piece on situational awareness and self-defense that takes a different tack: What if the "bad guy" is a girl?
Next up, an article from NRA Women's Jo Deering. If you're looking for firearms training, you might be overwhelmed with the options available to you. There are so many schools and instructors that it can be hard to figure out which one makes the most sense for your particular situation, but asking these five questions can help you narrow it down.
So, Elon Musk is buying Twitter for $44 billion. As Musk has called himself a free-speech absolutist, we wonder what this could mean for Twitter's "weapons and weapon accessories" policy. As this was being written, "Twitter prohibits the promotion of weapons and weapon accessories globally." Musk has criticized Twitter's censorship. He even says he wants Twitter's algorithm, which prioritizes tweets for promotion and more, to be made public. Will this also mean that alleged shadow-banning of the politically incorrect, such as gun owners, will come to an end on Twitter?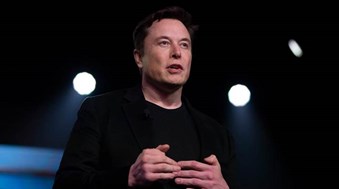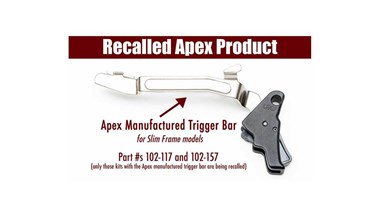 Apex Tactical Specialties has announced a mandatory recall of a limited number of Apex Action Enhancement Kits for the Slim Frame Glock pistols (G43, G43X, G48), sold between October 2021 through March 2022. These specific kits are assembled with an Apex in-house manufactured trigger bar—not a Glock factory trigger bar—and were sold through Apex's dealer and distributor network. Find out more here!
Like just about everyone who carries a pistol on a regular basis, I have a drawer that's full of holsters that just didn't work for me. Some of them were uncomfortable to wear, some didn't hold my gun securely and some weren't up to the task of keeping the shape of my gun from showing up under my clothing. As a result, like most people, I kept buying holsters and trying them out until I found the best concealed-carry holster for how I am shaped and what clothes I wear. Some advice from our friends at Shooting Illustrated!
Benelli is continuing its partnership with Outdoor Solutions' Long-Range Shooting School programs and will sponsor the 2022 Utah Long-Range School, which will be held June 10-13 near Salt Lake City, Utah, at the company's long-range facility. The Long-Range Shooting School reinforces practical marksmanship skills in hunters to be confident in making reliable, ethical shots on big game animals out to 400 yards. Presented by experienced long-range shooters from competitive shooting, military and hunting backgrounds, the curriculum instills proper shooting fundamentals. Check out more details here!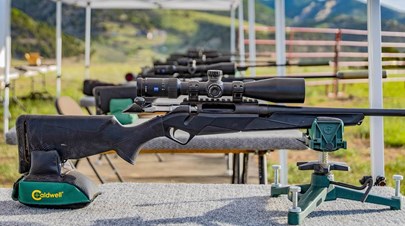 The National Wild Turkey Federation (NWTF) is proud to announce the winners of its Live Wild Turkey Photography Contest. "Our 2022 contest saw over 700 live wild turkey photos submitted," said Pete Muller, NWTF communications director. "We are incredibly thankful for everyone who participated, and we are thrilled to recognize this year's winners." Check it out here on American Hunter!