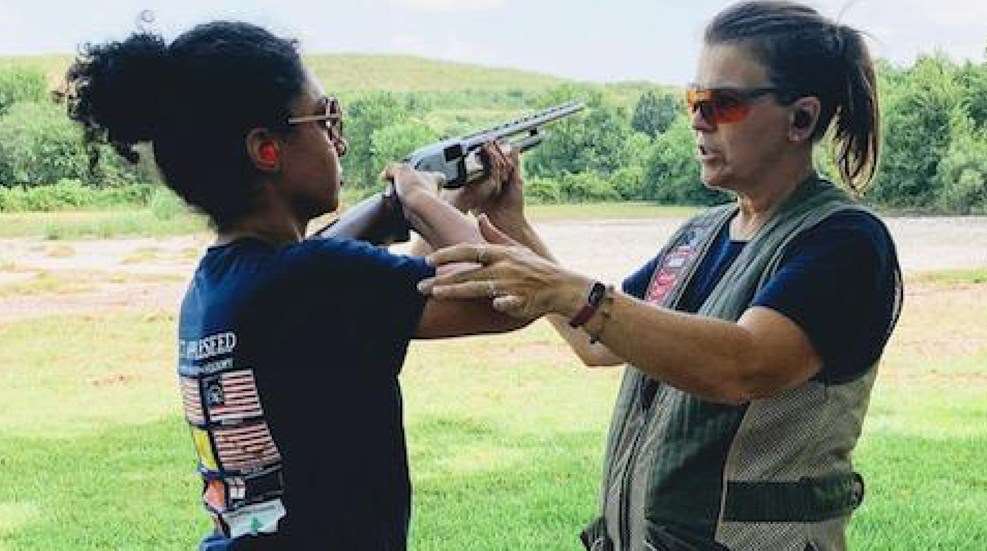 Welcome to NRA Family Favorites, our favorite stories from around the Web, for the week of October 1, 2022!
First up is a subject near and dear to our hearts ... and by "near" we mean our shoulders (and hands, and faces). As NRA Woman of the Year Heidi Lyn Rao writes, "As an NRA Firearm Training Instructor, I deal with a lot of issues among my students. Some students must get over their fear of guns, while others need to get over the disinformation they hear from the media regarding gun owners. The most common issue I address is hesitation from felt recoil. This is not unique to only my students; most instructors will tell you that recoil is the most common obstacle students overcome." If you're not a fan of felt recoil, click here for some expert advice!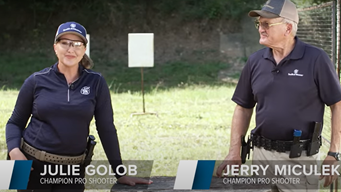 Does the term "competitive shooting" sound intimidating? That's probably because of the word "competitive," which we use because "safe and fun way to improve your skills while making new friends and learning how to shoot better" is too much of a tongue-twister. In this video from Smith & Wesson's GUNSMARTS series, you'll discover that the rules of competitive shooting are designed to level the playing field and keep you safe ... and that those rules are pretty intuitive and easy to understand. Who best to prove that than two of the world's most famous competitive shooters, Julie Golob and Jerry Miculek?
If you hunt long enough, it's going to happen: You're going to miss the animal at which you're aiming, whether it's a deer with a rifle, a turkey with a shotgun or something else. It's tempting to assume there must be something wrong with your gun, and it's possible this is the case. However, it's much more likely that your equipment is fine and you just … well, columnist Jo Deering hates to tell you this, but you just didn't do your part correctly. It happens to all of us, but here are a handful of reasons you might have missed.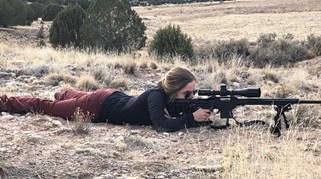 If you only read one long-form article this week, let it be this one. Here's a sample from our friends at America's 1st Freedom: "When I look at my shotgun, I see the vault where it was once stored. Somewhere in Britain, between the wars, as they say, a tweeded chap takes it afield in late summer. His gun room is the size of a pantry. There is a table, long ebony cleaning rods and brass brushes. The floor is littered with oiled clumps of lambswool. Upstairs, downstairs, indeed. I imagine he spends his time downstairs, with his servants. Here they are equal. To the chagrin of his pouty, proper wife, he even takes the cook hunting with him ... " The Lovely Art of Going Afield, Shotgun in Hand.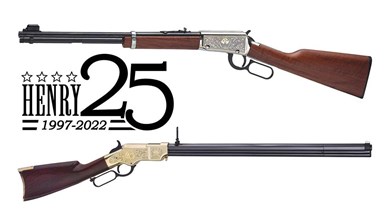 Two limited-edition Henry Repeating Arms rifles—celebrating the company's 25th anniversary—have been released and are now available at FFLs nationwide while they last. The guns are a tribute to the lever-action's enduring legacy in America and the model that launched Henry Repeating Arms. Each features semi-fancy genuine American walnut furniture and an engraved, nickel-plated receiver cover with 24-carat gold plated highlights. The rimfire's tube magazine has a capacity for 15 rounds of .22 LR, 17 cartridges of .22 Long or 21 in .22 Short. Read more here!
A precision shooter who requested anonymity set a new long-distance shooting record of 4.4 miles on Sept. 13 in western Wyoming. The undertaking was the result of the massive efforts of Scott Austin and Shepard Humphries, managers of Nomad Rifleman, a firearm training facility located near Jackson Hole, WY. New Long-Distance Shooting World Record Set!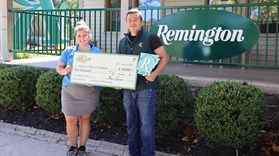 The Remington Gun Club hosted the inaugural Shoot to Cure fundraiser on Friday, September 23, in Lonoke, Arkansas. This sporting clays shoot raised a five-figure sum in support of the Arkansas Children's Foundation. Headlined by Remington's new Gun Club Cure ammunition, the event was a huge success. Bringing together community leaders, local companies and top-tier sporting clays shooters, the funds raised will be contributed to the Arkansas Children's Foundation, a non-profit organization supporting children's hospitals and disease research. Keep shooting for a cure!