by
posted on November 10, 2015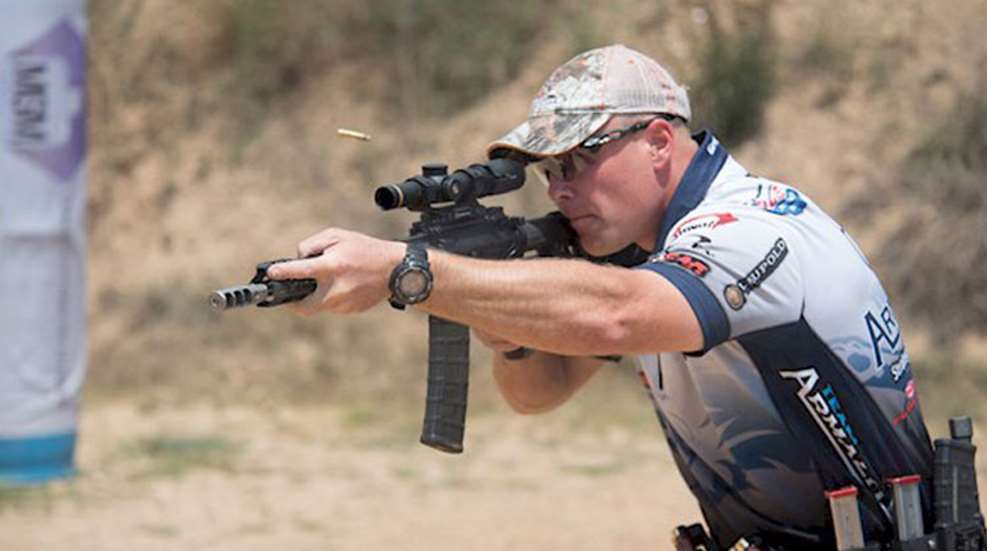 If you've been reading NRA Family lately, you probably already know that NRA Outdoors offers you the chance to get started in hunting or learn how to shoot at long range. But did you know that this program also offers an easy and safety-conscious way to get involved with the exciting and ever-growing sport of 3-Gun? 3-Gun is a relatively new shooting sport, but it's taking off all over the country. It's fun and perfect for the whole family to enjoy together. If you've been thinking of learning more about it in person, you'll be interested to hear that the NRA has just announced the 2016 dates for its NRA Outdoors 3-Gun Introduction Schools. Sponsored by Armalite, Benelli, Sig Sauer, and Vortex, this two-day course is designed to introduce and immerse the student into the exciting world of 3-Gun competitive shooting. Registration is now open at https://www.nraoutdoors.com/schools/.
Located at Peacemaker National Training Center in Gerrardstown, West Virginia, the course offers fast-paced lessons and firing drills to introduce shooters to 3-Gun, the fastest–growing shooting sport in the world. Additionally, the course provides the shooter with the opportunity to master a variety of marksmanship skills with a host of firearms in a fluid and dynamic setting. It's important to note that tudents should already possess a basic and safe operational understanding of the AR-15 rifle, 9mm semi-automatic handgun, and a 12-gauge shotgun before signing up. 
Shooters will practice on actual 3-Gun stages that utilize PNTC's world class ranges, target systems and natural courses of fire. Using a proven step-by-step instruction model, instructors will guide students through the complexities of the sport of 3-Gun including: equipment, ammunition, firearms, rules, strategies, safety, stage planning and stage execution.
All equipment, ammunition and two lunches are included in the registration fee. All equipment provided is top-of-the-line from Armalite, Benelli, Sig Sauer, and Vortex.
2016 NRA Outdoors 3-Gun Introduction School Dates:
April 15 - April 17, 2016     
May 20 - May 22, 2016     
June 17 - June 19, 2016     
October 14 - October 16, 2016