3-gun has, without a doubt, taken the nation by storm…and Armalite's 3-Gun Nation really gives an intimate look into why. Get a behind-the-scenes experience of this series that will give you feel for how the Pro Series is filmed and produced so it can be aired on television, and allow you to see the inner workings that allow enthusiasts to grow the sport of 3-gun shooting at local club ranges and major regional events. Each episode of Armalite's 3-Gun Nation features six competitors, but only two can advance into the final—and only one will take home $50,000.
If this sport has already piqued your interest, become a 3-Gun Nation member. For $45 a year, you'll receive six issues of their high-quality publication. Furthermore, the publication helps newcomers and experienced 3-gunners alike learn more about the great sport and how to get involved. And for a free sneak peek into the 3-gun sport, check out the NRA Sports 3 Gun Experience Guidebook.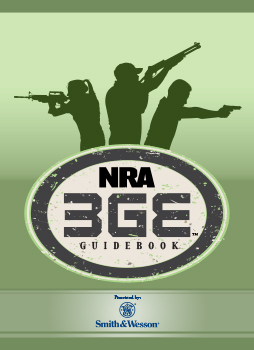 Lead photo courtesy of 3-Gun Nation.