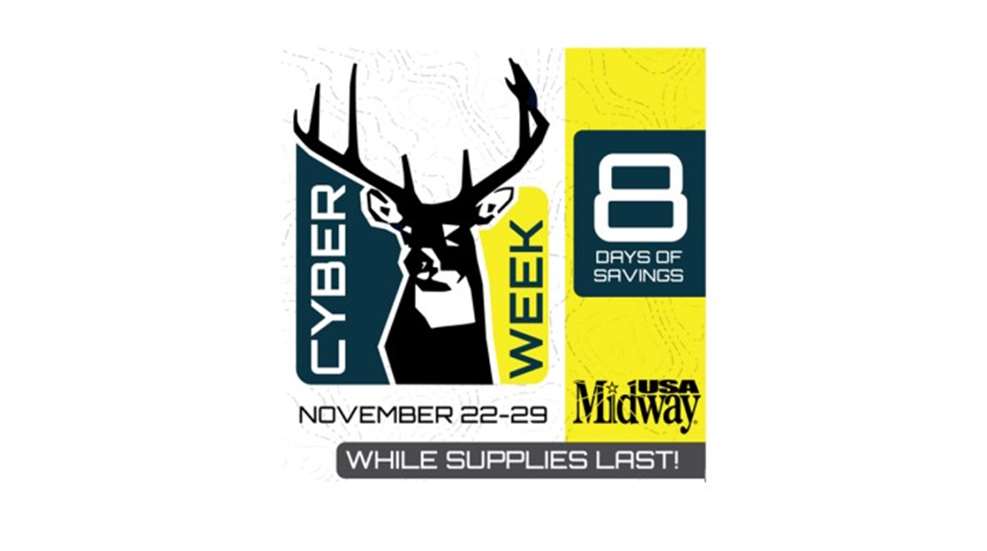 We've talked a great deal in this space about the good that the MidwayUSA Foundation does for America's youth. With direct grants for youth shooting teams, MidwayUSA founders Brenda and Larry Potterfield have dedicated millions of dollars to instill juniors with respect for firearms, marksmanship and safe gun handling habits. But did you know that MidwayUSA is a purveyor of fine hunting and shooting gear as well?

Tongue-in-cheek notes aside, MidwayUSA just launched their 2021 Cyber Week Sale. Starting now and going through Monday November 29, you can expect deep discounts on popular shooting, hunting and outdoor products. The 2021 MidwayUSA Cyber Week Sale features great deals on select hunting clothing, shooting gear, ammunition, optics and more from brands like MidwayUSA, Magpul, IMI, Leupold, and Vortex just to name a few. Select products will also be eligible for free shipping.
"2021 has been a crazy year for product availability. Delayed shipments and high demand have caused some products to be really hard to find," said Jeff Larkin, VP of Marketing. "Our team has worked really hard to get some really great stuff at fantastic Cyber Week prices. This could be our best promotion yet!"
In addition to the Cyber Week Sale, this year's MidwayUSA Cyber Week Sweepstakes is better than ever. Visit www.midwayUSA.com/sweepstakes and enter for your chance to win an AR-STONER EV2 Upper, CCI Primers, RCBS Rebel Master, RCBS MatchMaster, Caldwell Lead Sled, Bubba fishing gear, Hornady Hunting Ammo, YETI LoadOut GoBox, and more! Total ARV of prize pack: $4,310.70!
Want updates on the go? Sign Up for Eblast Alerts online (www.midwayusa.com) for great deals delivered right to your inbox, or "Like" MidwayUSA on Facebook (www.facebook.com/OfficialMidwayUSA).