by
posted on July 9, 2021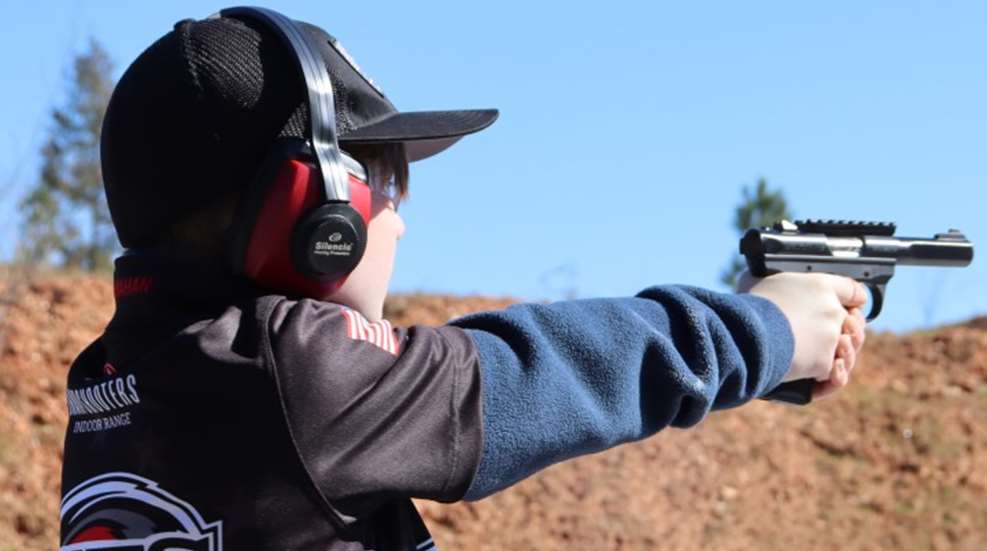 Young people: When you think about it, they are about all we really have. All our material possessions, and how much money we have or don't have, are not going to do us much good when we come to the end of the trail. Most of us in the hunting and recreational shooting world agree we want to do something which will nurture our youth and see that every young person who has an interest in the shooting sports gets a chance. So, most of us want to help with this, but we just don't know how. The MidwayUSA Foundation provides a way.
What is the MidwayUSA Foundation?
MidwayUSA Foundation is a national 501(c)(3) public charity with a mission to help communities and organizations raise funds to support their high school, college and other youth shooting teams and activities. The Foundation works to grow and sustain the shooting sports industry by providing long-term funding to youth shooting teams of all disciplines, as well as to national and state organizations and special purpose initiatives.
Larry and Brenda Potterfield founded the MidwayUSA Foundation in 2007 and have been the primary benefactors, giving generously to support youth shooting sports across the nation. While they also own the online retailer MidwayUSA, there is no connection between the two organizations. MidwayUSA Foundation (the nonprofit) and MidwayUSA (the for-profit online retailer) are completely separate and unique corporations. No funds intended for the Foundation go to, through, enter or benefit the retailer or Larry and Brenda Potterfield personally; 100 percent of all funds received by the Foundation are for the sole benefit of their constituents, the many youth shooting sports organizations, teams and athletes they serve.
MidwayUSA Foundation has approximately $186M in endowed funds to support over 2,800 youth shooting teams and 125,000 youth shooting athletes, plus 63 national and state youth shooting sports organizations. The foundation credits 100 percent of all donations to the respective team or organizational endowment selected by the donor, and most donations receive some level of match. Each of the teams and organizations with an endowment may take a 5 percent cash grant, annually, to fund their team or organization in perpetuity. To date, they have provided over $33M in cash grants and over $7M in product grants (free fundraising products) to youth shooting sports.
John Linquist, Relationship Manager at Midway USA Foundation, gave me some insight as to what the Foundation is all about. "Our purpose at MidwayUSA Foundation is to expand, enhance and perpetuate youth shooting sports activities to help young people improve their confidence, discipline and leadership skills through shooting sports education. Most of America's youth want to be part of a team—something bigger than themselves—but often don't have the opportunity to be part of a more 'traditional' sports team. Sometimes they desire to participate in a team sport that aligns with their passion or is more challenging on a personal level.

Fortunately, the myriad of youth shooting sports teams across our country allows those young people—if they are willing to work hard and challenge themselves—to develop a competitive skill, join a team and compete against their peers while learning social skills, leadership, sportsmanship and the value of winning and losing. In addition to friendships, they develop confidence, discipline, respect and character. They create a foundation to become successful young adults and productive citizens. However, most schools provide little or no funding for shooting sports teams. Therefore, MidwayUSA Foundation proudly helps fund those youth shooting sports teams and organizations. We are the only youth shooting sports endowment program in the nation."
Donate with Confidence
The MidwayUSA Foundation undergoes an annual independent audit of their financial accounts, controls, processes, policies and contracts. The full annual report, including tax returns and audit results, is posted on the Foundation's website for anyone to reference. All endowment funds are professionally invested and managed by Goldman Sachs. The MidwayUSA Foundation staunchly believes in integrity and transparency. The Foundation has been evaluated by Charity Navigator and has received a 4-Star rating, their highest score. Charity Navigator is the nation's top charity evaluator, and as noted by their CEO, "This is our highest possible rating and indicates that your organization adheres to sector best practices and executes its mission in a financially efficient way. Attaining a 4-star rating verifies that MidwayUSA Foundation Inc. exceeds industry standards and outperforms most charities in your area of work." Every donation to the Foundation is tax-deductible and directly supports the communities and organizations raising funds to support their youth shooting teams.
Where the Money Goes
Makayla Scott from Alvon, West Virginia, is a world-class shotgun sport competitor who literally had her life changed when she picked up a shotgun and started participating in 4-H shooting program events. She is now a brand ambassador for CZ-USA shotguns, MEC Outdoors and SSP Eyewear. Makayla has started the first Scholastic Clay Target Program (SCTP) in West Virginia, the Mountaineer Clay Crushers, and she continues to compete and promote youth shooting sports while attending Montreat College in North Carolina on a shotgun sports scholarship.
"The MidwayUSA Foundation is a wonderful public charity that focuses on supporting and growing the youth shooting sports through generous grants provided by the Foundation." Makayla said. "They use their funds to support all youth shooting disciplines, high-school age and above. They focus on enhancing and growing youths' self-confidence and leadership skills through the shooting sports. They continue to change the lives of many youths and youth shooting teams through their amazing program! Through programs such as the Midway USA Foundation, youths such as I have had their lives changed. Through the shooting sports and the support given by the Midway USA Foundation, not only did I gain a platform to tell my story, but I was also able to get a scholarship to college and even a start to my career." 
Somewhere in your town, county or area there is a kid. This kid can't make the football or basketball team, and he or she doesn't really want to. What they want to do is shoot, and it doesn't matter if it is a shotgun, .22 rifle, air gun or muzzleloader. To have a shooting team available to them where they could go and learn and grow and compete would be like Christmas, July 4th, and the last day of school altogether. Along with MidwayUSA Foundation you can make this happen. Midway USA Foundation is there, and they are ready, now it's up to you.