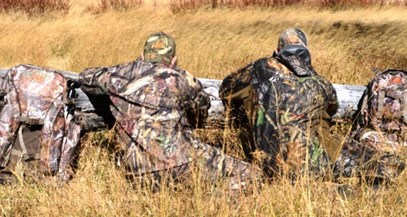 There's good news to share out of Idaho that will have a positive impact on youth hunters and their families. On March 13 Gov. Butch Otter signed into law House Bill 399, which lowers the minimum age to hunt big game in the Gem State from 12 to 10 years of age. This legislation, which was backed by NRA-ILA, does require that an individual younger than 12 years old be accompanied in the field by an adult who is licensed to hunt in Idaho.
Any expansion of hunting opportunities is a good thing, but this change in particular will be a boon to Idaho youngsters and their families. By exposing a child to hunting at an earlier age, you're increasing the odds that he or she will become a hunter for life. At the same time, you're giving families additional time to mentor those kids and form bonds and memories that will last a lifetime.
You're also ensuring the future of hunting in Idaho by growing the state's hunting base, which will pay economic dividends for Idaho Fish and Game down the road in the form of annual license sales and federal funding from excise taxes paid on the purchase of guns, ammunition, archery equipment and other hunting-related gear. The state estimates that this change will account for an increase of $14,000 in the fish and game account from increased sales of resident and non-resident junior big-game tags this year alone.
HB 399 passed the Idaho House by a 51-16 margin on Feb. 19 and the Idaho Senate on March 6 by a 24-11 vote. The law will officially take effect on July 1, 2014.