by
posted on January 16, 2017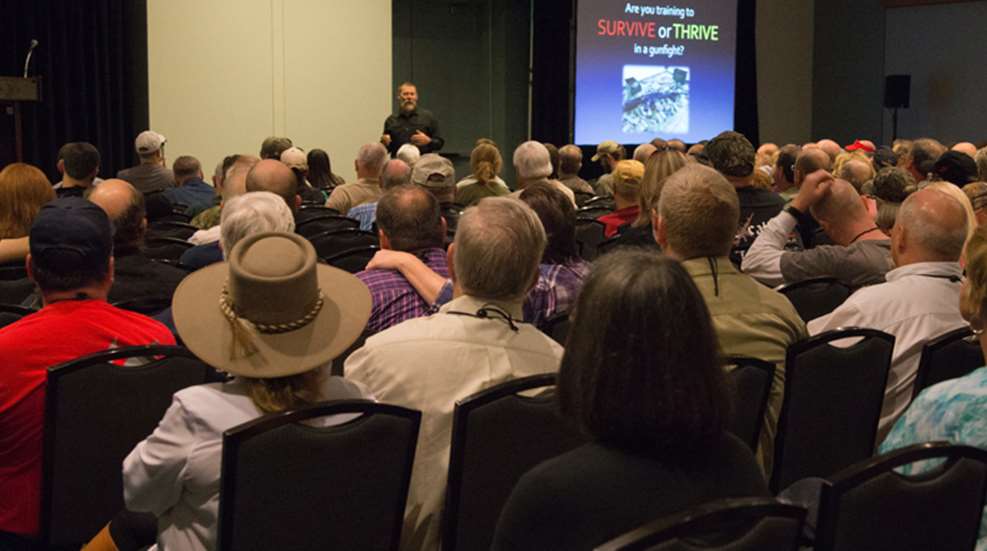 Launching August 25 through 27, 2017 is the National Rifle Association's Inaugural NRA Personal Protection Expo, which will be held in the Wisconsin Center in Milwaukee, Wisconsin. Visitors will enjoy educational and interactive experiences involving personal and home protection, along with concealed carry tactics and practices. This innovative event is offered to those who are interested in acquiring the personal protection mindset and training necessary to prepare and defend themselves and loved ones should a threat arise. Whether you are a beginner in the personal protection arena or you are looking to expand your knowledge level, this event is for you.
During this three-day interactive and educational event, the NRA Personal Protection Expo will feature a wide range of educational seminars and clinics instructed and demonstrated by industry leading experts and training instructors. Participants will gain immeasurable knowledge in personal protection, defense tactics, home defense and the best concealed carry practices.
Some examples of the educational content presented include concealed carry courses covering the best methods and tactics, holster selection and some women-specific training. During the personal protection clinics, you will learn about situational awareness, product selection, skills building and active threat control. The home defense seminars will cover creating a home defense plan, preventative security measures, responding to intruders and product selection.
There will be an exhibit hall packed with hundreds of top companies including firearm and knife manufacturers, concealment and storage products, home defense solutions and tactical gear for attendees to peruse. The NRA Personal Protection Expo will also feature a live modeling event and the NRA Concealed Carry Product Demo, which will showcase the latest concealment clothing and gear for men and women. Visitors can take a chance to win guns and gear with the NRA Wall of Guns. Throughout the weekend there will be raffles, live auctions, games of chance and evening entertainment.
For more information on this innovative event, visit nrapersonalprotectionexpo.org.