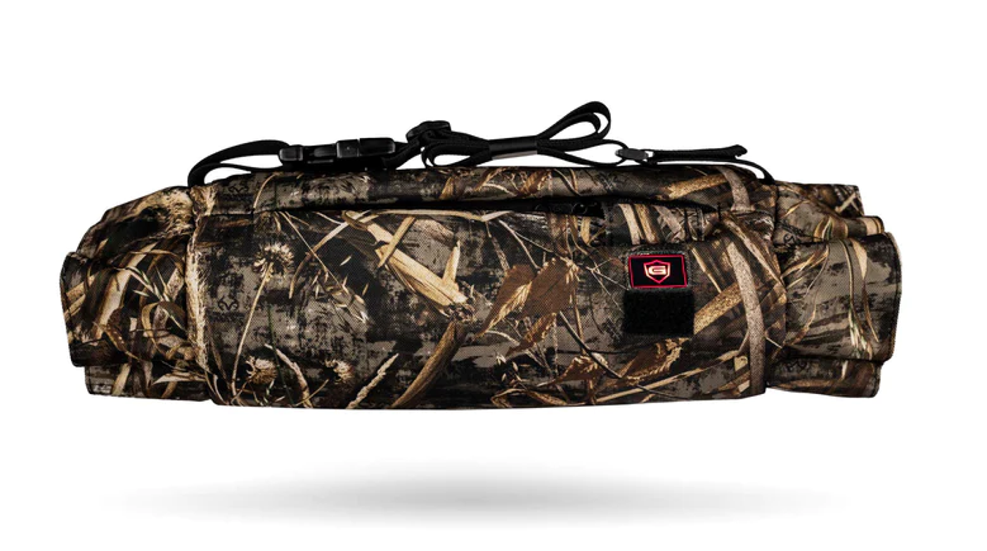 Hunters can venture out into frigid weather knowing their hands will be warm and nimble thanks to the new G-Tech Heated Hand Warmer Pouch Stealth x Realtree 3.0. G-Tech. This new, upgraded model features 3M polyfill heat-capture material and a waterproof zipper, as well as an upgraded battery and charger, for superior performance when temperatures drop. Unlike other products that only heat the pouch, G-Tech's patented heat grip helps your hands feel instantly better. And the rechargeable battery protects your hands from the cold for up to 12 hours.
The Realtree Hand Warmer was designed specifically for hunters to replace gloves and disposable hand warmers. It was upgraded with Realtree camouflage and a fourth layer of down material to increase durability and heat retention inside the pouch. It was given the name "Stealth" because a flap disguises the LED heat indicator to provide the concealment hunters need.
Currently offered in Realtree MAX-5, Timber and EDGE camo patterns, the hand warmer features pouches made of a 600 Denier polyester outer shell fabric treated with a water-repellant coating and PVC backing. A soft fleece lining helps capture the heat while battling the harshest conditions so the hunter can stay outdoors longer, increasing his or her odds for success.
G-Tech Apparel, a high-tech apparel company specializing in heated clothing, developed and patented its heat technology that delivers the fastest, hottest, and most concentrated heat on the market directly to your hands. G-Tech was originally created to help professional athletes perform their best despite cold weather. Today, professional sports players around the world depend on G-Tech's hand warmer muffs. And now hunters are trusting the G-Tech Realtree hand warmers to keep their hands warm and their fingers nimble so when the moment of truth arrives, they're ready to take that shot. MSRP $175; Gtechapparel.com