by
posted on May 14, 2014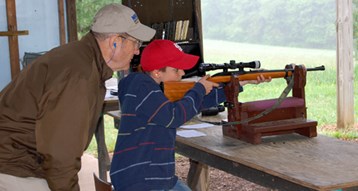 Do you want to get into hunting and shooting but don't know where to start? As a prospective shooter, finding someone to show you the ropes can seem like a daunting, even intimidating, task.
But it doesn't have to be that way.
Whether you're new to the shooting sports or the parent of a youngster who wants to get involved in hunting or shooting, Brownells NRA Day events provide plenty of hands-on experience for the entire family to learn more about firearms and the shooting sports. These events provide expert shooting instruction in a safe, low-stress, family-friendly environment.
Designed for discovery, NRA Days are constructed around a theme and provide exposure to the different activities available in the shooting sports.
Event themes include safety and firearm education, basic shooting instruction, competition, shotgun shooting, NRA 3-Gun, hunting and more. All events are open to the entire family, with the exception of youth-only events designated as Youth SportsFests.
Dozens of Brownells NRA Days are scheduled for this summer and fall across the country. If you or your child or grandchild have always wanted to learn to shoot, take the plunge now by attending a Brownells NRA Day. You'll be glad you did.
To find a Brownells NRA Day event near you, click here.