by
posted on March 17, 2018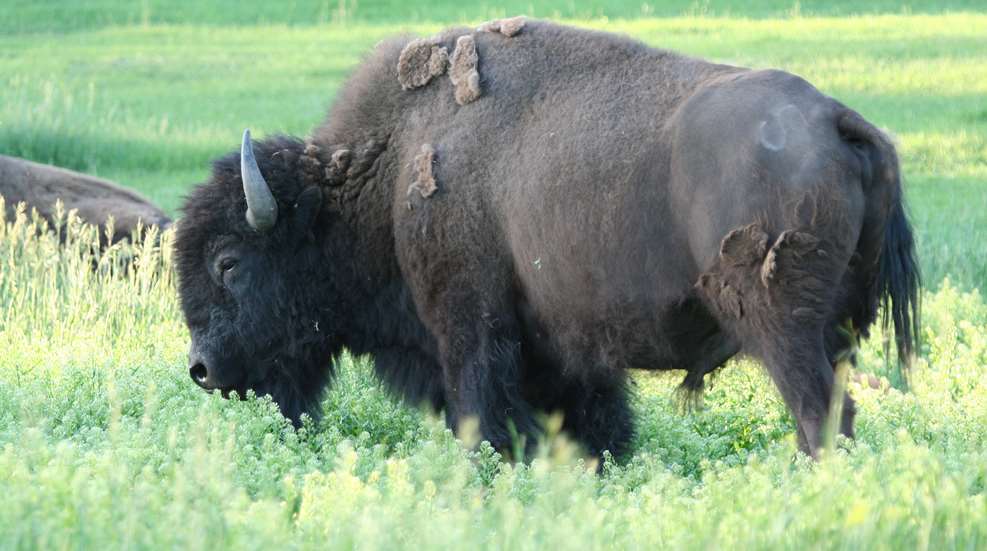 A member of the famous Lewis and Clark expedition, John Colter is believed to be the first "mountain man" of the American West. Once that expedition concluded, Colter decided to do some exploring of his own, and during the winter of 1807-1808 wandered into the region that one day would become Yellowstone and Grand Teton National Parks. What is amazing about his journey is that he made it alone, during the dead of winter, in an area known for its deep snows and temperatures of 30 degrees below zero, not including wind chill.            

Once back in civilization, his description of geysers shooting high into the air, bubbling mud pots and steaming hot springs were just too much for many people to believe. As a result, his discoveries were laughingly termed "Colter's Hell," and it was years before he was proven right. Native Americans living in the area knew John Colter was telling the truth all along, of course...but no one had bothered to ask them.  
Yellowstone National Park
Yellowstone is not only America's first national park—designated in 1872 by President Ulysses S. Grant—it is also believed to be the first national park so designated anywhere in the world. An icon of the National Park Service yet today, Yellowstone has it all: magnificent wildlife, stunning mountain scenery and the spectacular geothermal activity described some two centuries ago by Colter. 
Half of the world's geothermal features are located in Yellowstone, one of the more famous and popular being the "Old Faithful" geyser. Erupting about every hour, it is one of the most predictable geothermal features on earth, shooting water nearly 200 feet skyward.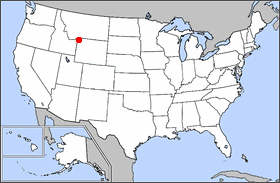 Located in the extreme northwest corner of Wyoming and covering nearly 3,500 square miles, Yellowstone extends into portions of Montana and Idaho. One of America's favorite national parks, it receives more than three million visitors annually.
Rich Warren, an Ohioan, visited the park for the first time last summer. "I expected to see stunning natural beauty, and I wasn't disappointed. Still, there were a number of unexpected surprises, such as encountering a herd of literally hundreds of buffalo casually strolling down the middle of the highway. Old Faithful Geyser was impressive, but I didn't realize the entire valley nearby is filled with other geysers that go off at more unpredictable intervals—one of them erupted for nearly five minutes, and another went even higher than Old Faithful."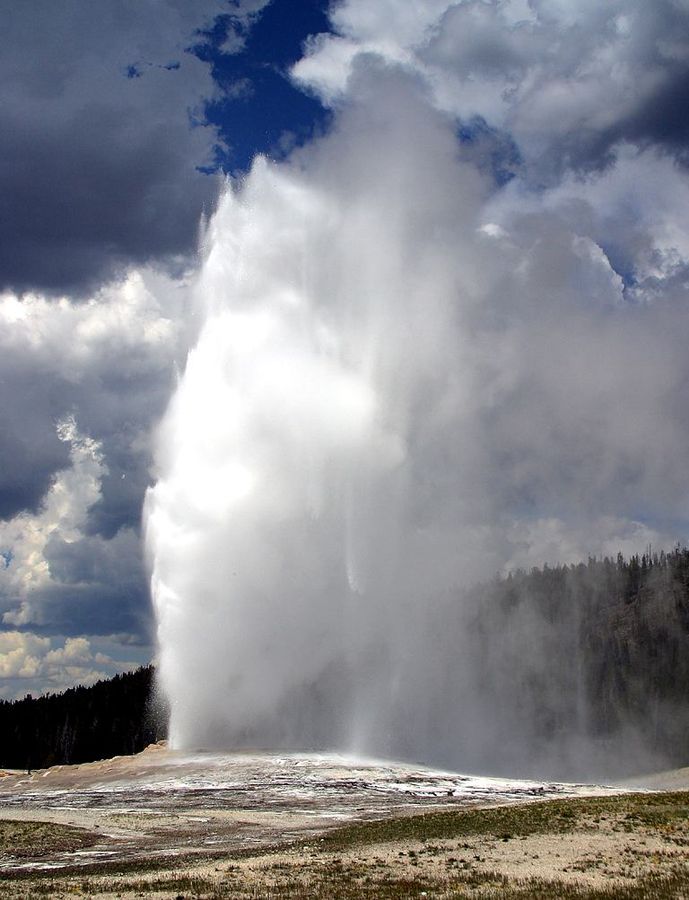 Warren added that perhaps his biggest surprise was the scenery immediately outside of Yellowstone. "It's just as beautiful as the park itself," he said. "Towards the park's East Entrance, I passed a number of gorgeous rock formations. Leaving the park, I took a different route through the Shoshone National Forest and alongside a canyon with absolutely breathtaking vistas."
In addition to great natural beauty, the park is also the largest and most famous megafauna site within the continental U. S.—in other words, large wild animals. Grizzly and black bears, wolf packs and free-ranging herds of elk and bison live within the park, as well as moose. The bison (buffalo) herd is the largest and oldest public herd in the country. 
But a word of caution: Even though bison may appear docile, don't get too close. Visitors are injured every year at Yellowstone by various species of wildlife. Take all the photos you like from a safe distance, but keep in mind that the park is definitely a "selfie-free zone" when it comes to wild critters, especially the bigger ones. 
As you might expect at such a large national park, there are many, many opportunities for outdoor recreation: backcountry camping, boating, bicycling, car-camping, hiking, fishing, horseback riding and llama packing, picnicking, wildlife viewing, ranger-led activities and guided tours. Also available during the winter are cross-country skiing, snowshoeing, snowmobiling and touring by snow coach. If you'd prefer to eat and sleep indoors rather than outside during your visit, Yellowstone lodges are world-famous.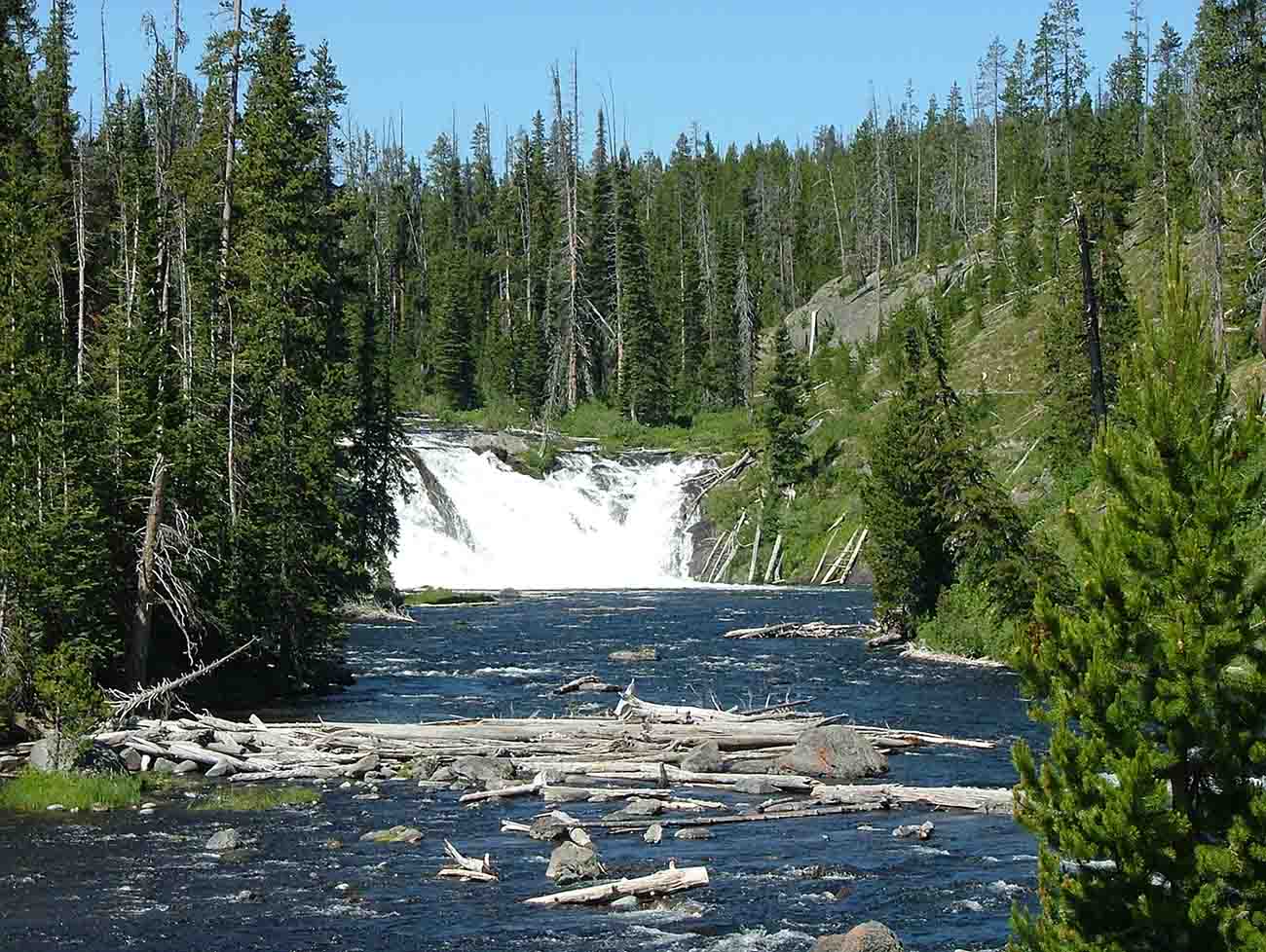 The romantic Lake Lodge, a popular place for wedding proposals and honeymoons, has been newly renovated. Several new lodging options are available, and five new lodges are under construction at Canyon Village, replacing a number of outdated cabins.

Grand Teton National Park
Just 10 miles south of Yellowstone is Grand Teton National Park, named for the tallest mountain peak in the 40-mile long Teton Range. Snow-capped and saw-toothed, Grand Teton juts upward some 7,000 feet from the valley floor known as Jackson Hole, and is one of the most photographed vistas in all the American West. 

The park is popular for mountaineering, hiking, fishing and other outdoor recreation. More than 1,000 drive-in campsites are available, and over 200 miles of hiking trails provide access to backcountry camping. Noted for its world-class trout fishing, the park is one of the few places to catch Snake River cutthroat trout.


If you visit the area during winter, not to be missed is the National Elk Refuge (http://www.fws.gov/nwrs/threecolumn.aspx?id=2147510282#) located immediately south of Grand Teton National Park. Operated by the U. S. Fish and Wildlife Service, thousands of elk winter at the refuge, making it a popular place for wildlife photography.  And during sufficient snow cover, horse-drawn sleigh rides are available for viewing the elk herds and other wildlife.
To begin planning your visit to Yellowstone and Grand Teton National Parks, go online to: http://www.nps.gov/yell/index.htm or http://www.nps.gov/grte/index.htm.