by
posted on September 10, 2014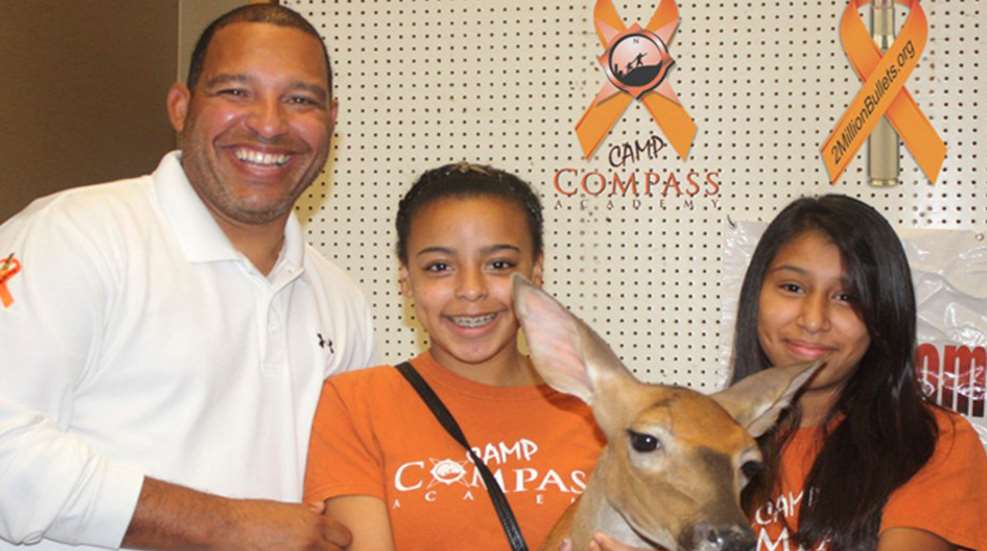 Wouldn't it be terrific if our nation's inner-city youth could be encouraged to interact with the wilderness in a healthy way? Camp Compass Academy, an award-winning program, does just that. Camp Compass Academy, an award-winning program based from Allentown, Pa., rewards inner-city children with hunting and fishing trips based on academic and social performance. This nationally known program implements a college-style learning curriculum with an outdoor focus in places where traditional outdoor outlets have not been able to reach youth.
On Saturday September 6th, students from Camp Compass received a unique reward: They were honored with mounted game heads from hunting trips they had taken in the past year. The mounts are a donated service by the Pennsylvania Taxidermy Association.
"This is an annual event, and it was neat to have the sponsors and general public get to see the kids receive their mounts," stated John Annoni, founder of the program. "Each student receiving a mount has been involved with Camp Compass for at least two-and-a-half years, and this event will be a culmination of lots of classroom and field time."
The adults present were able to talk with students about their hunting memories, and were introduced the latest adult campaign put out by Camp Compass: the 2 Million Bullets Challenge. It's a pro-firearm way for adults nationwide to support youth being involved in the hunting and shooting sports. Video from the event can be viewed on You Tube.
For more information on Camp Compass, visit www.campcompass.org.