by
posted on January 6, 2015
Dale Spartas didn't plan to become an outdoor photographer. "I kind of fell into it," he says with a laugh.
Oh, he liked photography. He'd been dabbling in it since his uncle, who had been stationed in Japan, brought him a high-end Nikon. Spartas immediately started taking pictures of rock bands. "All I had to do was show that camera around my neck, and I got into concerts for free," he recalls. "It was such a high-level camera that people just waved me through."
Spartas was an avid outdoorsman, too.  He was-and is-particularly enthralled by fly fishing and bird hunting. "I love the outdoors," he says. "When I was a kid, I read Outdoor Life and Field and Stream. To be an outdoor writer or photographer, to be able to go hunting and fishing all over the world, seemed like an unreachable dream."
Education
So Spartas studied outdoor education and recreation in college. Still, in the back of his mind, he had an idea for an article for Fly Fisherman magazine. "It took about a year and a half for me to get the guts to write the article-with pictures-and submit it," he says. "And I never heard back."
A year and a half later, while working a summer job at a restaurant in West Yellowstone, Montana, Spartas saw a familiar face walk into the restaurant. "I have to have that table," he told his boss. To make a long story short, Dick Finley, an ad rep for Fly Fisherman magazine, introduced young Spartas to his companions, including Craig Woods, the magazine's associate editor. It seems he wanted to buy Spartas' submission and had been trying to track him down, but he didn't have a current address.
"I thought I'd bombed out," says Spartas, "and there was a turn of events, and that was the first story I had published.
But that wasn't the end of Spartas' good fortune. During his senior year of college, he was offered an internship at the same magazine. "They weren't able to pay me anything for the internship," says Spartas, "but what they did do was buy a couple of articles from me and some photos."
Fate Steps in … Again
Fate seems to have been guiding young Spartas toward his eventual career choice. Before the chance meeting with the folks from Fly Fisherman magazine and before the internship, there was another chance meeting. It was on a plane with Jerome Robinson, at the time a big-time outdoor writer for Field and Stream and Sport and Field. Spartas engaged his seatmate in conversation, and Robinson obligingly offered some photography tips-shoot a lot, work the light and, perhaps most importantly, shoot only slide film, not print film, to sell to magazines. (In the pre-digital age, magazines bought transparencies-color slides-not prints.)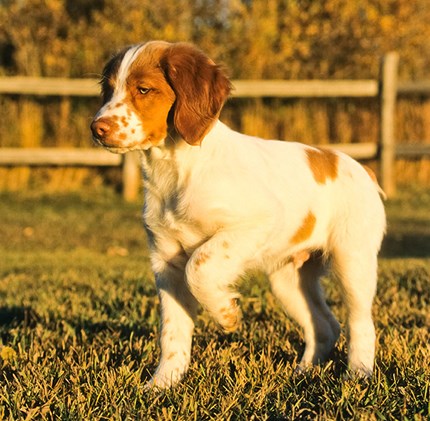 Spartas heeded the advice, and when the folks at Fly Fisherman magazine asked if he had any color slides, Spartas was able to show them just that. "They bought a full-page shot and a double-page spread," he recalls, a sale that made him $275. "That was 1979, and that was a lot of money in those days," says Spartas. "That was a week's pay."
Following his successful internship, it wasn't long before the young photographer sold his first cover, a golden retriever holding a pheasant, to Outdoor Life magazine. It would be the first of many covers.
A Day in the Life
Outdoor photographers spend a lot of days behind a computer. There's editing and proposal writing and layout-all necessary, but not Spartas' favorite part of the job and not what he wants to talk about.
"Let's talk about a shoot day," says Spartas with enthusiasm. "You get up early and you have to shoot the morning and the late afternoon light."
In the morning that means getting out there right at sunrise. "The first half hour of light isn't good," he insists. "It's still too gray and dark. Once the sun starts to come up, sunrise and for 2½ hours after sunrise is golden light."
In the evening the window for golden light is a little shorter. "It's an hour and a half," says Spartas. "The golden light is from half an hour before until one hour after sunset."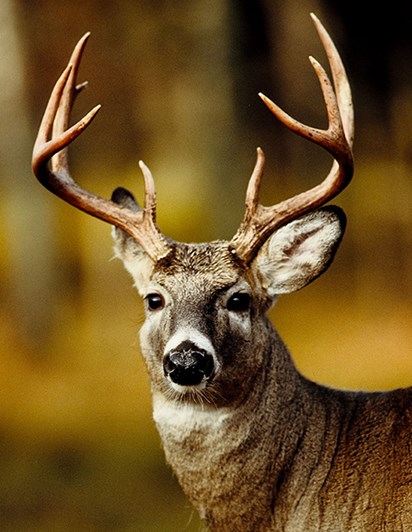 "Even now," says Spartas, "with digital cameras and all the stuff you can do in the computer, there is no substitute for good light." Spartas prides himself on being able to read light better than he can read a book. "There are days when you have what I call 'illuminated haze' or 'fog,'" explains Spartas. "It's not dark. It has a life to it. It's a dramatic and romantic light. It's great portraiture light."
Some rainy days, if it's not too dark out, can add texture to the subject. If it's too dark, on the other hand, the resulting images will be dark and lifeless. And what if it's just overcast? "Sunless, shadowless days," says Spartas, "are great for portraiture, but they're absolutely terrible for photographing a dog-particularly a black dog."
And what is his favorite part of the shooting day? "Actually going out and shooting great work," says Spartas. "It is still an incredible turn on to get a great shot."
The Camera
Of course, a good camera is important. Since 1977 Spartas has used Canon products. Back then he was using Canon AE-1s and, he says, he couldn't afford expensive lenses. "I had a 50-mm lens, a good zoom lens-maybe 125-150 mm, and maybe a wide-angle lens, too," says Spartas. "That was it."
When you have to choose where to put your money, Spartas believes it's much smarter to spend your money on good lenses than a good camera body. "I'd much rather spend $6,000 on a lens than $6,000 on a body," he explains.
He practices what he preaches, too. "Right now," he says, "I'm shooting Canon 40ds." The body is under $1000. His lenses, on the other hand, are a different story. "I have very expensive lenses," he admits.
Photos and Books
To date, Spartas has sold more than 250 magazine covers and has had roughly 100,000 photos published. He's authored or co-authored seven books: Just Labs, Just Goldens, 101 Uses for the Lab, Rooster!, To the Point, Little Book of Fly Fishing (out of print) and Twelve Days of a Canine Christmas.
His books have proven to be enormously popular. In fact, it was the success of Just Labs that allowed Spartas to become a full-time photographer-no second job needed, thank you very much.
Spartas has two more books coming out soon. Wise Dogs, which will be published by Worthy Press, is in collaboration with W.H. Jackson Brown, Jr., of Life's Little Instruction Book fame. It is expected out in the November time-frame. Also coming out this fall, Rough Grouse and Woodcock: A Tribute to Hunting the King of Game Birds and His Court Jester, the Timberdoodle will be available through Spartas himself at www.spartasphoto.com or through Wild River Press.
Is It For You?
"When I was younger, I couldn't wait to get back and see what I had," Spartas says of his photos. "I still can't."
Are you as passionate about the outdoors and taking pictures as Spartas? Are you determined and willing to work hard? Can you be persistent and thick-skinned? And can you write, too? Because, cautions Spartas, if you want to make a living as an outdoor photographer, you have to be willing and able to write as well.
"Here's the thing," says Spartas of his life as an outdoor photographer, "I've been all over the place. I say the next best thing to being rich is living like you are, and I've definitely lived a very rich life."
Maybe the living-rich life of an outdoor photographer is the "Cool Job" for you, too.
For additional information on the work of outdoor photographer Dales Spartas, or to order an autographed and inscribed edition of one of his books, check out his website at www.spartasphoto.com. 
Photos Courtesy Dale Spartas