by
posted on November 9, 2022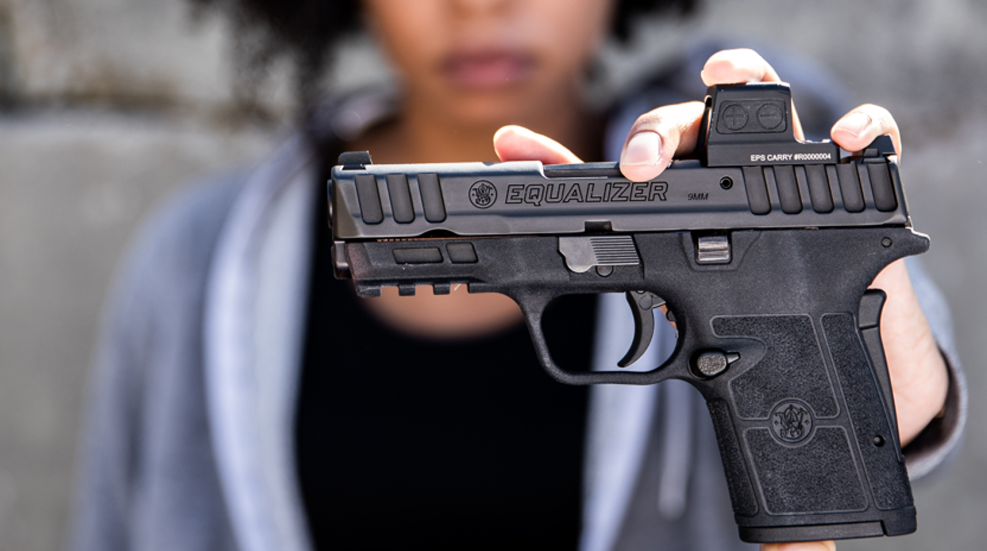 Guns have long been known as "the great equalizer," and Smith & Wesson's new EQUALIZER semi-automatic pistol makes that saying truer than ever. Designed to "level the playing field" between you and someone who wishes to do you harm, the EQUALIZER has been perfected for concealed carry (CCW). This micro-compact handgun has everything a concealed carrier would want, from ammo capacity to shootability. We're excited to run a full review on this remarkable new gun, but until we've finished our testing, here's what we know so far.
First, the EQUALIZER is concealable. This micro-compact has a total length of just under 7", and weighs in at a hair under 23 oz. That diminutive size belies its carrying capacity, however; the gun ships with 10, 13 and 15-round magazines, meaning that the gun can hold 16 rounds. Chambered in 9mm, it has a 3.675" barrel that strikes the perfect balance between the short barrel ideal for concealment and the longer barrel ideal for accuracy. (In general, the longer the barrel, the easier it is to get a good sight alignment.) Not an iron sights kind of shooter? That's all right; the EQUALIZER has a new optic cut pattern allows the user to mount their choice of sight for enhanced accuracy.
Next, there's the way the gun handles. The EQUALIZER uses Smith & Wesson's EZ technology to make the slide easy to rack ... even for those of us dealing with reduced hand strength. When fractions of a second count, you need a crisp trigger with a fast reset to make follow-up shots faster and more accurate. That's offered in spades with the EQUALIZER's single-action trigger.
"The EQUALIZER™ is a total package micro-compact pistol. Its multi-purpose design allows for a variety of setup options for use at the range and/or for personal carry, while not compromising on firepower or comfort," said John Myles, Senior Manager of New Products. MSRP $599.99; Smith-Wesson.com.