by
posted on August 30, 2022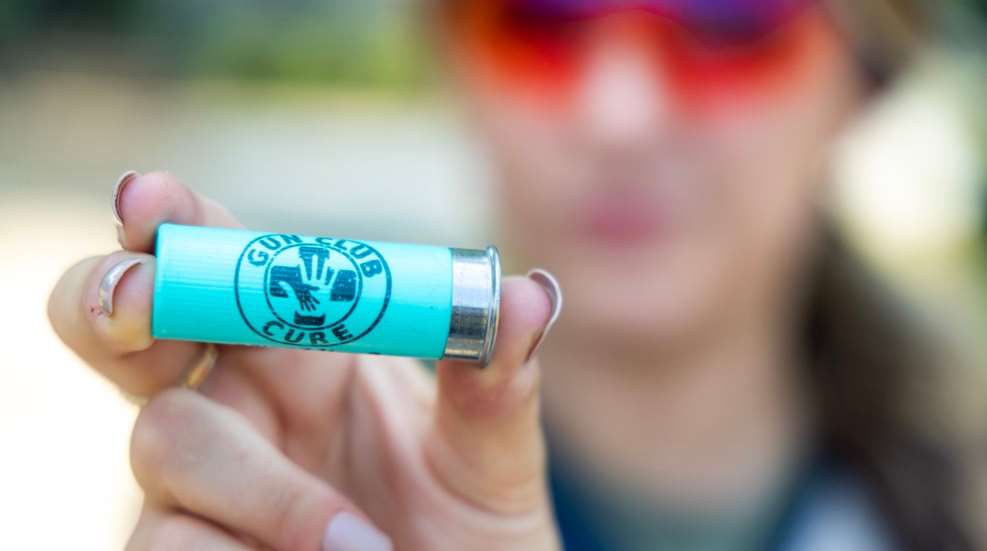 Big News: Big Green is back ... but these days, Big Green's adding a little powder-blue to its lineup in the form of Remington's Gun Club Cure target shotshells. As the Remington Ammunition factory in Lonoke, Arkansas comes up to speed producing much-needed ammo for America's empty magazines, its leadership and employees are already looking forward to the future. Right now, the future is called "Remington blue," and it's a color that adorns a very special shotshell load: Remington Gun Club Cure.
Remington introduced its Gun Club line earlier this year, and Cure is the latest addition to it. Gun Club shotshells are target loads designed specifically for clay games and practice on the range. Using traditional lead pellets, carefully chosen primer/propellants, the Remington Power Piston Wad and Remington's top-quality unibody hull, Gun Club shells are designed for budget-conscious shooters. With Gun Club Cure, you're taking aim at childhood diseases every time you shatter a clay pigeon.
Gun Club Cure shotshells are available in two 12-gauge loads; both are 2 3/4" shells loaded with #8 shot, including a low-recoil option. A portion of the proceeds from the sale of this Gun Club line will benefit children's hospitals and disease research. Proudly loaded in the U.S. with Remington components, Gun Club Cure delivers the trusted performance Remington is known for, while giving back to those in need.
"We are thrilled to bring Gun Club Cure to the 2022 new product lineup, and we couldn't be more excited to help out such a good cause," said Joel Hodgdon, Remington's Director of Marketing. "These loads give Remington shooters a great opportunity to give back to those in need and the beautiful color of Remington Blue will stand out when you're at the range showing your support of families in need." MSRP $11.99/box; Remington.com.